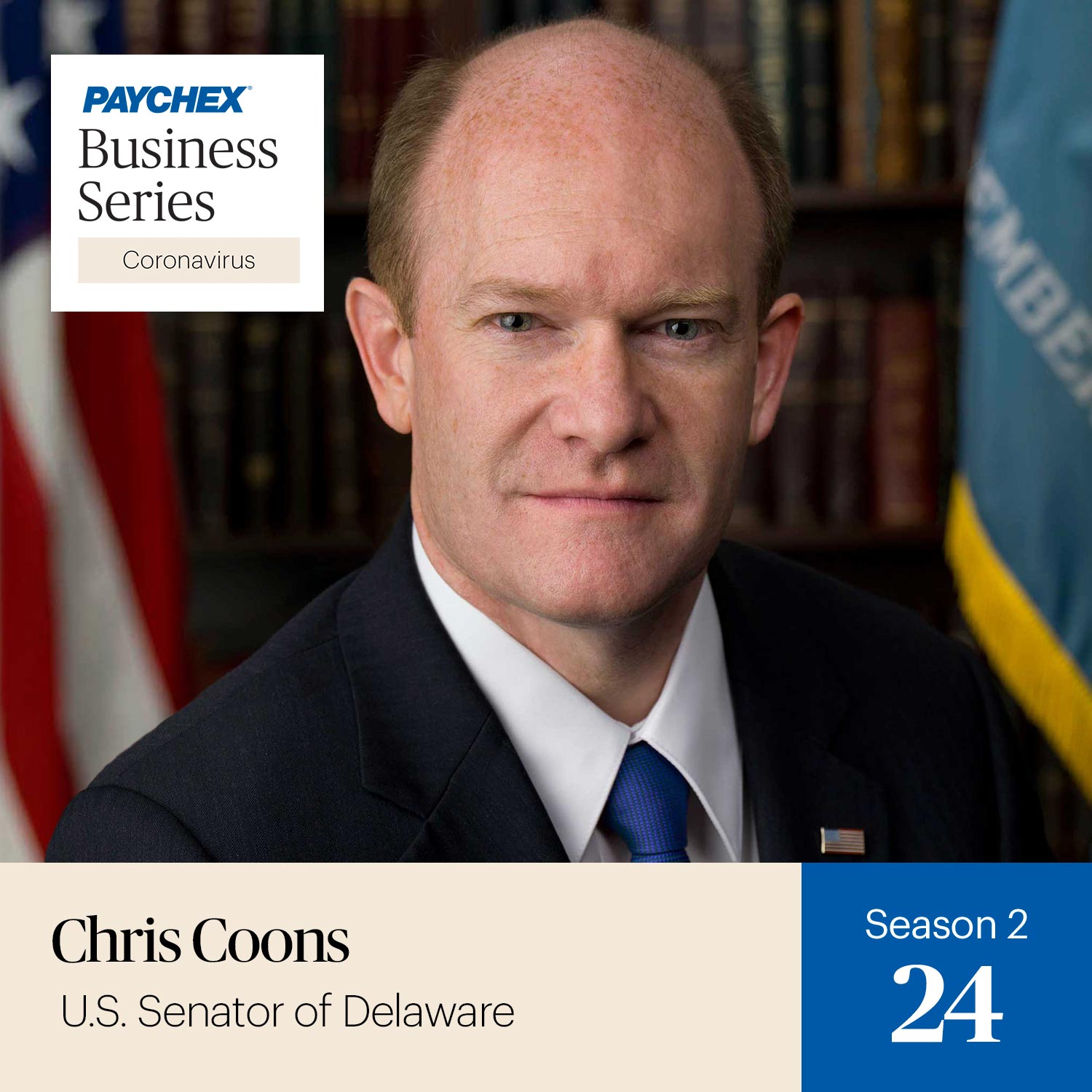 As businesses continue to struggle as a result of the Covid-19 pandemic, a new stimulus bill was passed on December 27, 2020 to help alleviate payments for new and existing loans given to small businesses within this past year. Join us as Gene Marks talks with Senator Chris Coons from Delaware on these unbelievable benefits for small businesses including lending through the Paycheck Protection Program, small business debt relief, and many other provisions that will provide more than $300 billion to small businesses and nonprofits all over the nation.
If you're looking for more specifics on key provisions of the law, visit our website for additional resources on the fiscal relief package.
Looking for ways to get back to business during COVID-19? Download our whitepaper, "Peer Insights to Help SMBs Get Back to Business."
DISCLAIMER:
The information presented in this podcast, and that is further provided by the presenter, should not be considered legal or accounting advice, and should not substitute for legal, accounting, or other professional advice in which the facts and circumstances may warrant. We encourage you to consult legal counsel as it pertains to your own unique situation(s) and/or with any specific legal questions you may have.