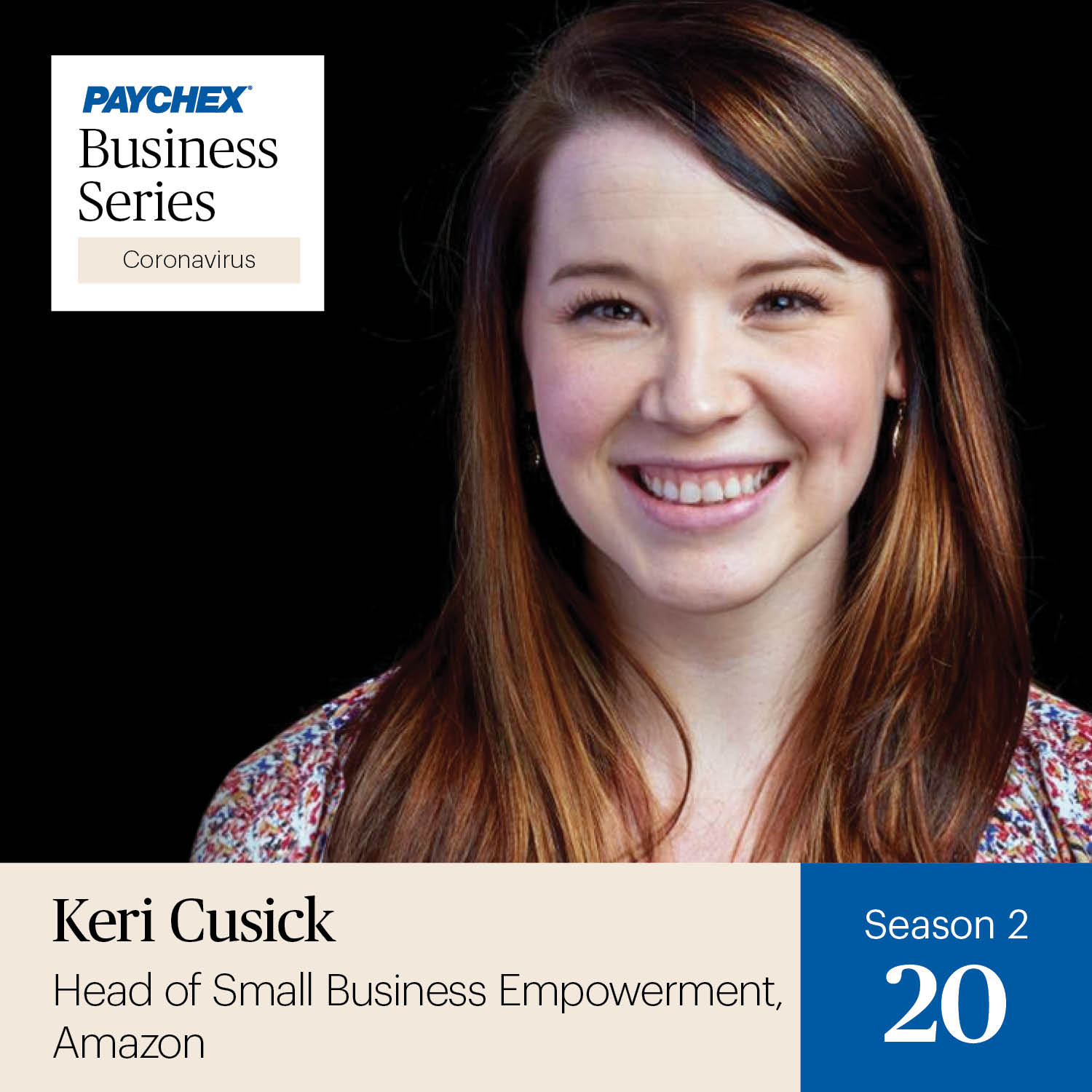 When you think of Amazon, small businesses are probably not the first thing that comes to mind. But maybe it should be. With more than half of the products sold on Amazon coming from small- and medium-sized businesses, Keri Cusick, Head of Small Business Empowerment at Amazon says small businesses are a fundamental part of their work. Hear what she has to say about what the company is doing to support small businesses, their focus on the customer experience, and what trends they've seen over the past few months. 
Looking for ways to get back to business during COVID-19? Download our whitepaper, "Peer Insights to Help SMBs Get Back to Business."
DISCLAIMER:
The information presented in this podcast, and that is further provided by the presenter, should not be considered legal or accounting advice, and should not substitute for legal, accounting, or other professional advice in which the facts and circumstances may warrant. We encourage you to consult legal counsel as it pertains to your own unique situation(s) and/or with any specific legal questions you may have.