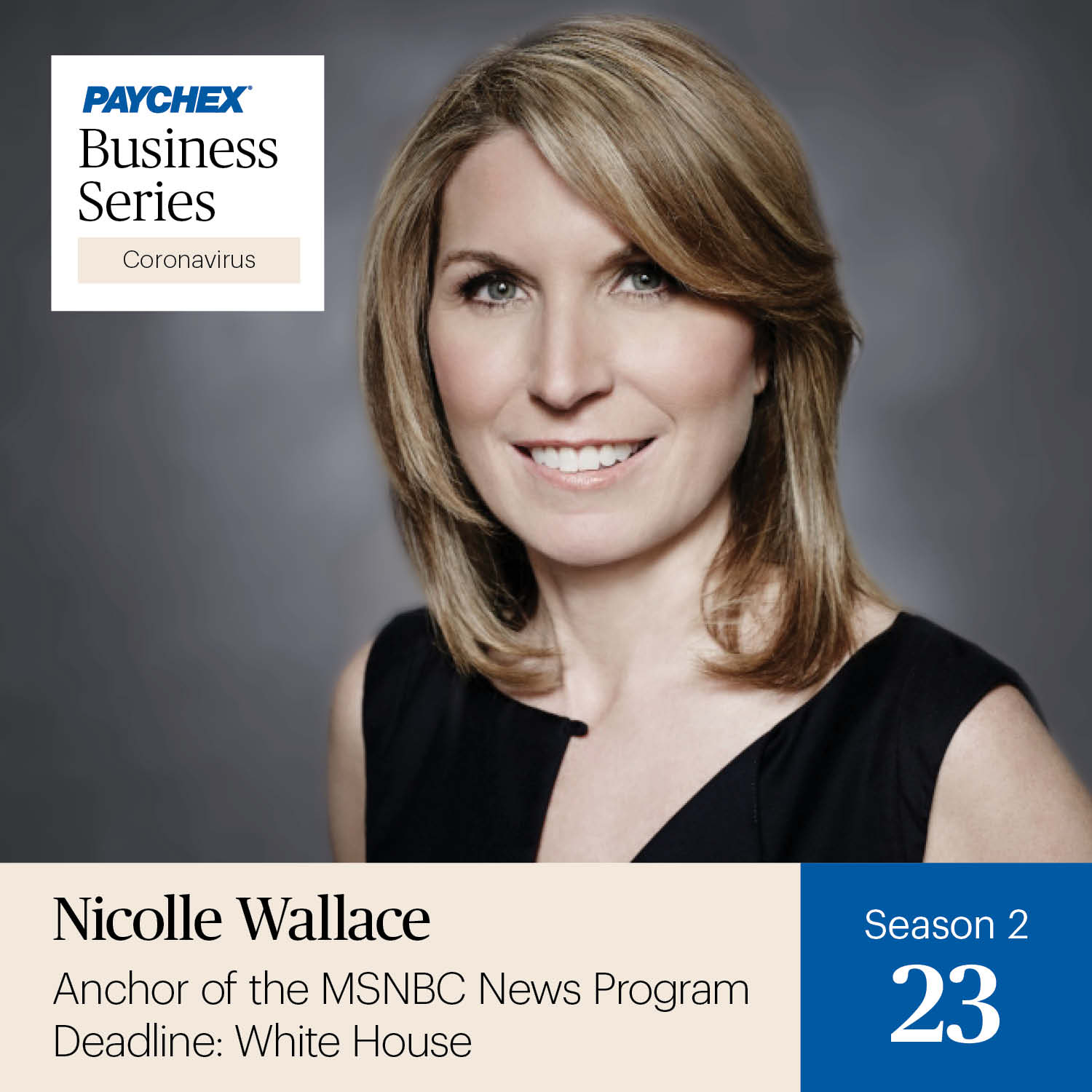 Hope. Optimism. Opportunity. Three powerful words that mean more this year than in years past. In this episode of the Paychex Business Series, Gene Marks is talking with host of Deadline: White House, Nicolle Wallace about what has come out of COVID-19 for small businesses and where the future may lie. Hear as they talk about the opportunity working from home has created for both employers and their employees, why startups are not just for people looking to make extra money, the importance of valuing your millennial employees, and how to make the mental health of your employees a priority.
For more information on employee mental health, read our article, "Mental Health at Work During COVID-19."
Looking for ways to get back to business during COVID-19? Download our whitepaper, "Peer Insights to Help SMBs Get Back to Business."
DISCLAIMER:
This episode was recorded on December 15, 2020. The information presented in this podcast, and that is further provided by the presenter, should not be considered legal or accounting advice, and should not substitute for legal, accounting, or other professional advice in which the facts and circumstances may warrant. We encourage you to consult legal counsel as it pertains to your own unique situation(s) and/or with any specific legal questions you may have.