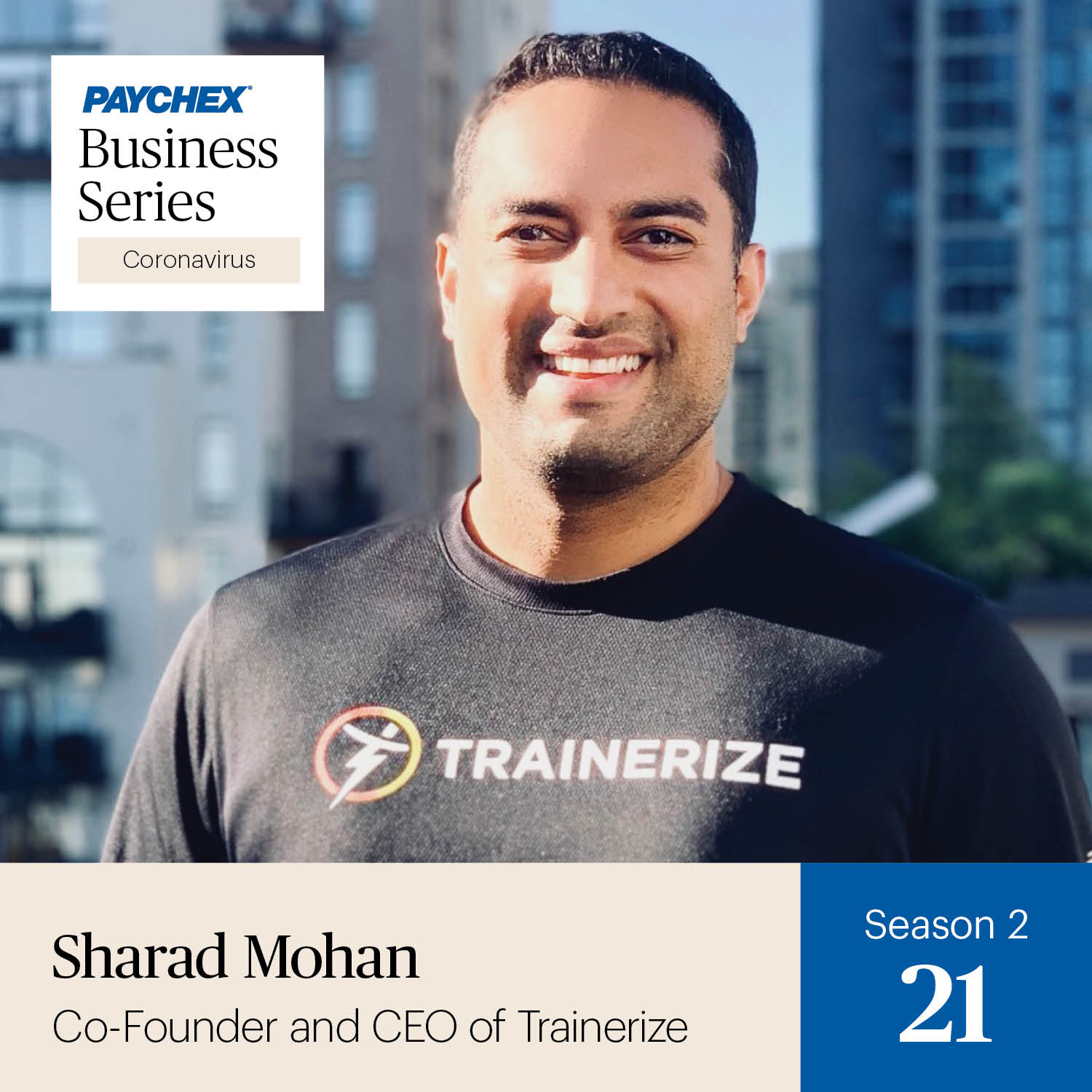 Inspiration for a business can come from anywhere. For Sharad Mohan, Co-Founder and CEO of Trainerize, found it in 2003 while working with a physiotherapist. Hear as Sharad talks with host Gene Marks about his journey from ideation to realization, the bumps along the way, why defining a new category may be the key to a successful business, and where he sees himself going in the future.
Looking for ways to get back to business during COVID-19? Download our whitepaper, "Peer Insights to Help SMBs Get Back to Business."
DISCLAIMER:
The information presented in this podcast, and that is further provided by the presenter, should not be considered legal or accounting advice, and should not substitute for legal, accounting, or other professional advice in which the facts and circumstances may warrant. We encourage you to consult legal counsel as it pertains to your own unique situation(s) and/or with any specific legal questions you may have.