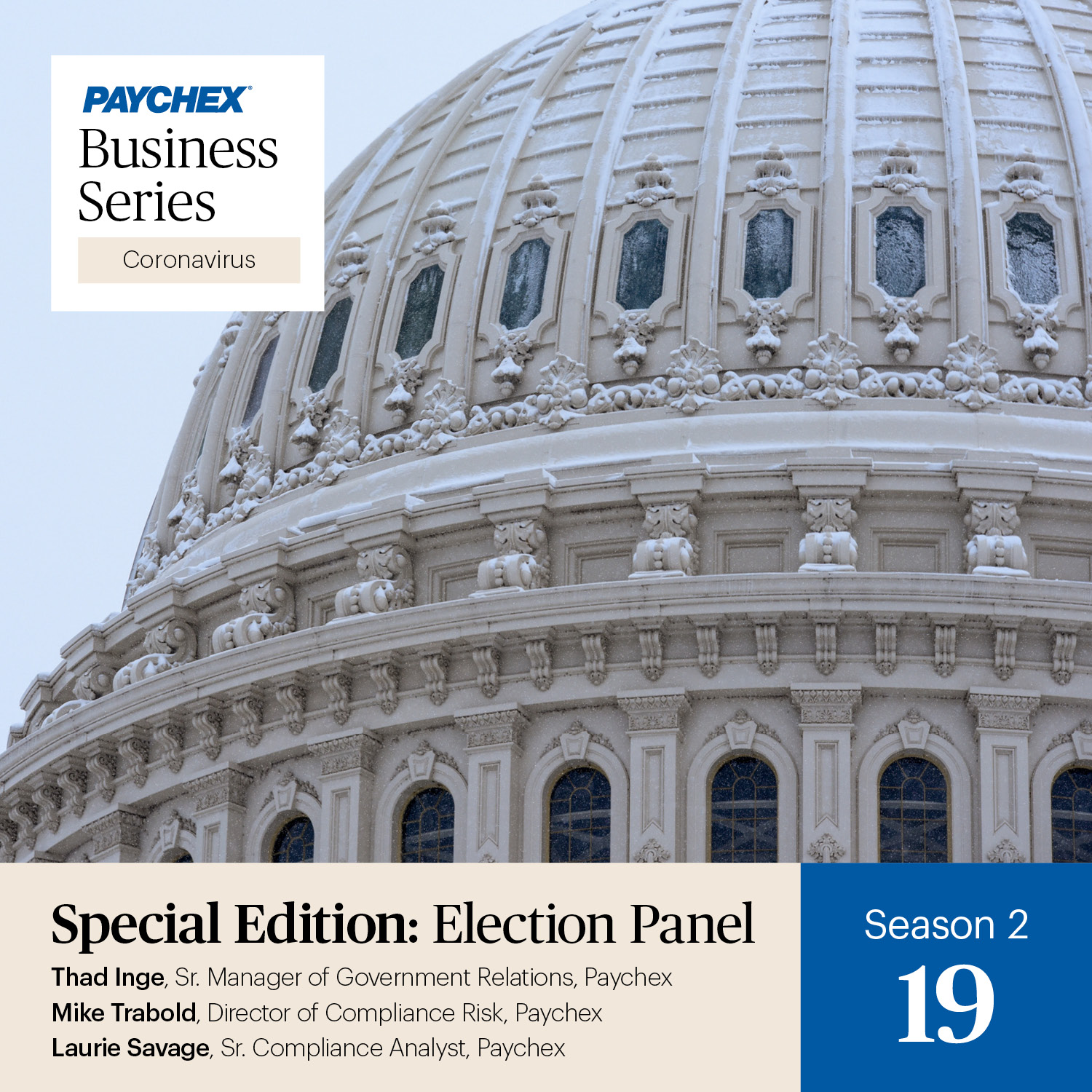 With the election behind us, many are wondering what to expect with the new Biden administration. Join Gene Marks as he talks with three experts from Paychex: Thad Inge, Senior Manager of Government Relations, Mike Trabold, Director of Compliance Risk, and Laurie Savage, Senior Compliance Analyst. Listen in as this panel talks about what business owners may see under president-elect Joe Biden, including the next round of stimulus, FICA tax, minimum wage and overtime laws, health care, 401(k) plans, and more.
Join us for our upcoming webinar on December 15, The Business Impacts of the 2020 Elections: A National Perspective, with host Gene Marks, and guests Rebecca Jarvis and Nicolle Wallace. Register today!
DISCLAIMER:
This episode was recorded on November 20, 2020. The information presented in this podcast, and that is further provided by the presenter, should not be considered legal or accounting advice, and should not substitute for legal, accounting, or other professional advice in which the facts and circumstances may warrant. We encourage you to consult legal counsel as it pertains to your own unique situation(s) and/or with any specific legal questions you may have.