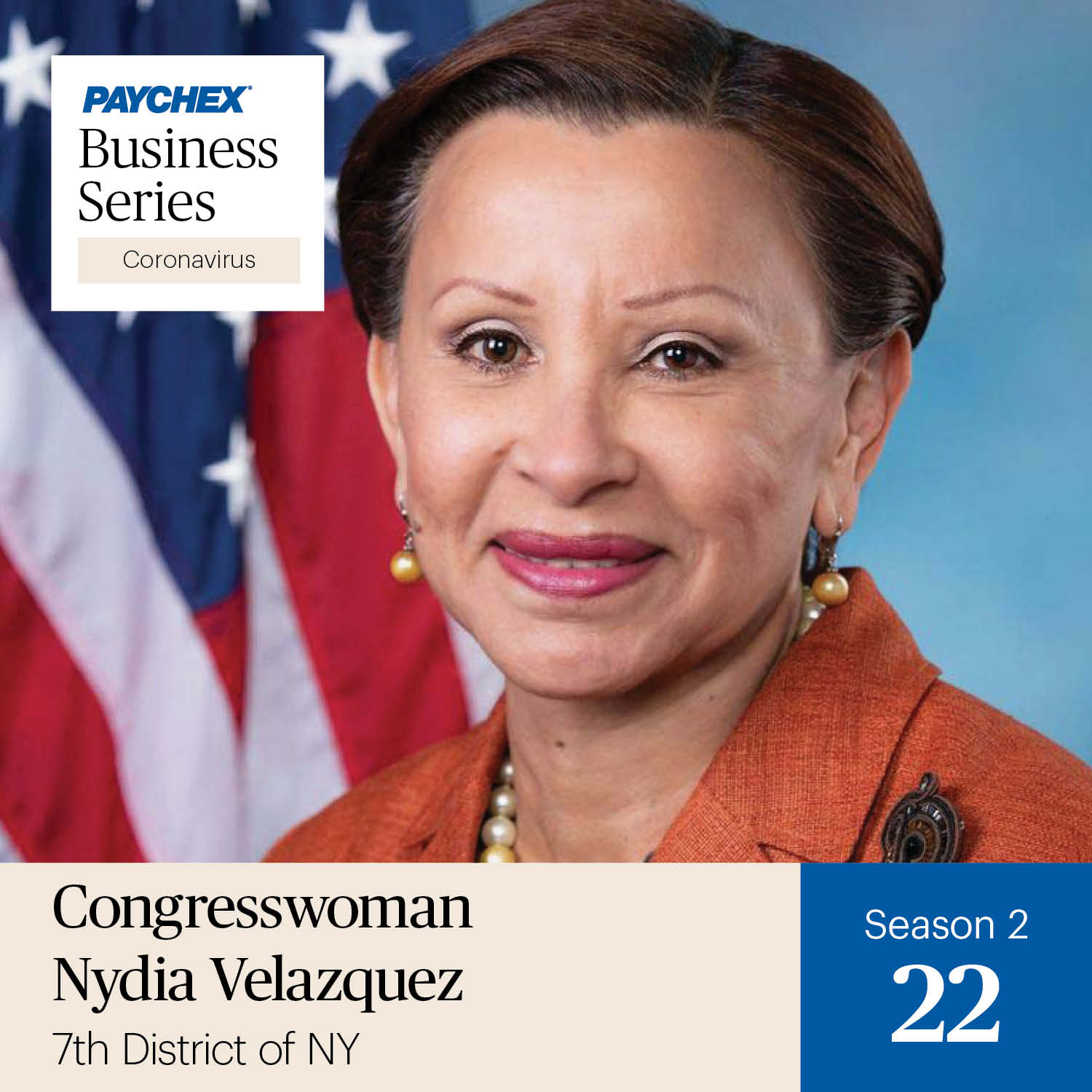 New parameters around Paycheck Protection Program funding. COVID-19 liability protection. Potential increases to the minimum wage. The importance of affordable health care for small business owners. The challenges of big tech and need to establish a level playing field for small business owners to succeed, not only during these trying times, but also into the future. Listen in as we discuss these issues and more with Congresswoman Nydia M. Velázquez, Chairwoman of the House Small Business Committee. If you want a feel for what Congress plans to do to address the most pressing business challenges of today, and what to expect from them in 2021, this episode is for you.
Want to hear what else 2021 may bring for taxes, health care, regulations, and more? Watch a recording of our special digital event, The Business Impacts of the 2020 Elections: A National Perspective.
DISCLAIMER:
The information presented in this podcast, and that is further provided by the presenter, should not be considered legal or accounting advice, and should not substitute for legal, accounting, or other professional advice in which the facts and circumstances may warrant. We encourage you to consult legal counsel as it pertains to your own unique situation(s) and/or with any specific legal questions you may have.