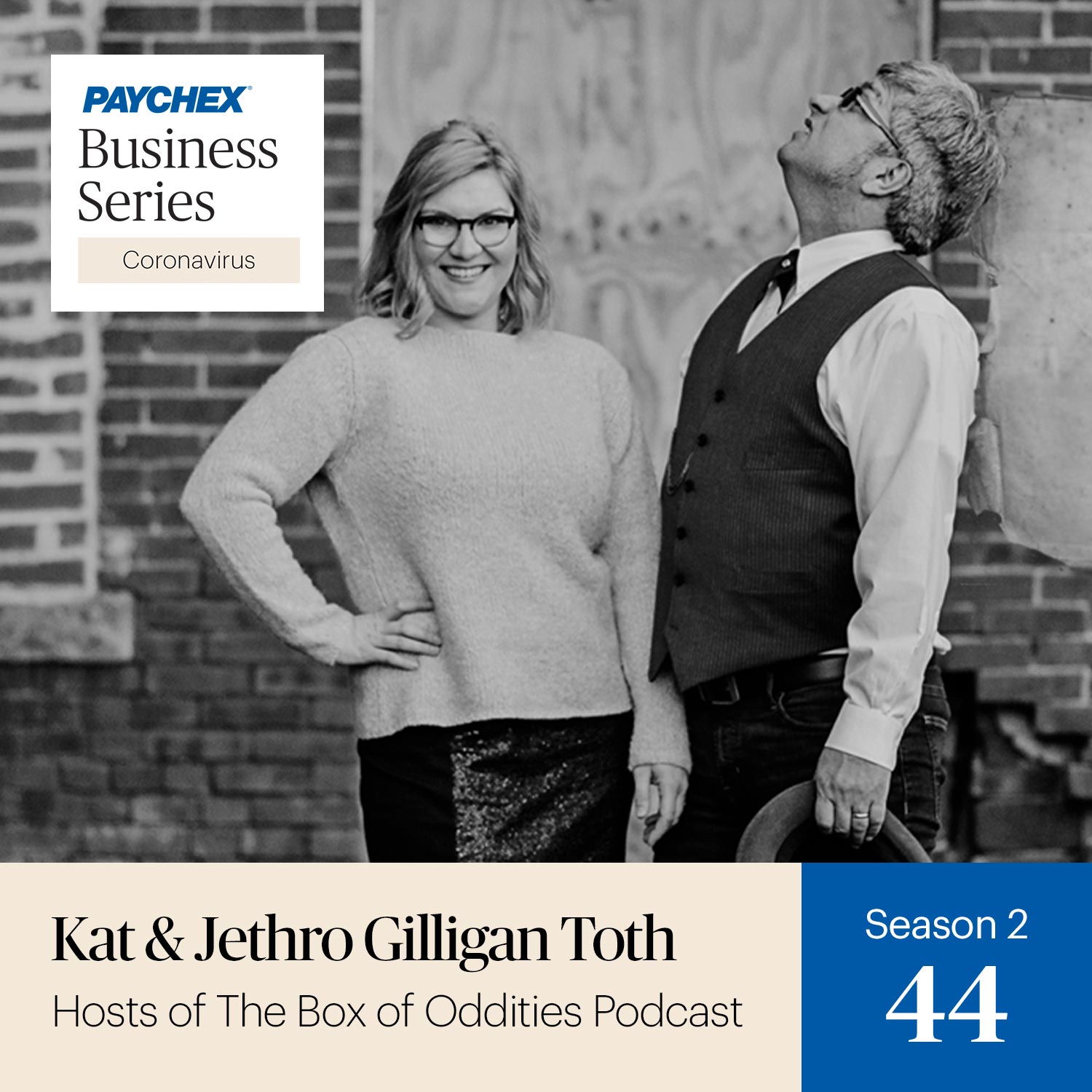 What started out as a "side job" for Kat and Jethro Gilligan Toth, quickly turned into a focus for both. Their "Box of Oddities" podcast, has reached nearly 10 million views in just 2 years. Listen in as Kat and Jethro talk with host Gene Marks about how they came up with the idea, what they've done to market their podcast, how they are using social media, the importance of networking, and tips for those looking to start their own podcast.
Resources:
To learn more about how to market your business, download our free whitepaper, Startup Guide: Market Your Business, at www.paychex.com/secure/whitepapers/market-your-business.
DISCLAIMER:
The information presented in this podcast, and that is further provided by the presenter, should not be considered legal or accounting advice, and should not substitute for legal, accounting, or other professional advice in which the facts and circumstances may warrant. We encourage you to consult legal counsel as it pertains to your own unique situation(s) and/or with any specific legal questions you may have.