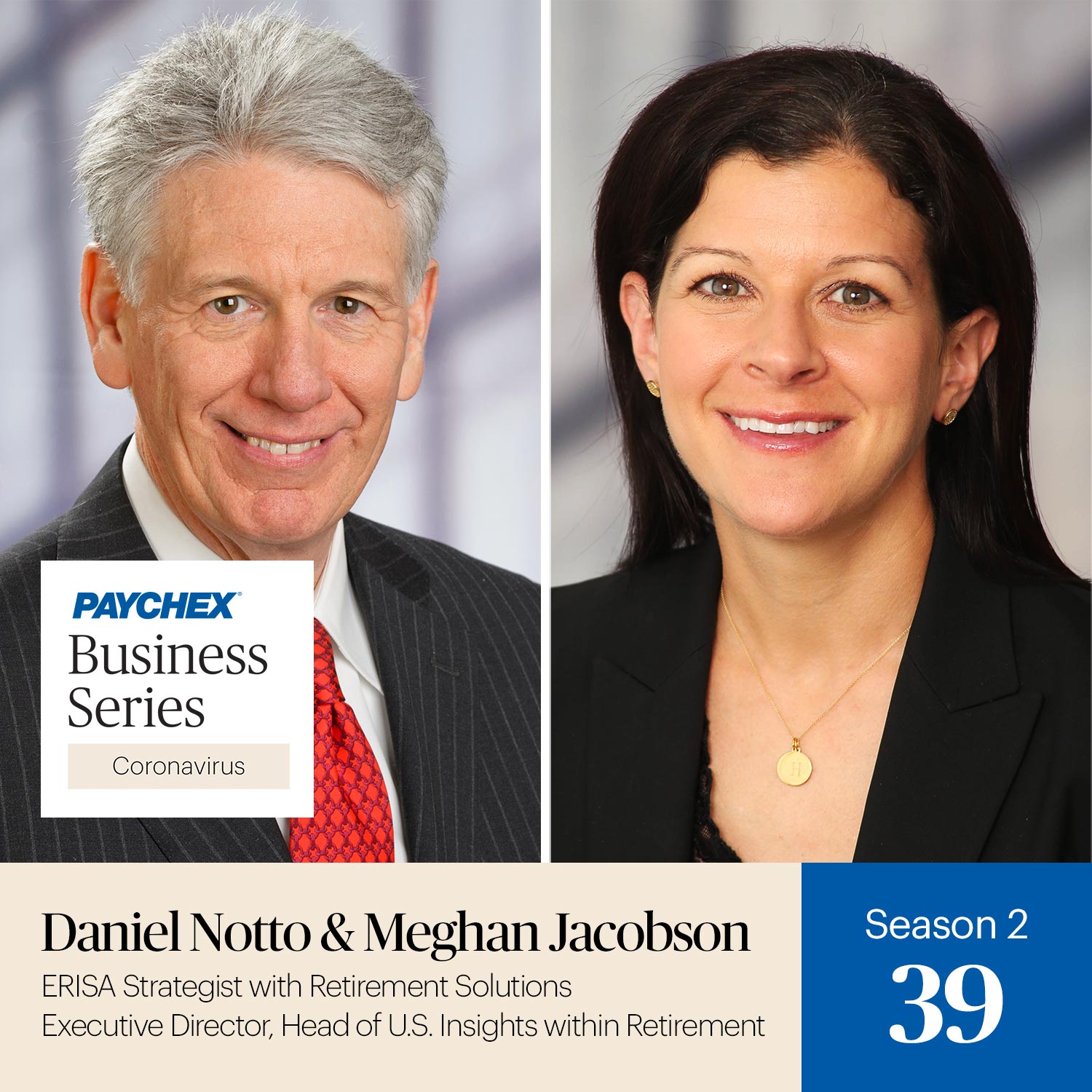 If you are a small business owner, a 401(k) plan is within your reach. Your business is never too small to offer a 401(k).  With costs for starting a 401(k) for you and your employees at an all-time low, now is the time to give it another consideration.
Gene Marks sits down with Daniel Notto and Meghan Jacobson from J.P. Morgan to simplify federal incentives, which can help make a 401(k) obtainable for your small business. Also, learn how a 401(k) is a way to help your small business attract and retain talent to gain a competitive edge.
Resources:
Download our free whitepaper: How a 401(k) Can Give Your Business a Competitive Edge
View our article: The SECURE Act 2.0: A Look Ahead for 2021
Read Dan Notto's bulletin: Congress Enacts Major Retirement Plan Legislation
Read Meghan Jacobson's 401(k) Small Business Survey
If you enjoyed this episode, make sure to hit follow so you won't miss out on the latest small business insights.
Follow Paychex on Facebook @Paychex and Instagram @Paychex_Inc
Follow Gene Marks on Twitter @genemarks
DISCLAIMER:
The information presented in this podcast, and that is further provided by the presenter, should not be considered legal or accounting advice, and should not substitute for legal, accounting, or other professional advice in which the facts and circumstances may warrant. We encourage you to consult legal counsel as it pertains to your own unique situation(s) and/or with any specific legal questions you may have.