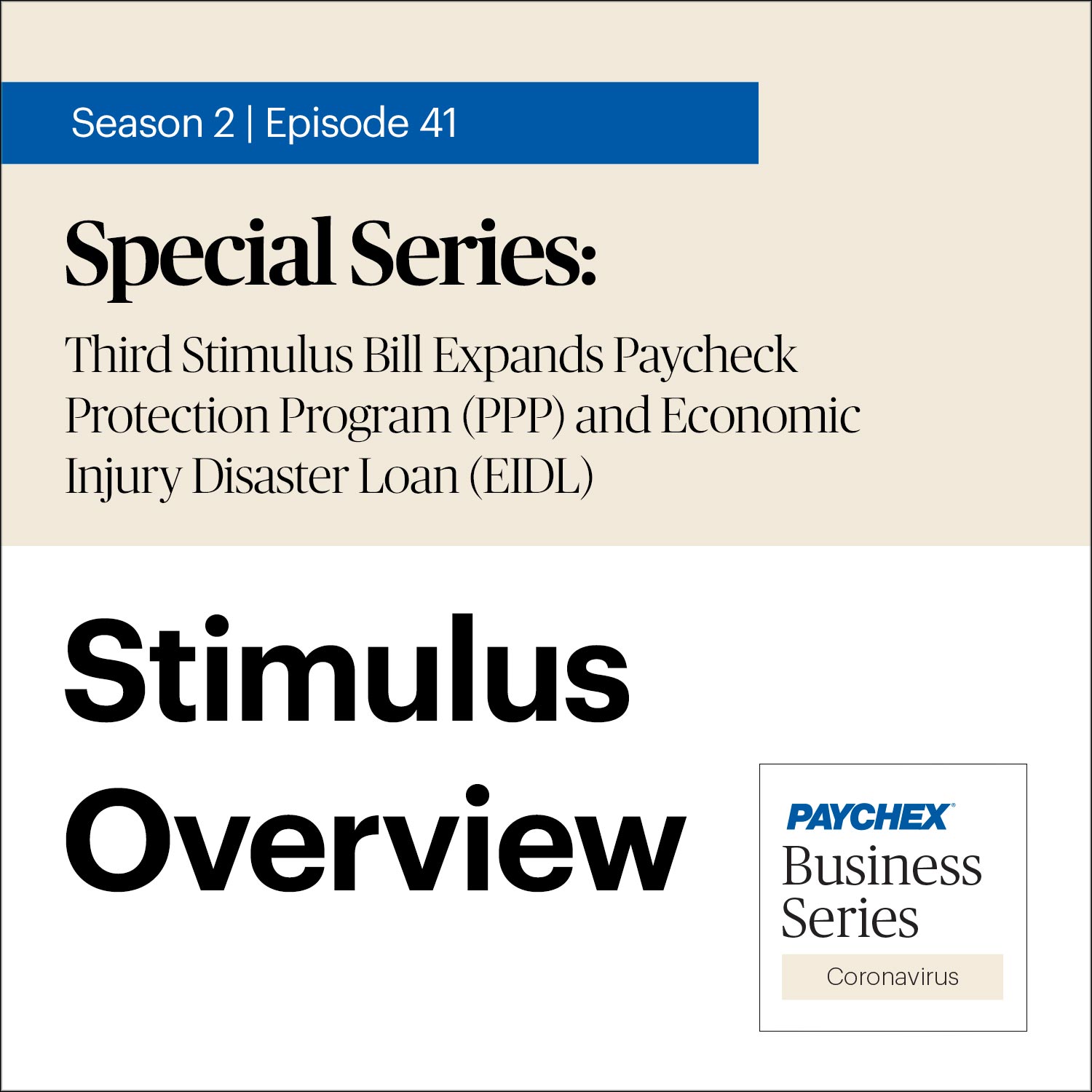 On March 11, 2021 President Biden signed the American Rescue Plan Act of 2021 into law. This $1.9 trillion stimulus bill includes modifications and changes to the Paycheck Protection Program and the Economic Injury Disaster Loan (EIDL). Listen in to part two of this three part series as Gene Marks talks with Paychex Compliance Analyst, Connor Mykins, about the expansion of these two programs and what small business owners need to know, including an expansion of the Paycheck Protection Program (PPP) and the Economic Injury Disaster Loan (EIDL), the approaching March 31st deadline for the PPP, and more.
Resources:                                                                                             
To find out more about what's in the third stimulus bill and how it's impacting small businesses, read our article "President Signs $1.9 Trillion American Rescue Plan Act."
DISCLAIMER:
The information presented in this podcast, and that is further provided by the presenter, should not be considered legal or accounting advice, and should not substitute for legal, accounting, or other professional advice in which the facts and circumstances may warrant. We encourage you to consult legal counsel as it pertains to your own unique situation(s) and/or with any specific legal questions you may have.