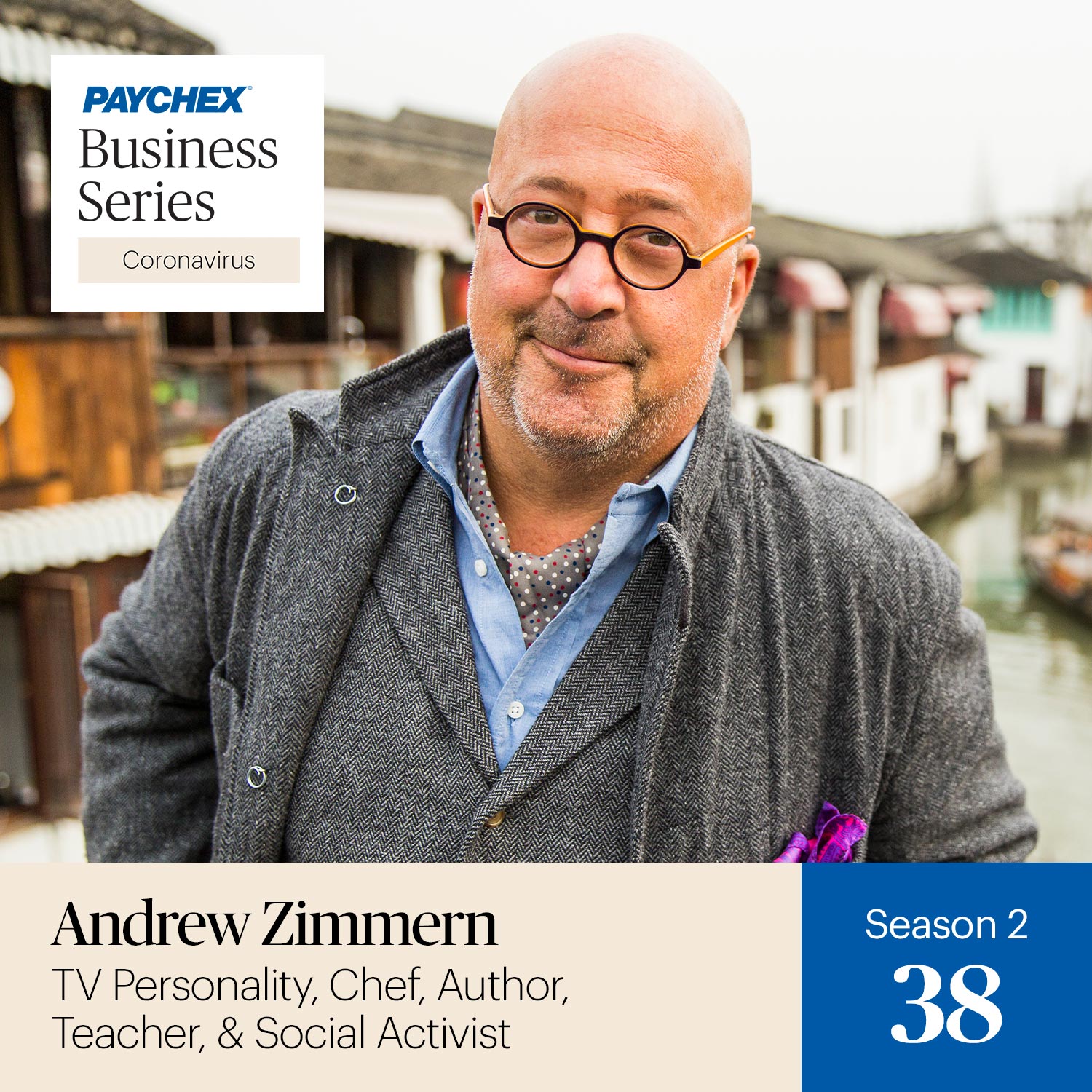 Andrew Zimmern started off working in the restaurant industry when he was 14 years old. Today, he is one of the most knowledgeable personalities in the food world. Andrew has spent his career learning everything he could about the restaurant business and industry – from the kitchen and operations all the way to marketing and policy. Now, he's talking with Gene Marks about the state of the industry, before, during, and after the onset of the COVID-19 pandemic. If you are a chef, restaurant manager, budding restaurateur, or anything in between, this is a must listen to episode.
Resources:
For information on running your restaurant, check out our guide: Run Your Restaurant without Running Ragged. 
Get the information you need in your road to recovery by downloading our free guide: SMBs & COVID-19: Peer Insights for Rebuilding and Recovery.
Follow Paychex on Facebook @Paychex, Instagram @Paychex_Inc, and Twitter at @Paychex
Follow Gene Marks on Twitter @genemarks
DISCLAIMER:
The information presented in this podcast, and that is further provided by the presenter, should not be considered legal or accounting advice, and should not substitute for legal, accounting, or other professional advice in which the facts and circumstances may warrant. We encourage you to consult legal counsel as it pertains to your own unique situation(s) and/or with any specific legal questions you may have.