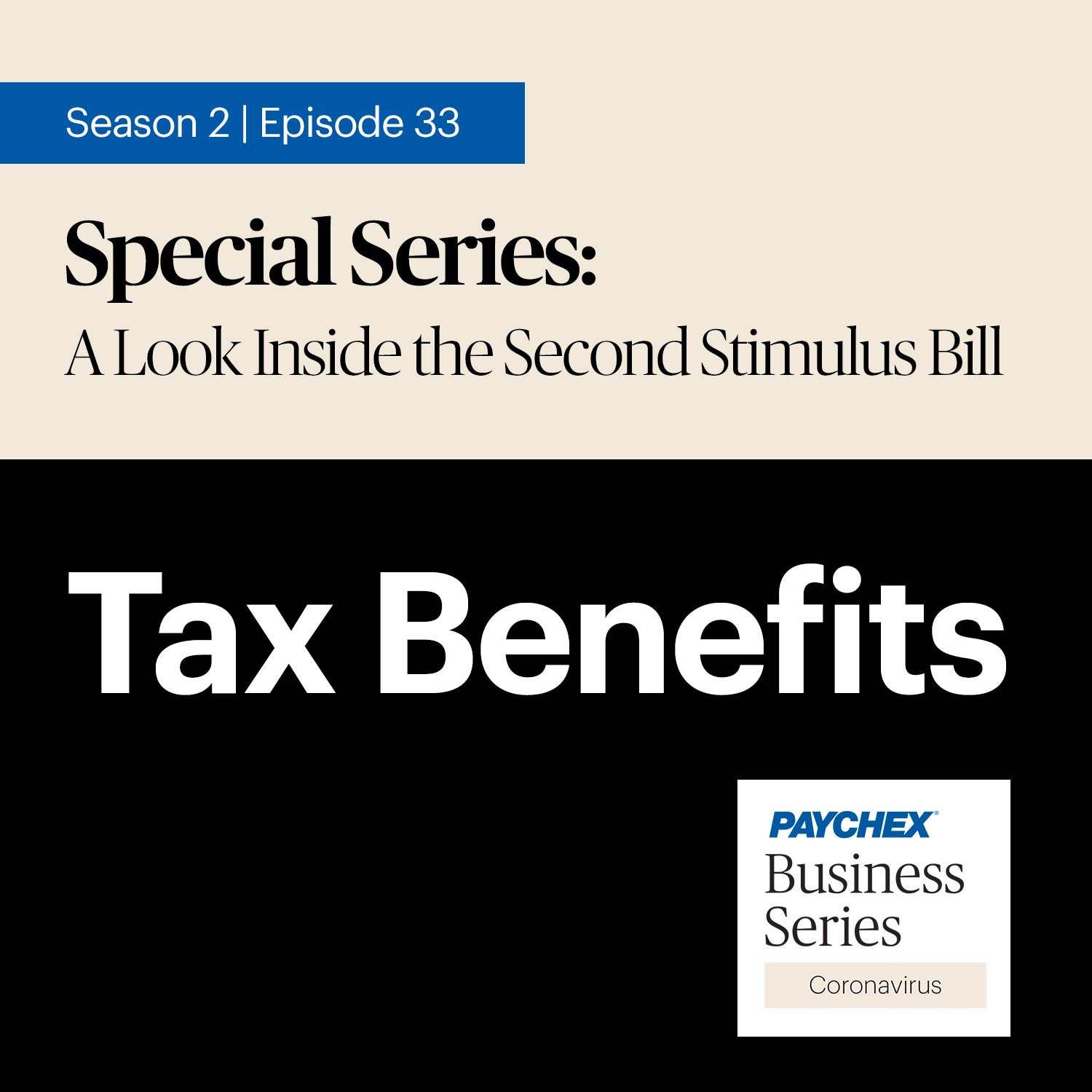 Whether you have been impacted by COVID-19 or not, the new stimulus bill has some tax benefits that may help your business. In this episode of the Paychex Business Series podcast, host Gene Marks and guest Andy Gargana, Senior Federal Compliance Analyst at Paychex, are digging into these benefits. Hear as they talk about deferred taxes, tax credit for the Families First Coronavirus Relief Act (FFCRA), the different types of employment tax credits available, as well as the tax benefit if you lost money in 2020, 2019, or 2018.
Learn more about the recent stimulus bill by reading, "Nearly $900B Relief Act Becomes Law, Includes Funds for Second Round of Paycheck Protection Program Loans."
DISCLAIMER:
The information presented in this podcast, and that is further provided by the presenter, should not be considered legal or accounting advice, and should not substitute for legal, accounting, or other professional advice in which the facts and circumstances may warrant. We encourage you to consult legal counsel as it pertains to your own unique situation(s) and/or with any specific legal questions you may have.