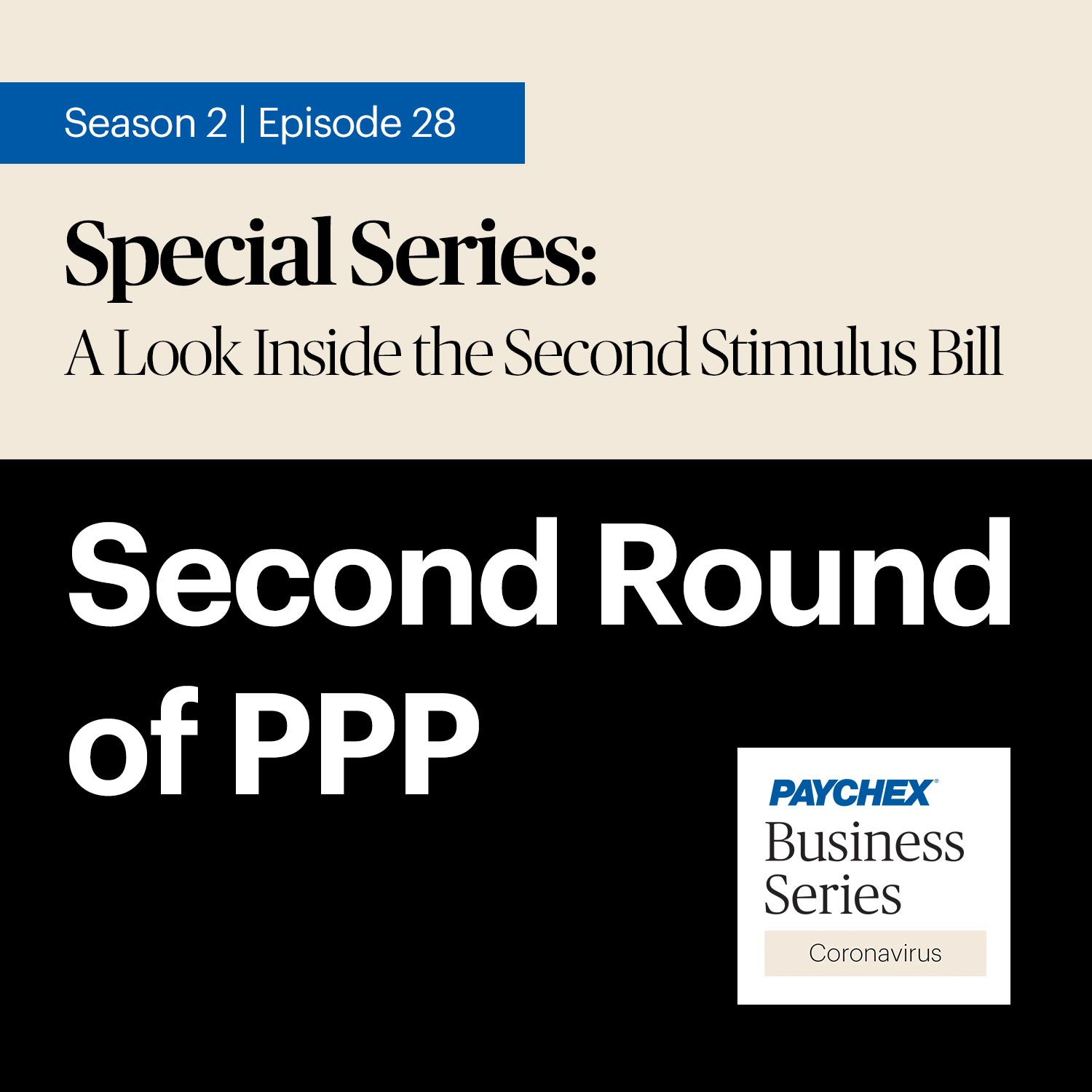 With the latest Stimulus Bill came a new round of Paycheck Protection Program (PPP), including opportunities for a second draw. Tune in as Gene Marks talks with Connor Mykins, compliance expert at Paychex, as they discuss key takeaways from this more targeted program, including another round of loans, required documentation, approved expenses, and loan forgiveness.
Visit our website to learn more about the Paychex Protection Program and how businesses can qualify for a second round.
DISCLAIMER:
The information presented in this podcast, and that is further provided by the presenter, should not be considered legal or accounting advice, and should not substitute for legal, accounting, or other professional advice in which the facts and circumstances may warrant. We encourage you to consult legal counsel as it pertains to your own unique situation(s) and/or with any specific legal questions you may have.