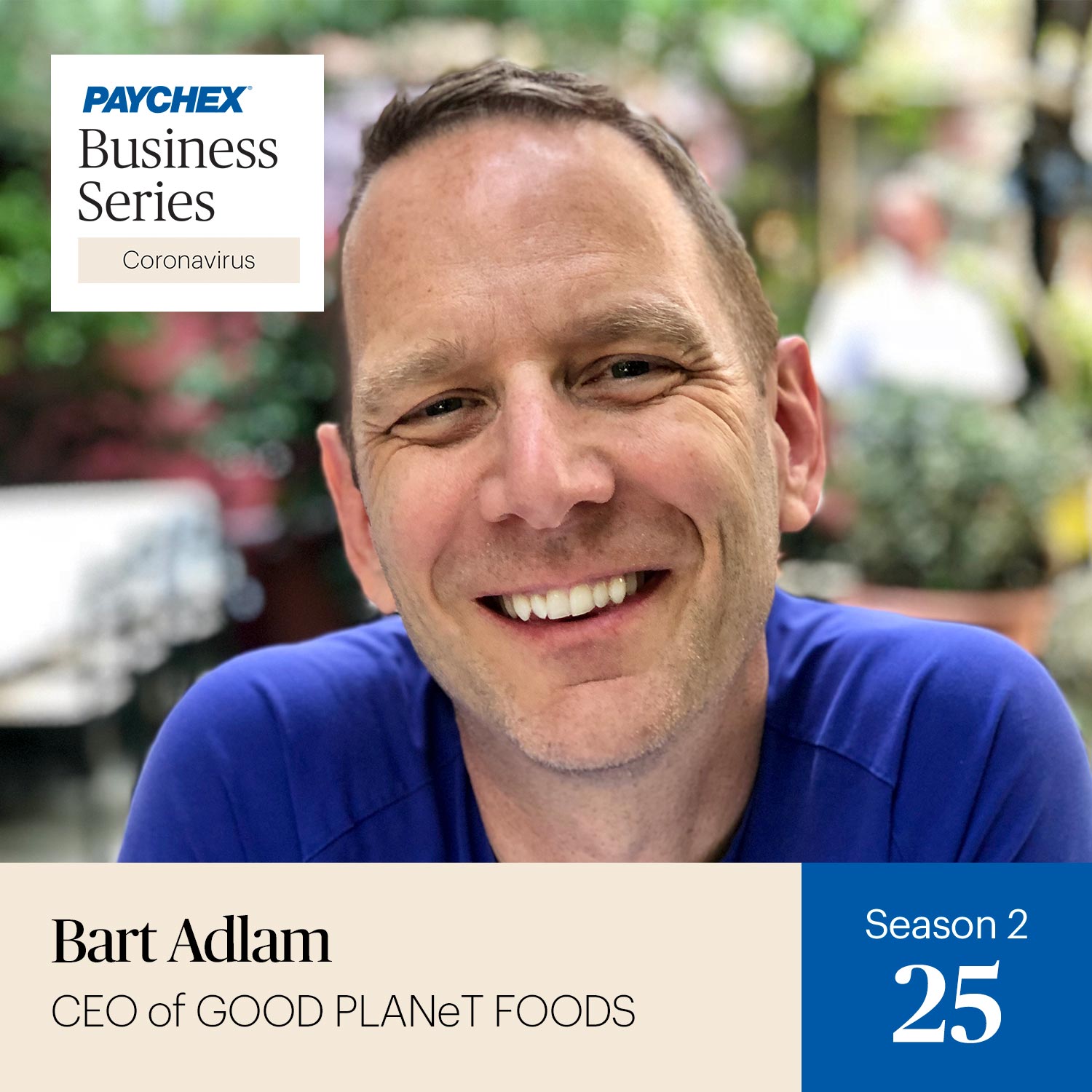 Bart Adlam joined on as co-CEO of GOOD PLANeT FOODS in the midst of a global pandemic. With just three months under his belt as a partner in this plant-based products company, Bart shares with host Gene Marks his experience growing a business during 2020. Listen in as he talks about the food service business, running a business from home, the importance of not waiting for things to change, expanding internationally, and managing expectations as a new partner.
Looking for ways to get back to business during COVID-19? Download our whitepaper, "Peer Insights to Help SMBs Get Back to Business."
DISCLAIMER:
The information presented in this podcast, and that is further provided by the presenter, should not be considered legal or accounting advice, and should not substitute for legal, accounting, or other professional advice in which the facts and circumstances may warrant. We encourage you to consult legal counsel as it pertains to your own unique situation(s) and/or with any specific legal questions you may have.