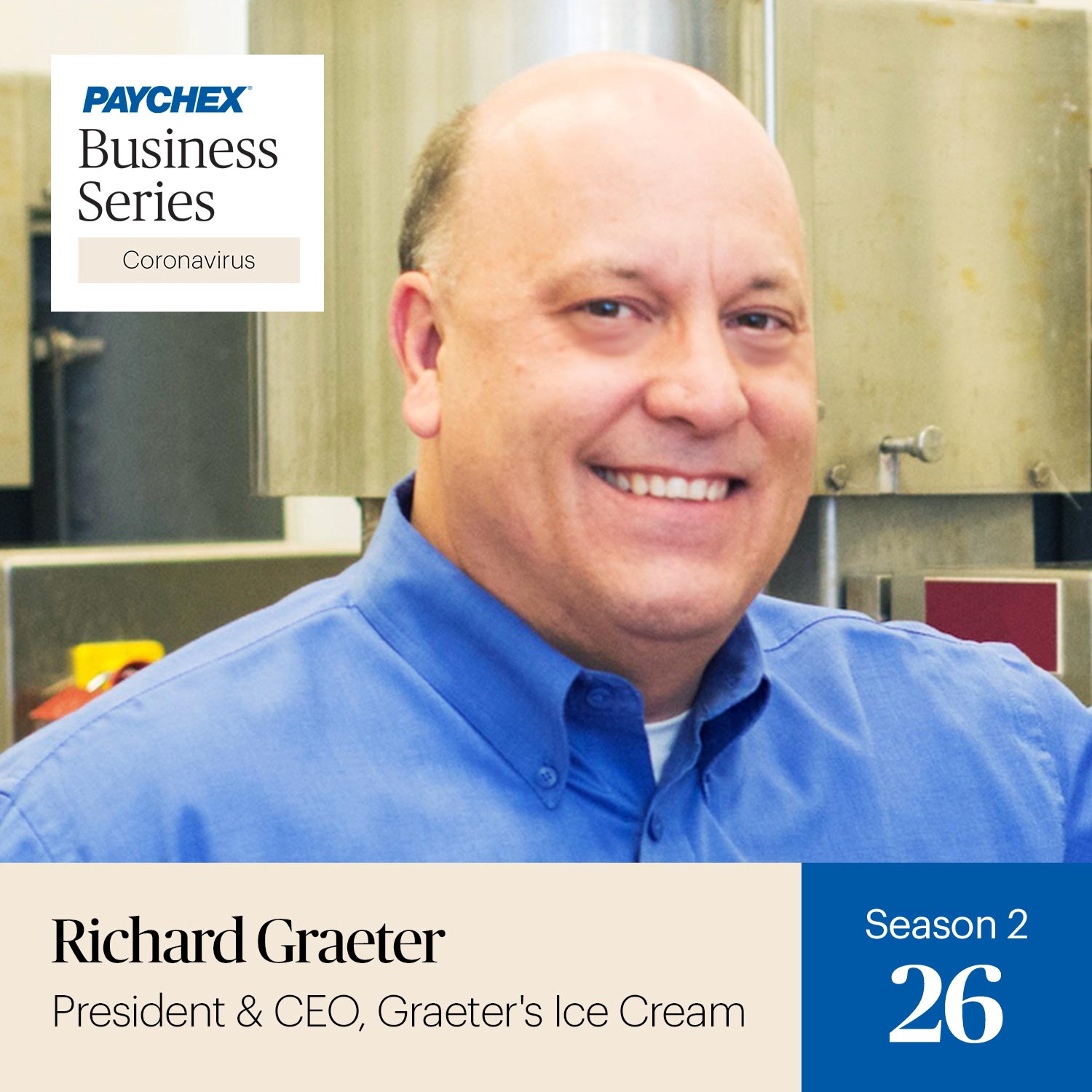 Founded in 1870, Graeter's Ice Cream is on it's fourth generation of family ownership. President and CEO of Graeter's, Richard Graeter, knows that when it comes to running a business, innovation is important to keep up with the times. He also knows that while looking towards the future, it is important to honor the past and what has made them successful. In this episode, Richard talks with host Gene Marks about why they choose to continue using the slower, labor-intensive process of ice cream-making that his great-grandmother used 150 years ago and how that has helped differentiate them, the importance of trust in the transition of a family-owned business from one generation to another, the benefit of bringing on non-family talent, and more.
For more tips and insights on how to avoid conflict in a family business, read our article, "Managing Family Business Conflicts for the Good of the Company."
Looking for ways to get back to business during COVID-19? Download our whitepaper, "Peer Insights to Help SMBs Get Back to Business."
DISCLAIMER:
The information presented in this podcast, and that is further provided by the presenter, should not be considered legal or accounting advice, and should not substitute for legal, accounting, or other professional advice in which the facts and circumstances may warrant. We encourage you to consult legal counsel as it pertains to your own unique situation(s) and/or with any specific legal questions you may have.