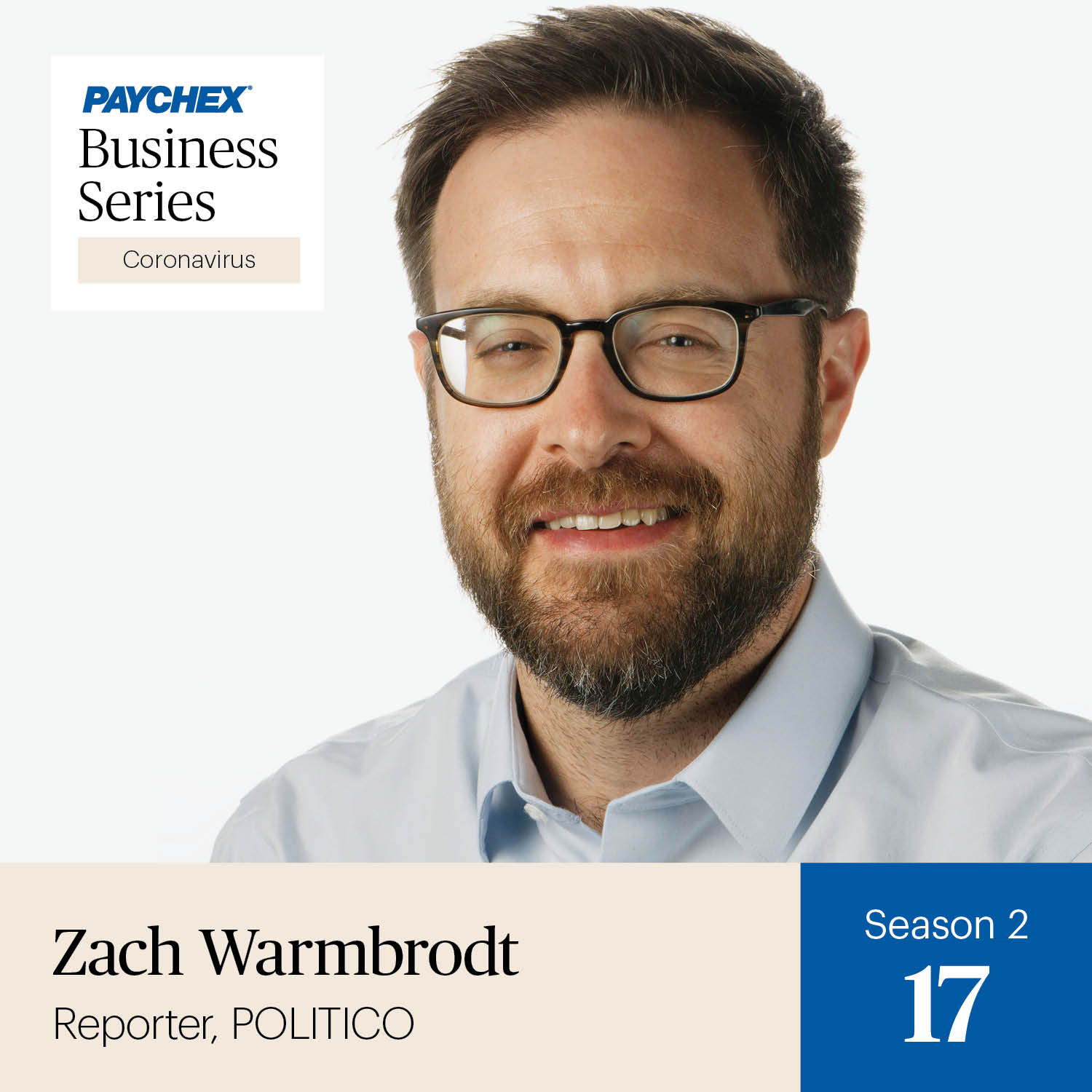 Have you ever wondered how business journalists are able to write about the topic, without many having ever owned a business of their own? While Zach Warmbrodt, financial services reporter at POLITICO, may not be a business owner, he's made a career out of providing commentary on a lot of the things that affect them. In this episode, Gene talks with Zach about the life of a business journalist, his take on the PPP, the rise of Fintech, and more.
Looking for ways to get back to business during COVID-19? Download our whitepaper, "Peer Insights to Help SMBs Get Back to Business."
DISCLAIMER:
The information presented in this podcast, and that is further provided by the presenter, should not be considered legal or accounting advice, and should not substitute for legal, accounting, or other professional advice in which the facts and circumstances may warrant. We encourage you to consult legal counsel as it pertains to your own unique situation(s) and/or with any specific legal questions you may have.