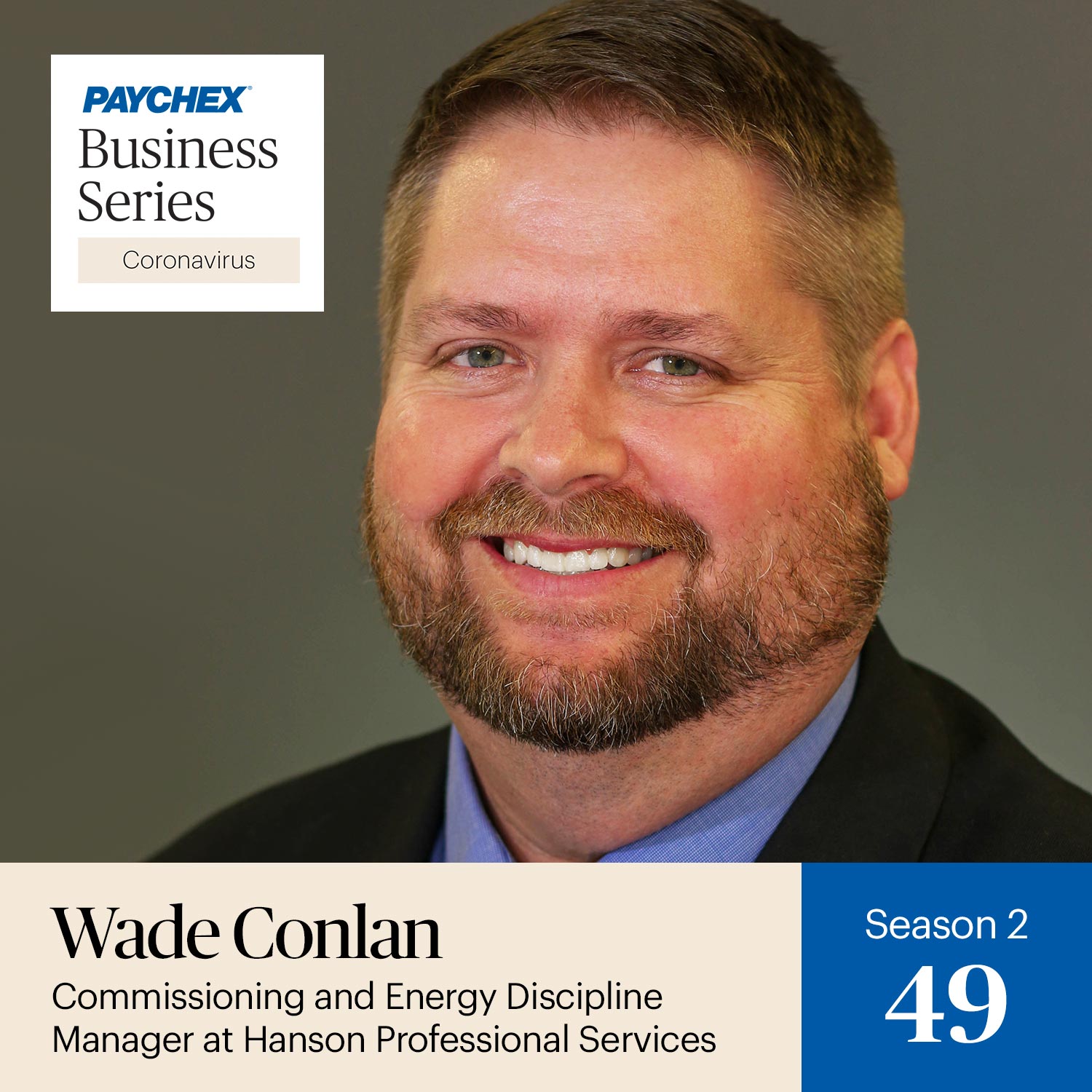 Energy efficiency has long been a topic of conversation. Couple that with how the current COVID-19 pandemic has brought the importance of air quality within a building, there's a lot for business owners to think about. Listen in as Gene Marks talks with Wade Conlan, Commissioning and Energy Discipline Manager at Hanson Professional Services, Inc, about creating a safe physical working environment for your employees. Hear what Wade has to say about getting the most out of your current systems and processes, the future of touchless building design, how business owners can actually save money by being energy efficient, and much more.
Resources:
Looking for more information on creating a safe work environment? Read our article, Workplace Safety Doesn't Happen by Accident at www.paychex.com/articles/human-resources/workplace-safety-does-not-happen-by-accident.
DISCLAIMER:
The information presented in this podcast, and that is further provided by the presenter, should not be considered legal or accounting advice, and should not substitute for legal, accounting, or other professional advice in which the facts and circumstances may warrant. We encourage you to consult legal counsel as it pertains to your own unique situation(s) and/or with any specific legal questions you may have.