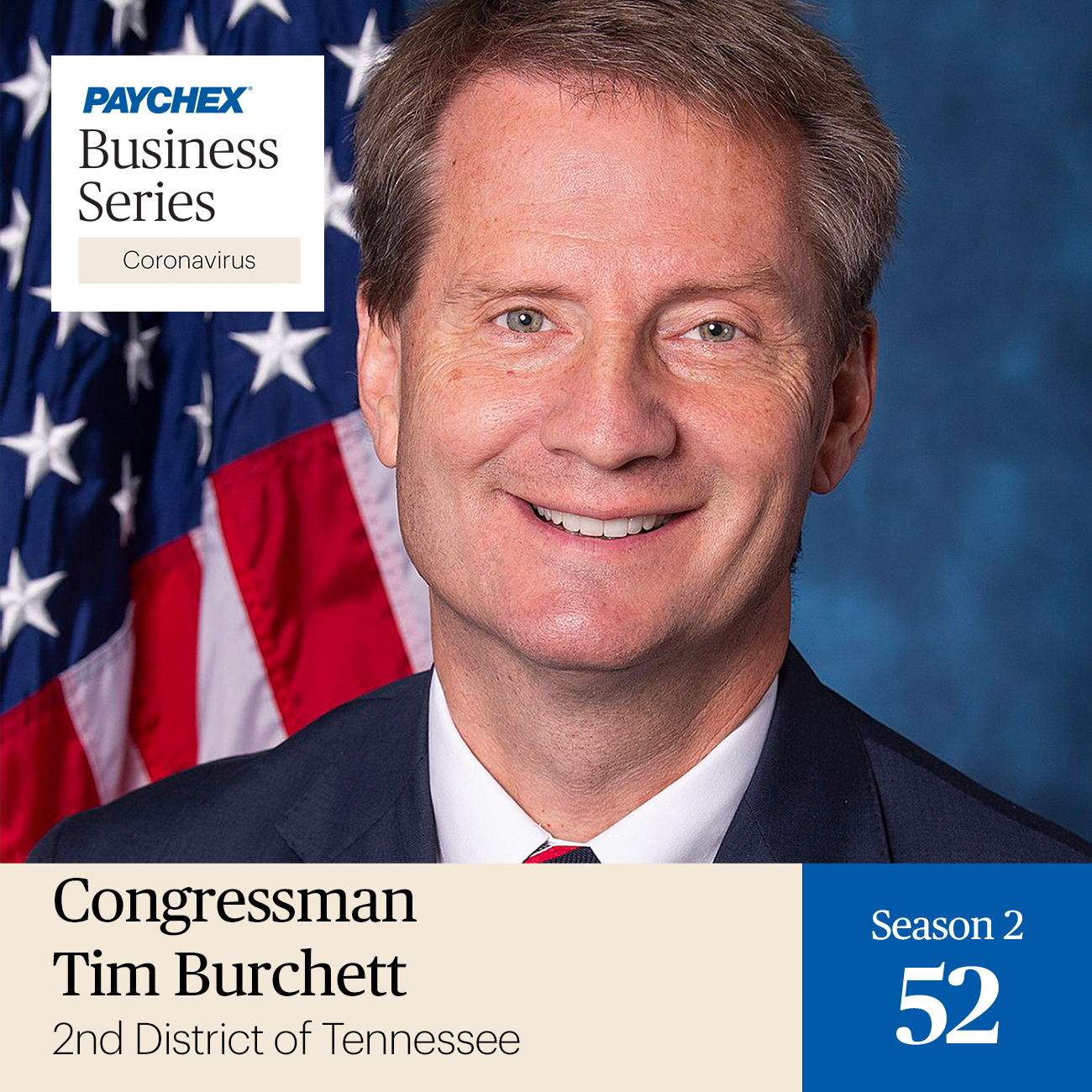 Formerly a businessman himself, Congressman Tim Burchett, the U.S. Representative for Tennessee's 2nd congressional district, has made it a priority to help business owners in any way that he can. With the introduction of three bills, the Opportunity Zone Extension Act, the Microloan Transparency and Accountability Act, and the Prison to Proprietorship for formerly Incarcerated Act, Congressman Burchett is hoping to give businesses opportunities for tax incentives while also helping people and places in need. Listen in as he talks with Gene Marks about the bills that he is sponsoring, as well as what his thoughts are on labor disruption, unemployment benefits, and getting employees back to work.
Resources:
Interested in other important regulatory challenges you may face? Read our article Top 10 Regulatory Issues Facing Businesses in 2021 at www.paychex.com/articles/compliance/top-regulatory-issues.
For more information about the different types of financing options available to, read the article Securing Financing for Your Small Business at www.paychex.com/articles/finance/securing-small-business-financing.
DISCLAIMER:
The information presented in this podcast, and that is further provided by the presenter, should not be considered legal or accounting advice, and should not substitute for legal, accounting, or other professional advice in which the facts and circumstances may warrant. We encourage you to consult legal counsel as it pertains to your own unique situation(s) and/or with any specific legal questions you may have.