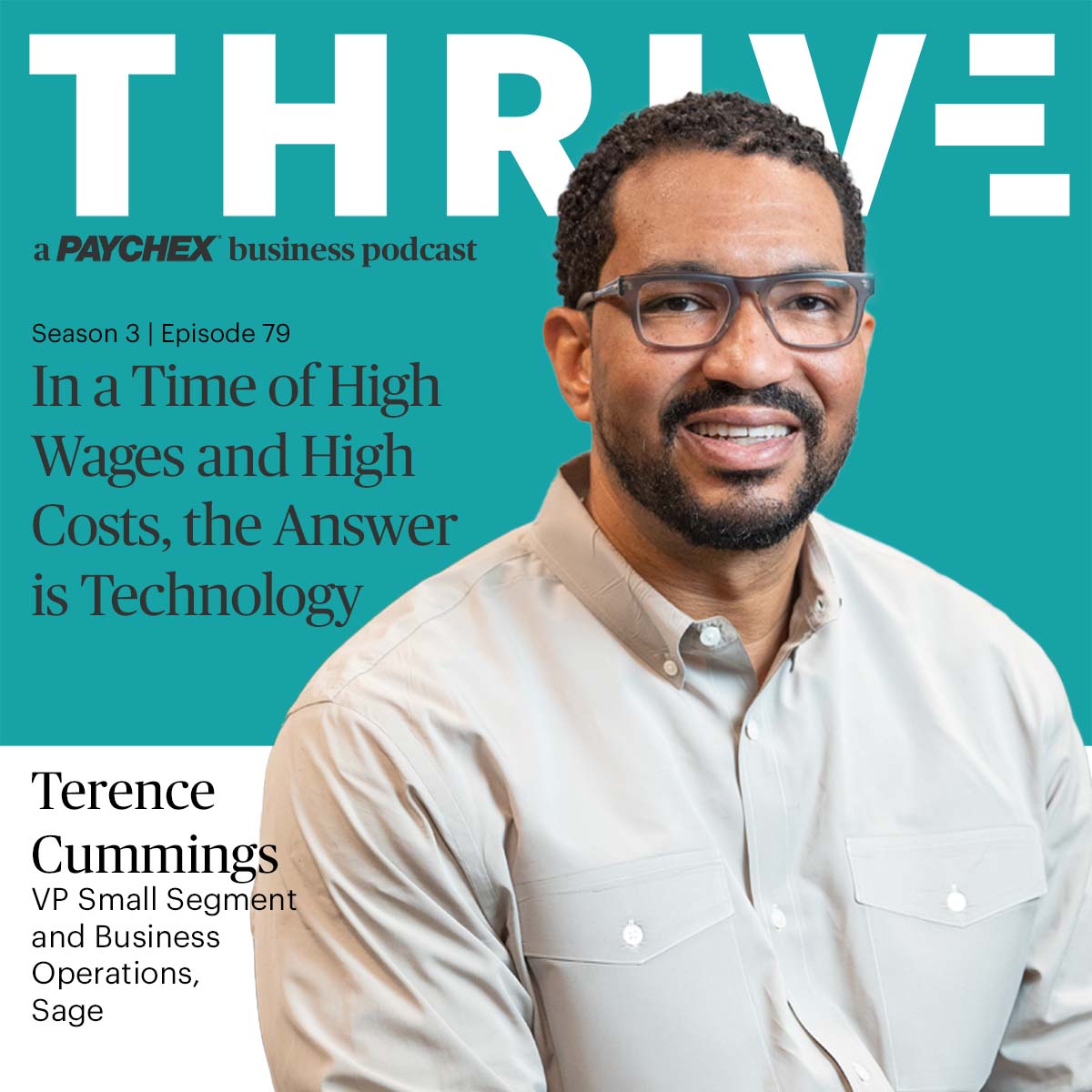 With an economy as uncertain as the one we are facing today, businesses are forced to take on a range challenges, from supply chain issues and the rising cost of doing business, to the Great Resignation and inflation. Listen in as Terence Cummings, VP of Small Segment and Business Operations at Sage talks with Gene Marks about the importance of using technology to help you and your business manage this uncertain time, increase productivity, and improve profitability.
Topics Include:
00:17 – Meet Terence Cummings
04:18 – An introduction to Sage
06:35 – This year's top challenges for business owners
09:52 – AI machine learning robotics and customer service
12:07 – How CRM technology helps manage customers, equipment, and supplies
12:55 – How Sage connects you to the information they want and need
14:09 – CRM, productivity, accessibility, and cutting labor time
17:59 – Sage's partner channel and why it's so critical
22:00 – Utilizing all the software is capable of to make informed decisions
24:47 – The one thing businesses should be doing with Sage
Resources:
Speaking of technology, learn about the latest HR technology trends for 2022 at www.paychex.com/articles/hcm/technology-trends-in-hr.
Payroll technology is another great way to increase productivity, learn about the payroll technology trends for 2022. Learn more at www.paychex.com/articles/payroll-taxes/new-year-payroll-trends.
DISCLAIMER:
The information presented in this podcast, and that is further provided by the presenter, should not be considered legal or accounting advice, and should not substitute for legal, accounting, or other professional advice in which the facts and circumstances may warrant. We encourage you to consult legal counsel as it pertains to your own unique situation(s) and/or with any specific legal questions you may have.