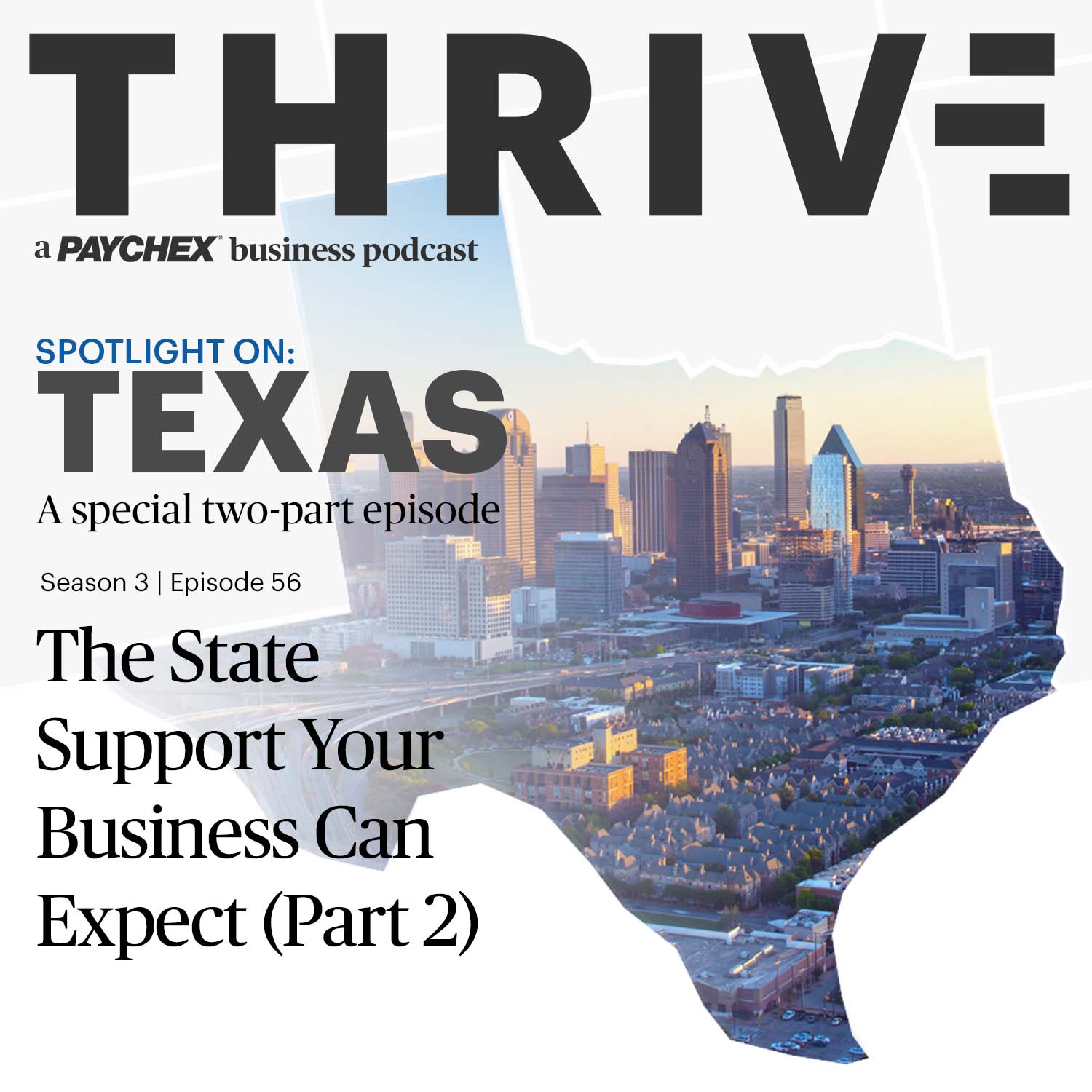 In this two-part special event, Gene Marks leads a roundtable discussion on the explosive business growth in Texas. In Part 2, you'll hear from our second panel of experts how current employment trends are impacting businesses across Texas, and how employers are addressing rising wages and competition. How are state agencies responding, and what resources and training programs connect job seekers and employers, or help boost retention?
Featured guests:
John Scott, Texas Secretary of State;
Bryan Daniel, Chairman of the Texas Workforce Commission;
Denise Hernandez, a longtime catering and restaurant owner in San Antonio; 
Kathryn Hardison, reporter covering economic development and real estate in Texas.
Topics include:
6:13 – One employer's search for staff and rising wages from COVID to today
9:48 – Workforce impact of larger companies relocating to Texas, manufacturing sector, more
13:33 – Texas: the Beatles of small business employment
14:37 - Robust education network in TX will help fill workforce
18:57 - How does immigration reform factor into workforce solutions?
23:05 - Why connecting job seekers to employers takes more than simple matching
25:54 - More focus needed on upskilling and retraining investments; online learning tools available
32:08 - Some job sectors growing, while others, such as hospitality, are strained.
37:58 - Pros and cons of technology that reskills workers vs. replacing their jobs
40:09 - TWC can help employers establish apprenticeship programs
41:57 – Overall, Texas is thriving across multiple industries and sectors.
Resources:
If you're like Denise and own a business heavily based in hospitality, events, or travel, download our whitepaper with research insights on innovating in today's marketplace at www.paychex.com/secure/whitepapers/hospitality-businesses-innovating-covid19-pandemic.
What are the top business regulations companies are facing in 2022? Read our article at www.paychex.com/articles/compliance/top-regulatory-issues.
Prefer to watch this conversation online as a virtual roundtable video? Access the full dialogue, guest speaker biographies, and additional resources, when you enter your email at our Session 2 event page. 
DISCLAIMER:
The information presented in this podcast, and that is further provided by the presenter, should not be considered legal or accounting advice, and should not substitute for legal, accounting, or other professional advice in which the facts and circumstances may warrant. We encourage you to consult legal counsel as it pertains to your own unique situation(s) and/or with any specific legal questions you may have.