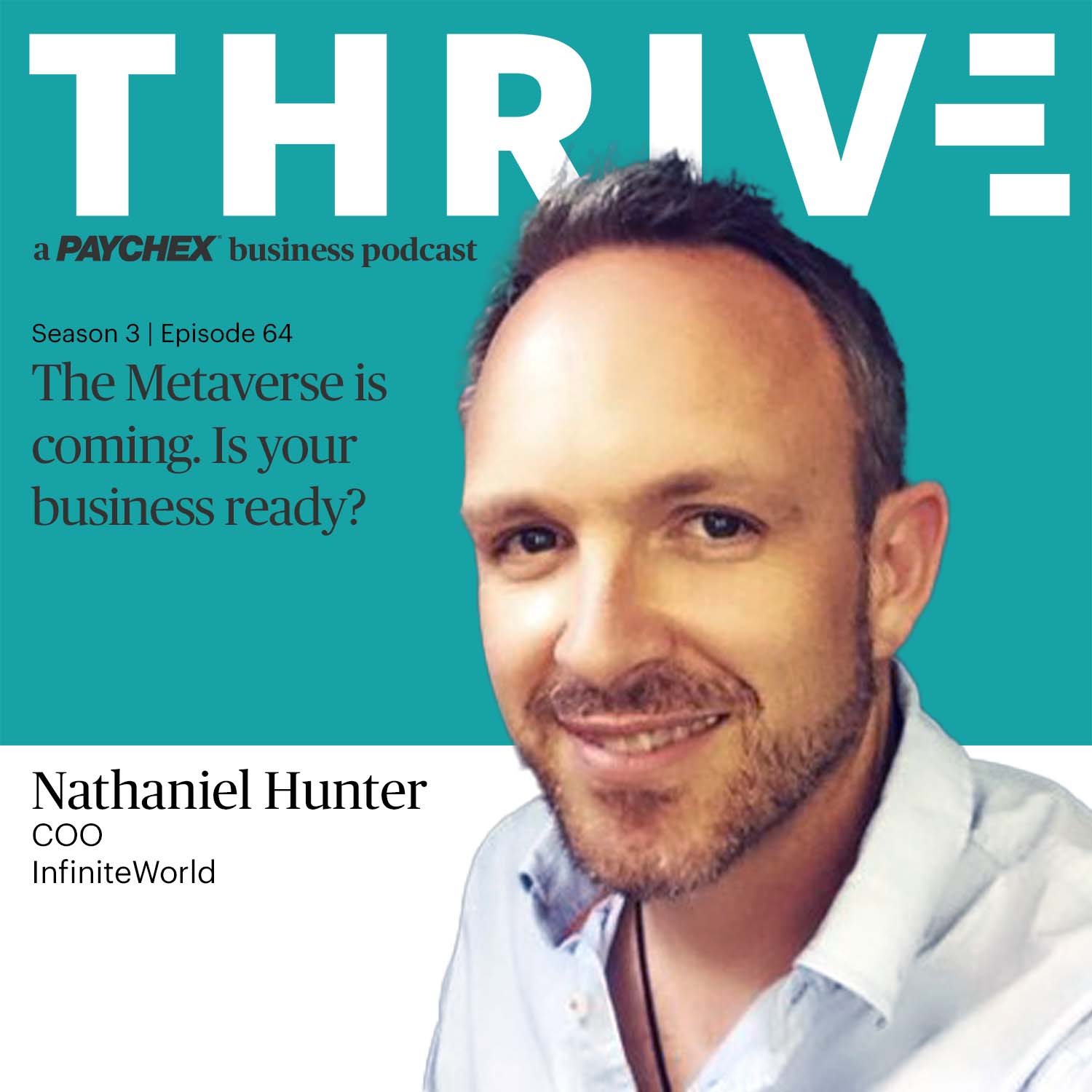 When it comes to the future of the web, it's all about the Metaverse. But what is the Metaverse exactly? And what does it mean for your business? That's exactly what Gene Marks and Nathaniel Hunter, COO of InfiniteWorld, are talking about in this episode of THRIVE, a Paychex Business Podcast. Hear what they had to say about what Web 3.0 and the Metaverse are, what's already being done in this new space, and how it will change the way companies do business.
Topics include:
01:01 – What does InfiniteWorld do?
02:04 – Metaverse terminology
02:58 – What exactly is the Metaverse?
03:45 – Web 1.0, 2.0, and 3.0
08:02 – Products in the Metaverse world
10:19 – What InfiniteWorld does for companies
12:39 – The interest in the Metaverse from companies
15:31 – Positioning your business for the Metaverse
17:41 – Digital real estate in the Metaverse
21:10 – What does the Metaverse mean for privacy and security
23:36 – What will make the Metaverse take off?
Have a guest or topic you'd like to suggest for the show? Submit your ideas here.
DISCLAIMER:
The information presented in this podcast, and that is further provided by the presenter, should not be considered legal or accounting advice, and should not substitute for legal, accounting, or other professional advice in which the facts and circumstances may warrant. We encourage you to consult legal counsel as it pertains to your own unique situation(s) and/or with any specific legal questions you may have.