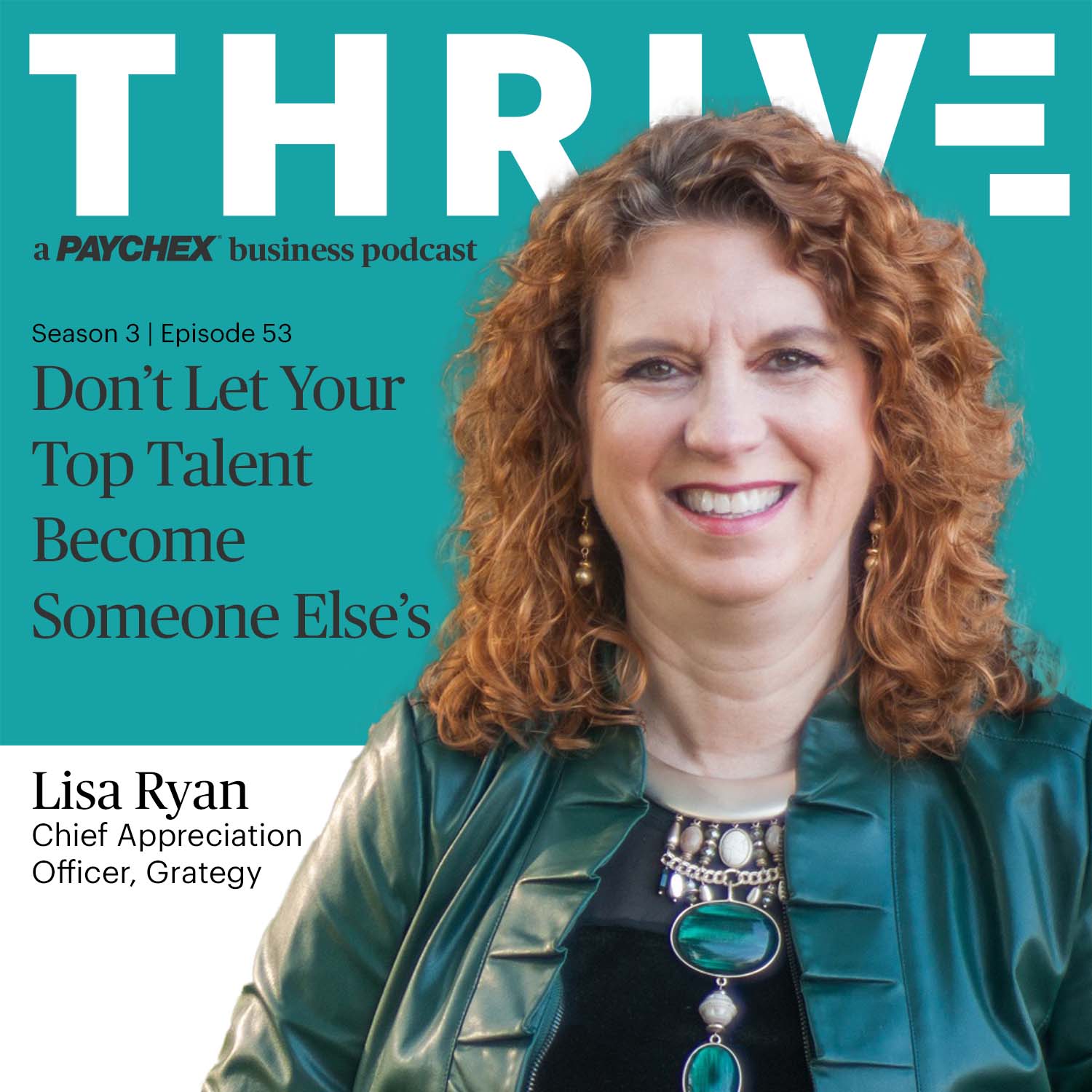 As many businesses face the current reality that there's not enough labor to go around, retaining top talent has become a top priority. That's why creating the type of environment that makes your employees want to stay is more important than ever. On this episode of THRIVE, a Paychex business podcast, Gene Marks talks with Lisa Ryan, Chief Appreciation Officer of Grategy. Listen in as she talks about the importance of creating a positive workplace culture gives companies tips on ways to help keep your employees.
Topics include:
02:18 – Learn more about Lisa's company, Grategy
02:54 – The benefits of working for a small company
03:35 – Getting real about wages
04:56 – Hear about the THANKS process of building workplace culture
07:45 – Why performance reviews shouldn't be once a year
10:37 – How getting to know your employees can make a difference
12:45 – Flexibility is no longer an option
20:18 – Lisa's thoughts on benefits
Find out more about retaining top talent during the Great Resignation at www.paychex.com/articles/human-resources/employee-wellbeing-great-resignation.
DISCLAIMER:
The information presented in this podcast, and that is further provided by the presenter, should not be considered legal or accounting advice, and should not substitute for legal, accounting, or other professional advice in which the facts and circumstances may warrant. We encourage you to consult legal counsel as it pertains to your own unique situation(s) and/or with any specific legal questions you may have.