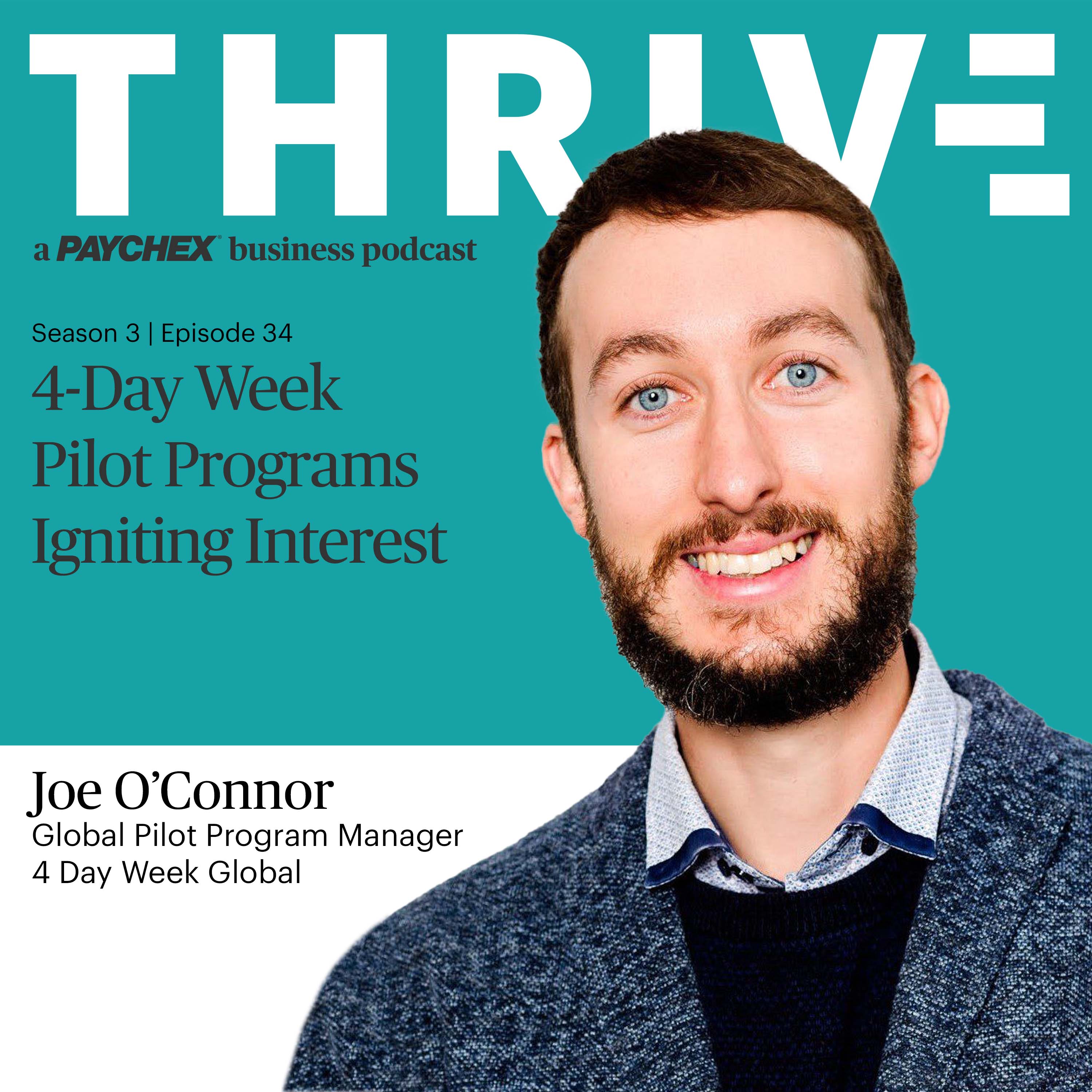 Think you know what a "4-day work week" means? Think again, says Joe O'Connor, Global Pilot Program Manager for 4 Day Week Global, a non-profit coalition operating pilot programs for businesses worldwide that creates 32-hour work weeks across an organization while maintaining or improving productivity. When business leaders understand the shared goals are quality output and deliverables (for a company) in fewer working hours (for employees), both can embrace the concept as a win-win, Joe says. Hear him share research origins fueling the concept, the momentum building worldwide, how pilot trials are customized for each company, and how businesses like yours can explore joining one in coming months. 
Topics Include:
0:24 - What is 4 Day Week Global?
1:51 - Not a focus on time, but productivity
3:58 - Does "4-day week" need rebranding?
8:17 - Impact on recruiting (younger) talent
11:22 - Engaging your full workforce in a trial is critical
14:23 - Current momentum in 4-day pilot studies
15:57 - How your business can join a trial program
17:28 - How custom schedules might look
Resources:
As businesses emerge from the pandemic, how are employers striving to increase productivity while addressing other factors inherent in remote or hybrid operations? Find helpful tips in our article at www.paychex.com/articles/human-resources/improve-employee-productivity-in-workplace.
What are best practices around effective time management as businesses look to increase productivity? Review the guidelines at www.paychex.com/articles/hcm/effective-time-management.
Could revamping the office — or home office — environment help boost productivity? Find insights in our article at www.paychex.com/articles/management/office-environment.
DISCLAIMER:
The information presented in this podcast, and that is further provided by the presenter, should not be considered legal or accounting advice, and should not substitute for legal, accounting, or other professional advice in which the facts and circumstances may warrant. We encourage you to consult legal counsel as it pertains to your own unique situation(s) and/or with any specific legal questions you may have.