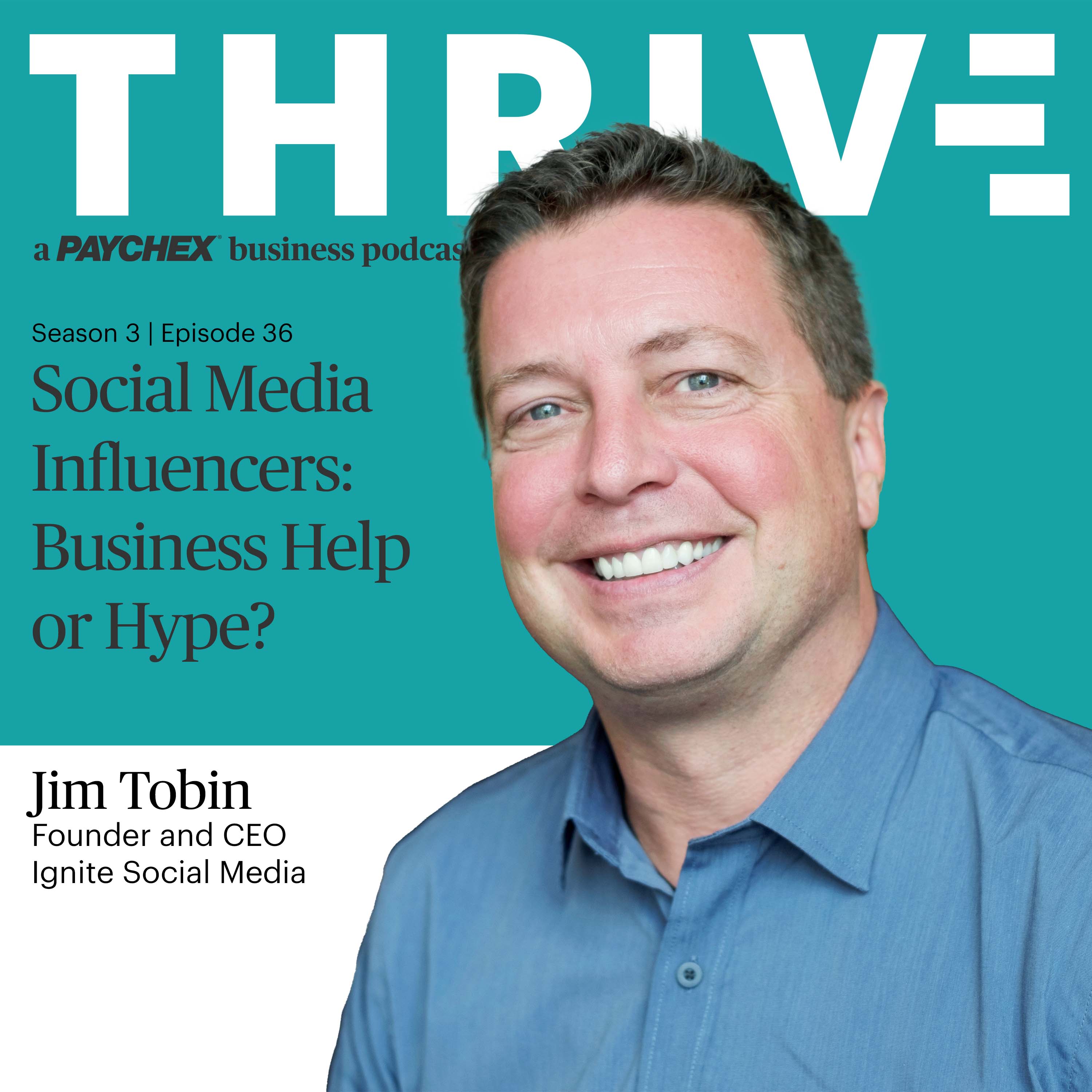 Influencer marketing has exploded in recent years, but how can small businesses assess whether a social media influencer would benefit their brand? And what influencer marketing KPIs indicate success? Jim Tobin, founder and president of Ignite Social Media, has operated his agency for 15 years. Hear his insights on the variables that can determine the reach, impact, and viability of influencer platforms and campaigns, in both B2C and B2B markets. And learn how your products, services, budget, and timeline should help direct whether you pursue other online marketing options, including paid, organic, content marketing, or search.
Topics include:
1:17 - What is social media marketing?
2:39 - Paid vs. organic social media promotion
4:19 - Can influencer marketing work for small businesses?
7:58 - Finding a social media influencer in your industry
10:17 - Good content can trump influencer reach
12:16 - Influencer success story vs. ...
13:59 -  … influencer catastrophes
16:03 - Variable costs of hiring an influencer
19:47 - What industries fare better with influencers?
20:28 – B2B brands may fare better with blogs, YouTube videos, search 
Resources:
Learn more about Ignite Social Media at www.ignitesocialmedia.com.
Could blogging be a cost-effective way to market your business through social media? Read our article for tips at www.paychex.com/articles/marketing/blogging-benefits-for-small-business.
Suggest a guest or topic for the show. Submit your ideas at: http://payx.me/thrivetopics.
DISCLAIMER:
The information presented in this podcast, and that is further provided by the presenter, should not be considered legal or accounting advice, and should not substitute for legal, accounting, or other professional advice in which the facts and circumstances may warrant. We encourage you to consult legal counsel as it pertains to your own unique situation(s) and/or with any specific legal questions you may have.