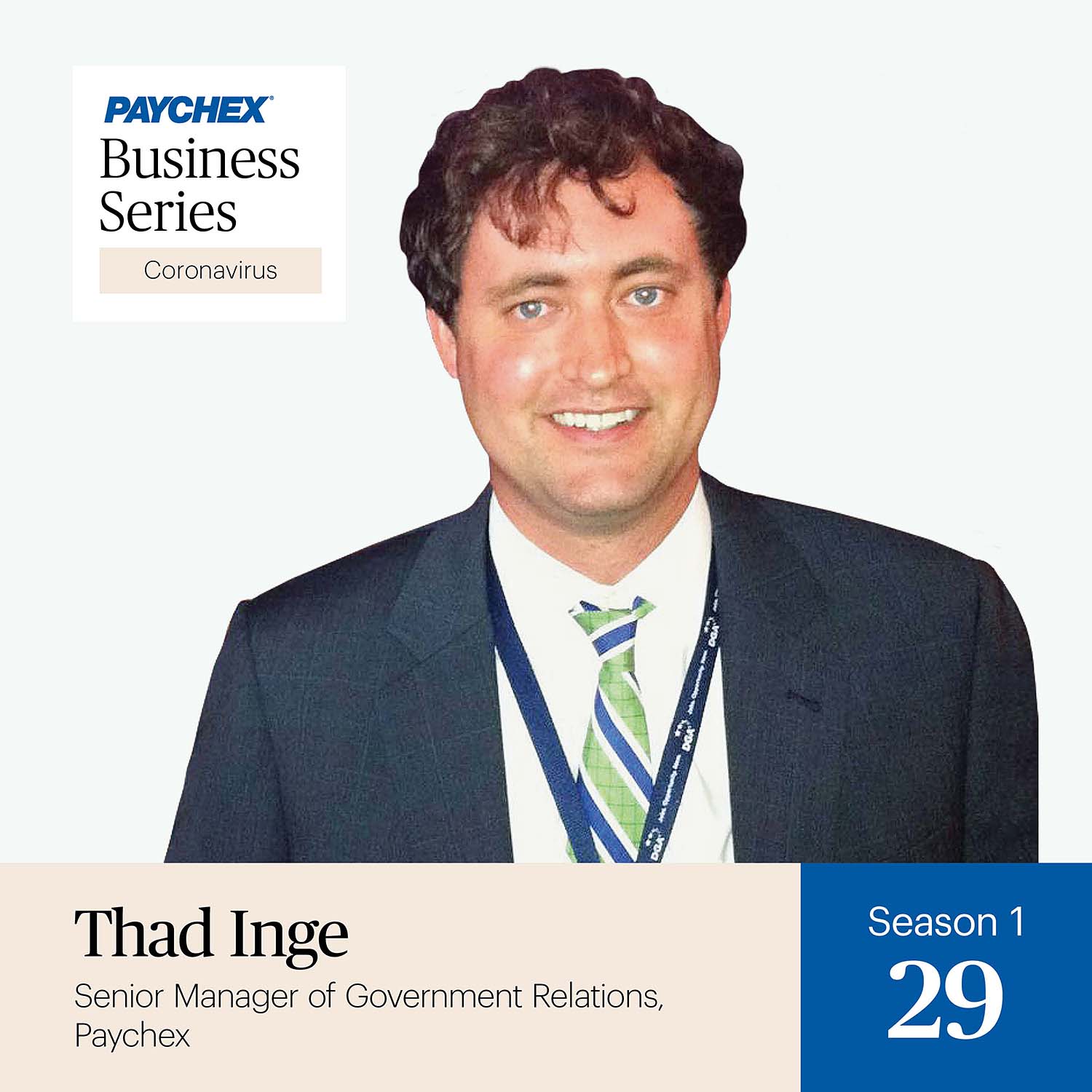 With two stimulus bills already passed, there is much talk over the possibility of a third stimulus bill. Thad Inge, Senior Manager, Government Relations for Paychex, talks with Gene Marks about what both the Democrats and Republicans are each looking for as they work towards passing a bill. Listen in as they discuss funding for state and local governments, an extension of the extra $600 a week in federal unemployment as presented in the proposed Heroes Act, and business liability and possible direct stimulus checks, as being discussed on the Republican side. Thad shares what he's hearing in Washington about the next stimulus bill, what he thinks will make it into the bill, and when he expects it to pass.
For more information regarding COVID-19 and your business, including workplace health, business continuity, payroll processes, health insurance, financial assistance, new legislation, and more, visit our Coronavirus (COVID-19) Help Center.
DISCLAIMER:
The information presented in this podcast, and that is further provided by the presenter, should not be considered legal or accounting advice, and should not substitute for legal, accounting, or other professional advice in which the facts and circumstances may warrant. We encourage you to consult legal counsel as it pertains to your own unique situation(s) and/or with any specific legal questions you may have.