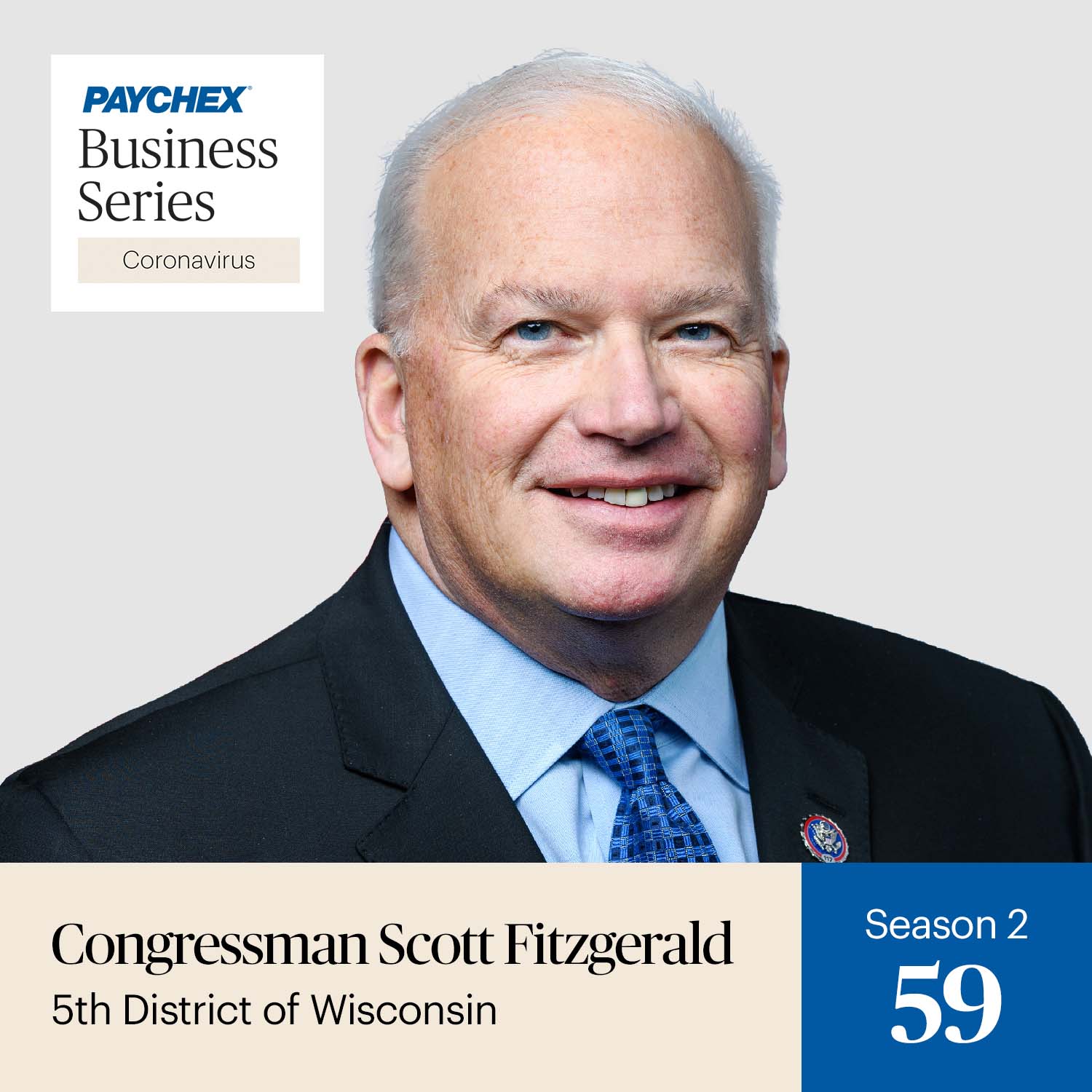 In this pandemic, small businesses continue to struggle with funding, reliable employment, and lack of technology to compete with larger corporations. As a member of the small business committee, Congressman Scott Fitzgerald recognizes these issues and is sponsoring the Microloan Transparency and Accountability Act to ensure their future. Hear as he speaks with Gene Marks on the importance of SBA microloans, solutions for labor disruption in Wisconsin, and how bipartisan collaboration between government and state can help small businesses.
Resources:
Get more business information on our COVID-19 Help Center at www.paychex.com/coronavirus-resources.
DISCLAIMER:
The information presented in this podcast, and that is further provided by the presenter, should not be considered legal or accounting advice, and should not substitute for legal, accounting, or other professional advice in which the facts and circumstances may warrant. We encourage you to consult legal counsel as it pertains to your own unique situation(s) and/or with any specific legal questions you may have.