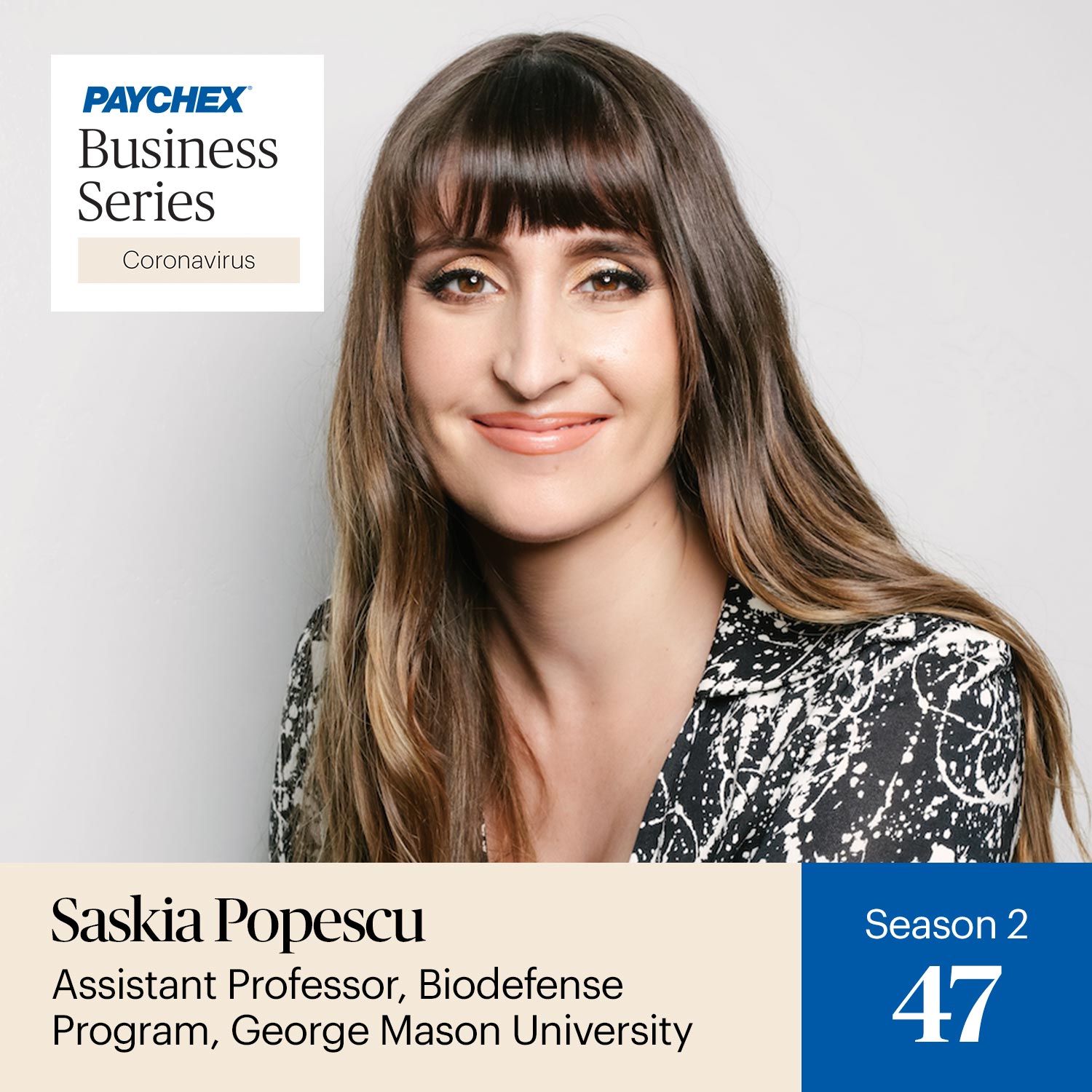 When it comes to infectious diseases and infection prevention, Saskia Popescu, is an expert. As an Assistant Professor in the Biodefense Program at the Schar School of Policy and Government at George Mason University, Saskia knows the incredible impact that infectious disease can have on society – whether it be on a pandemic, or on a smaller scale. On this episode, Saskia is talking with host Gene Marks and sharing what they've learned about COVID-19 and intervention strategies, including masks, cleaning surfaces, temperature checks, vaccination, and travel safety, and how business owners can work to create a safer environment for their employees and customers.
Resources:
Wondering what role, if any, your organization should play in motivating employees to get the COVID-19 vaccine? Watch our webinar, Vaccination and the Workplace: Key Considerations at www.paychex.com/secure/seminars/covid-vaccine-in-workplace.
Learn more about promoting workplace safety during COVID-19 with our article, Workplace Safety and Returning to Work: Guidance for COVID-19 at www.paychex.com/articles/human-resources/workplace-safety.
DISCLAIMER:
The information presented in this podcast, and that is further provided by the presenter, should not be considered legal or accounting advice, and should not substitute for legal, accounting, or other professional advice in which the facts and circumstances may warrant. We encourage you to consult legal counsel as it pertains to your own unique situation(s) and/or with any specific legal questions you may have.