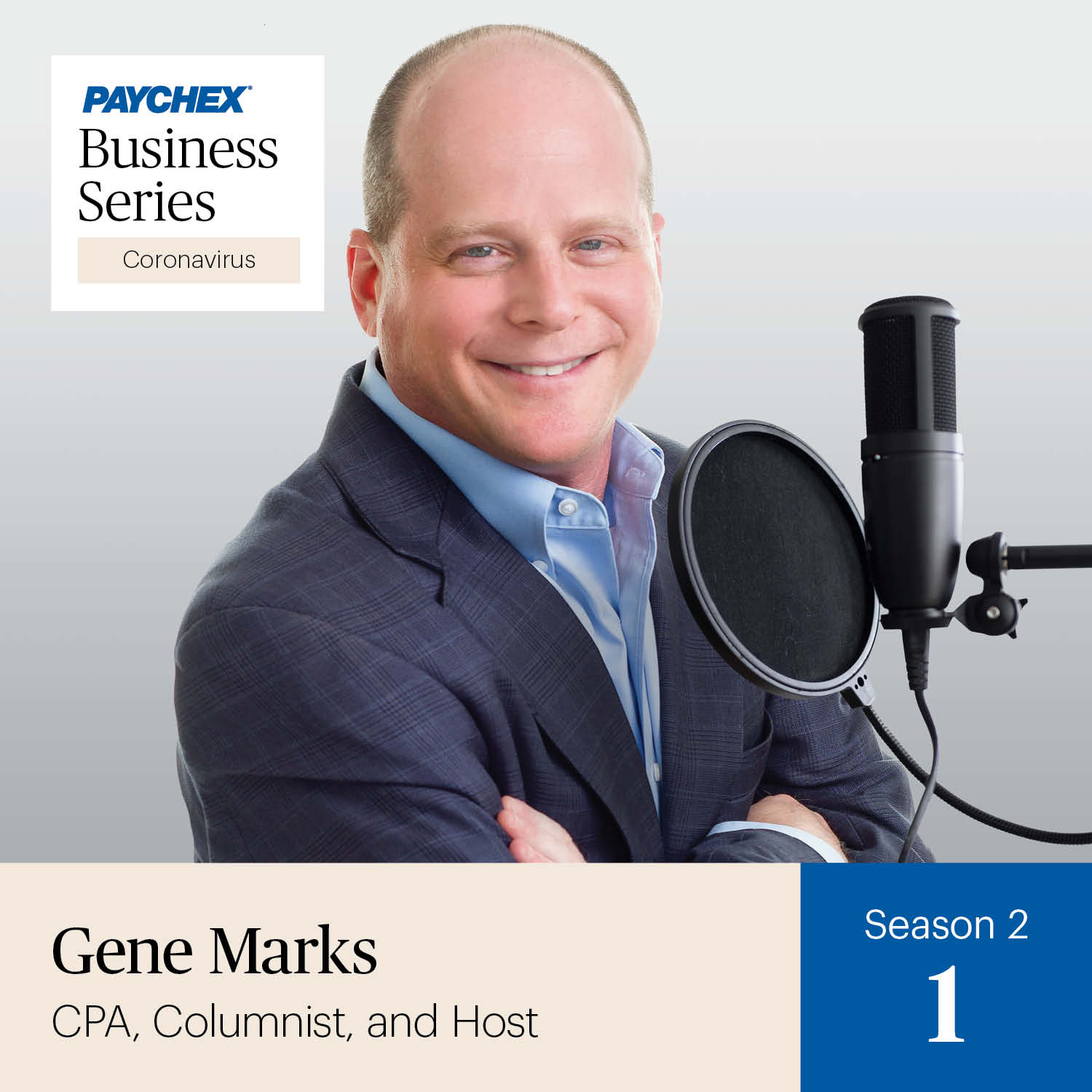 In the words of Gene Marks, host of the Paychex Business Series podcast, "Cash is King." Listen in as Gene kicks off season two and talks about the importance of having cash reserves to help you survive unexpected challenges, and how having cash has helped business owners navigate the COVID-19 pandemic.
Visit our Coronavirus (COVID-19) Help Center for more information on navigating your business.
DISCLAIMER:
The information presented in this podcast, and that is further provided by the presenter, should not be considered legal or accounting advice, and should not substitute for legal, accounting, or other professional advice in which the facts and circumstances may warrant. We encourage you to consult legal counsel as it pertains to your own unique situation(s) and/or with any specific legal questions you may have.