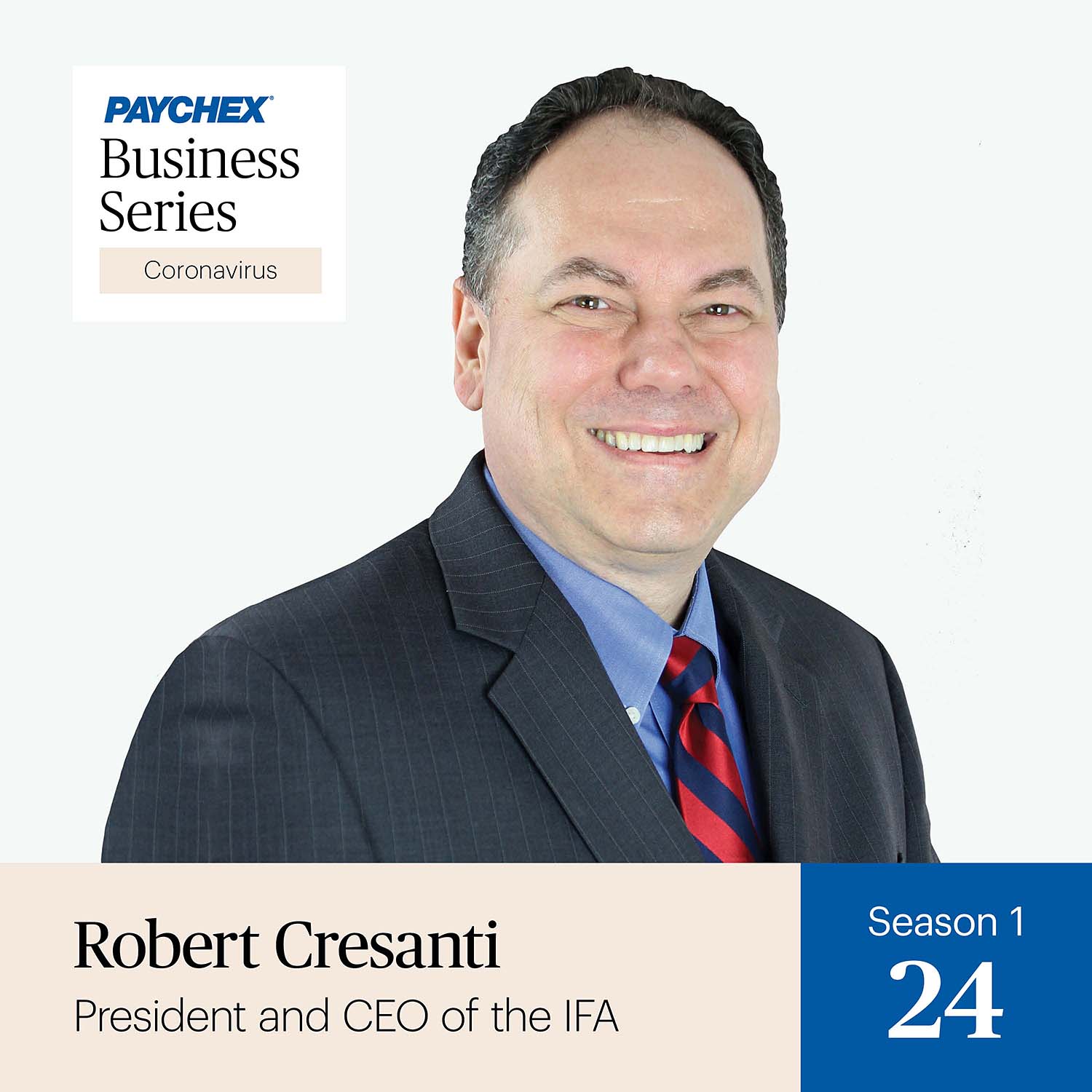 Reopening businesses in the wake of the coronavirus pandemic is not an easy task. In fact, in order to provide direction to businesses on this, President Trump put together several Great American Economic Revival Industry Groups, made up of executives, economists, and industry leaders. Robert Cresanti, President and CEO of the International Franchise Association (IFA) was one of the industry leaders who was asked to help come up with a blueprint to guide businesses as they look to get up and running. Listen in as Gene Marks talks with Robert about some of the key takeaways, including how the CDC, OSHA, state, and local recommendations and regulations impacted the blueprint; what businesses should consider in terms of health and safety; and how the document will evolve as time goes on.
For more information regarding COVID-19 and your business, including workplace health, business continuity, payroll processes, health insurance, financial assistance, new legislation, and more, visit our Coronavirus (COVID-19) Help Center.
DISCLAIMER:
The information presented in this podcast, and that is further provided by the presenter, should not be considered legal or accounting advice, and should not substitute for legal, accounting, or other professional advice in which the facts and circumstances may warrant. We encourage you to consult legal counsel as it pertains to your own unique situation(s) and/or with any specific legal questions you may have.