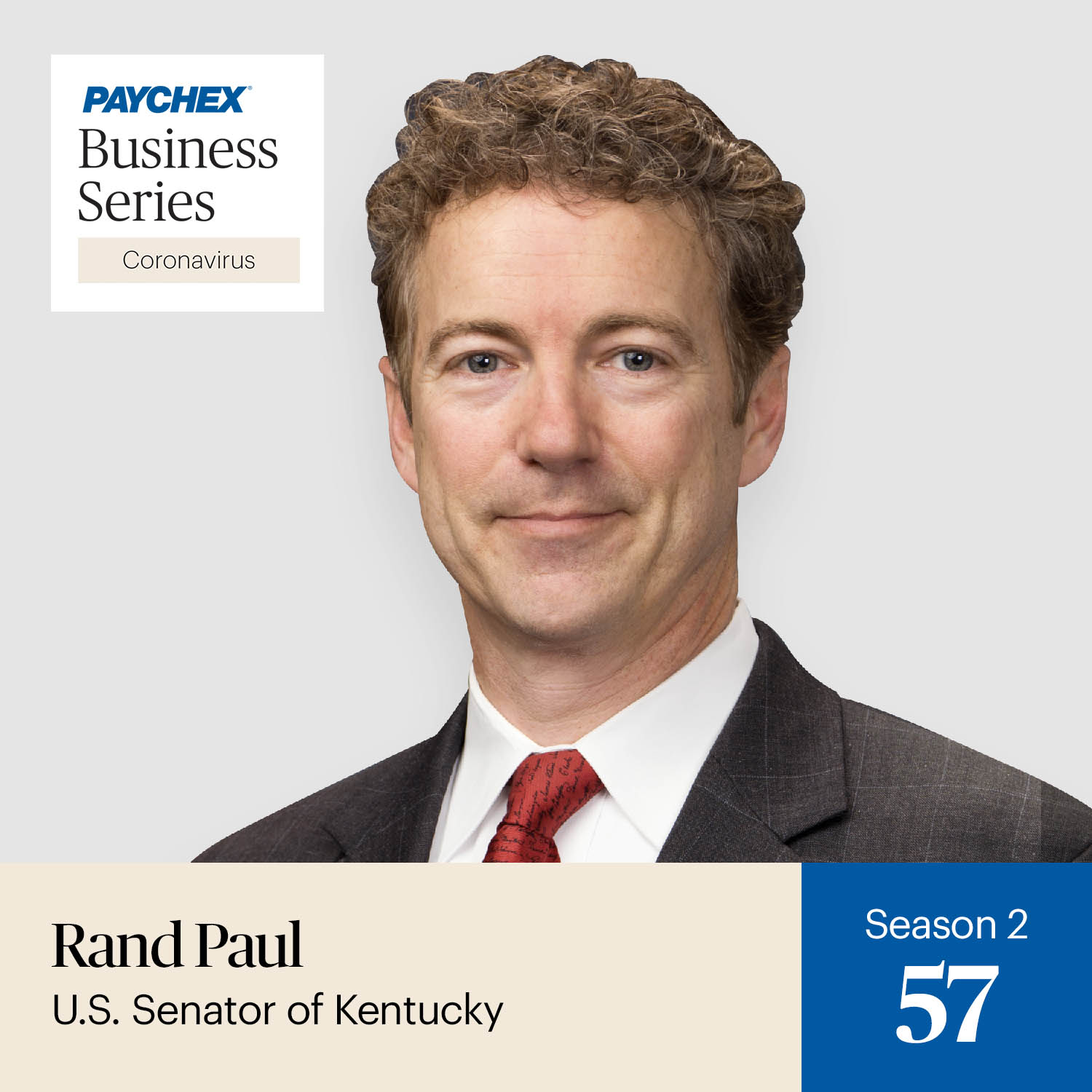 As the new ranking member on the Senate Committee on Small Business & Entrepreneurship, Senator Rand Paul sees firsthand how policies affect the working community. Listen in as he speaks with Gene Marks on the unseen aspects of raising minimum wage, the Family and Medical Leave Act, and the PRO Act. While these policies intended for workers sound beneficial, learn why they may actually discourage competition and work incentives in the market.
Paychex continues to speak with policymakers on both sides of the aisle about policies and ideas shaping small businesses. Make sure to follow us so you don't miss out on these upcoming episodes.
DISCLAIMER:
The information presented in this podcast, and that is further provided by the presenter, should not be considered legal or accounting advice, and should not substitute for legal, accounting, or other professional advice in which the facts and circumstances may warrant. We encourage you to consult legal counsel as it pertains to your own unique situation(s) and/or with any specific legal questions you may have.