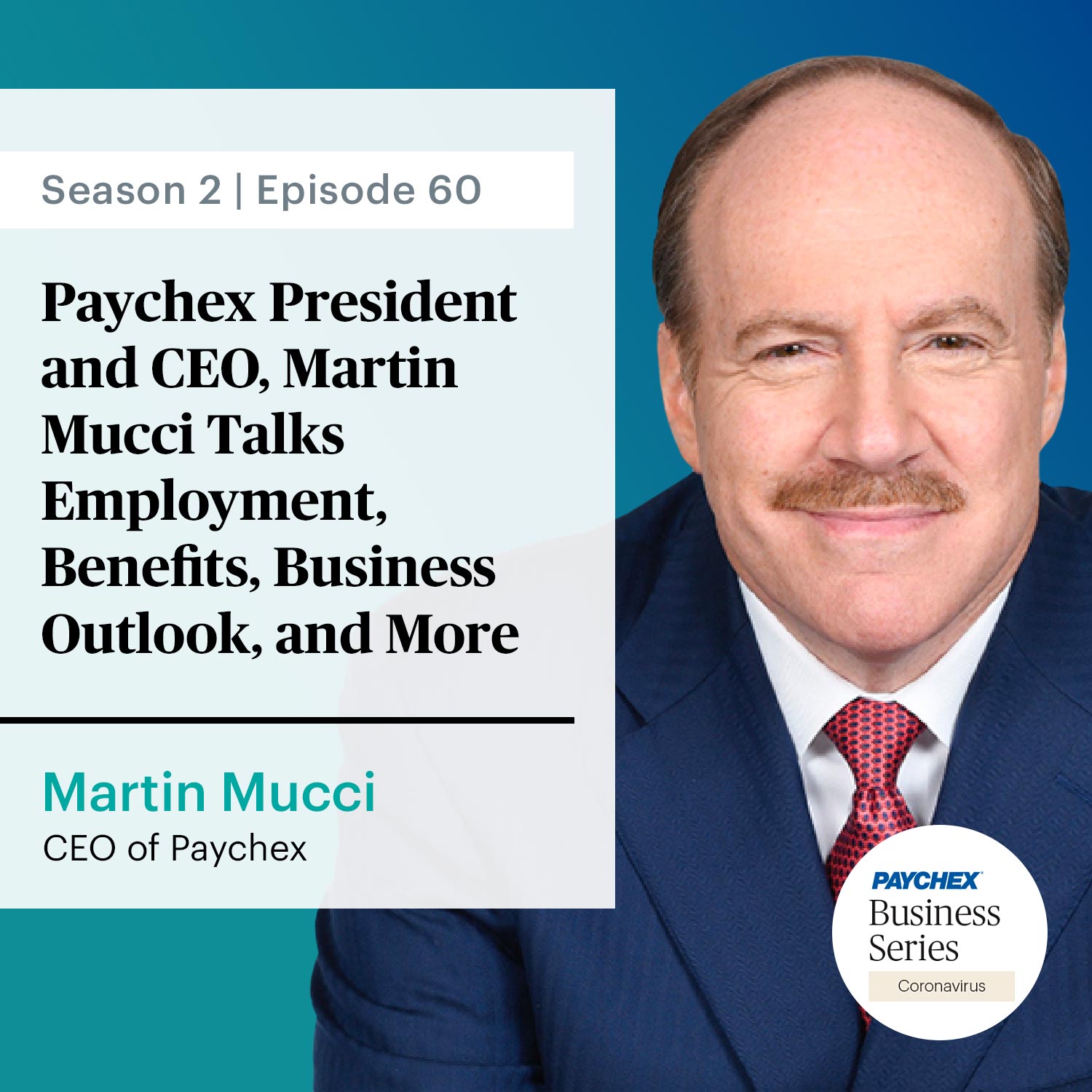 In this special episode of the Paychex Business Series podcast, Gene Marks sat down with Paychex President and CEO, Martin Mucci, at the recent Paychex Business Conference 2021 to discuss the business outlook and what it all means for companies like yours. Listen in as they talk about what he's seeing on the labor front, what the future may hold for supply chain, new ways of attracting employees, tax credits for employers such as the Employee Retention Tax Credit and the Work Opportunity Tax Credit, getting creative with benefits, and more.
Resources:
For more insights into wage and employment trends on a national, regional, state, metro, and industry basis, take a look at the Paychex | IHS Markit Small Business Employment Watch at www.paychex.com/employment-watch.
Be sure to watch our other great sessions from the Paychex Business Conference 2021 at www.paychex.com/thrive.
DISCLAIMER:
The information presented in this podcast, and that is further provided by the presenter, should not be considered legal or accounting advice, and should not substitute for legal, accounting, or other professional advice in which the facts and circumstances may warrant. We encourage you to consult legal counsel as it pertains to your own unique situation(s) and/or with any specific legal questions you may have.