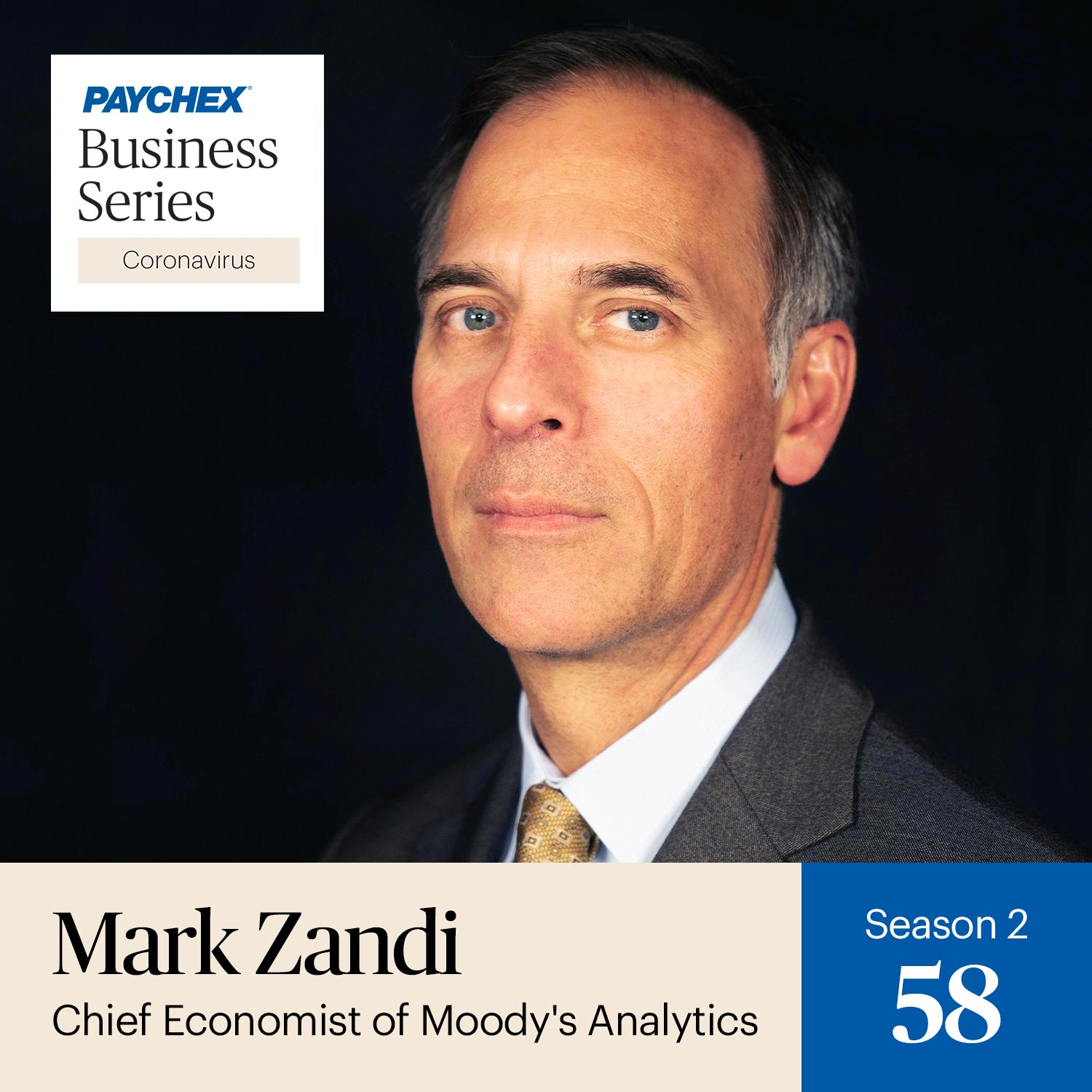 The conversation of inflation is definitely in the air, but what exactly is driving it, what are the inflation expectations, and what are the predictions for the next few months and years? Gene Marks is talking with Chief Economist of Moody's Analytics, Mark Zandi, about just that. Listen in as Mark talks about the impact of inflation, interest rates, the national debt and more, on your business, and the economy.
For a insights into wage and employment trends on a national, regional, state, metro, and industry basis, take a look at the Paychex | IHS Markit Small Business Employment Watch at www.paychex.com/employment-watch.
Check out to Mark's new podcast, Moody's Talks - Inside Economics, that focuses on key indicators and the global economy.
DISCLAIMER:
The information presented in this podcast, and that is further provided by the presenter, should not be considered legal or accounting advice, and should not substitute for legal, accounting, or other professional advice in which the facts and circumstances may warrant. We encourage you to consult legal counsel as it pertains to your own unique situation(s) and/or with any specific legal questions you may have.