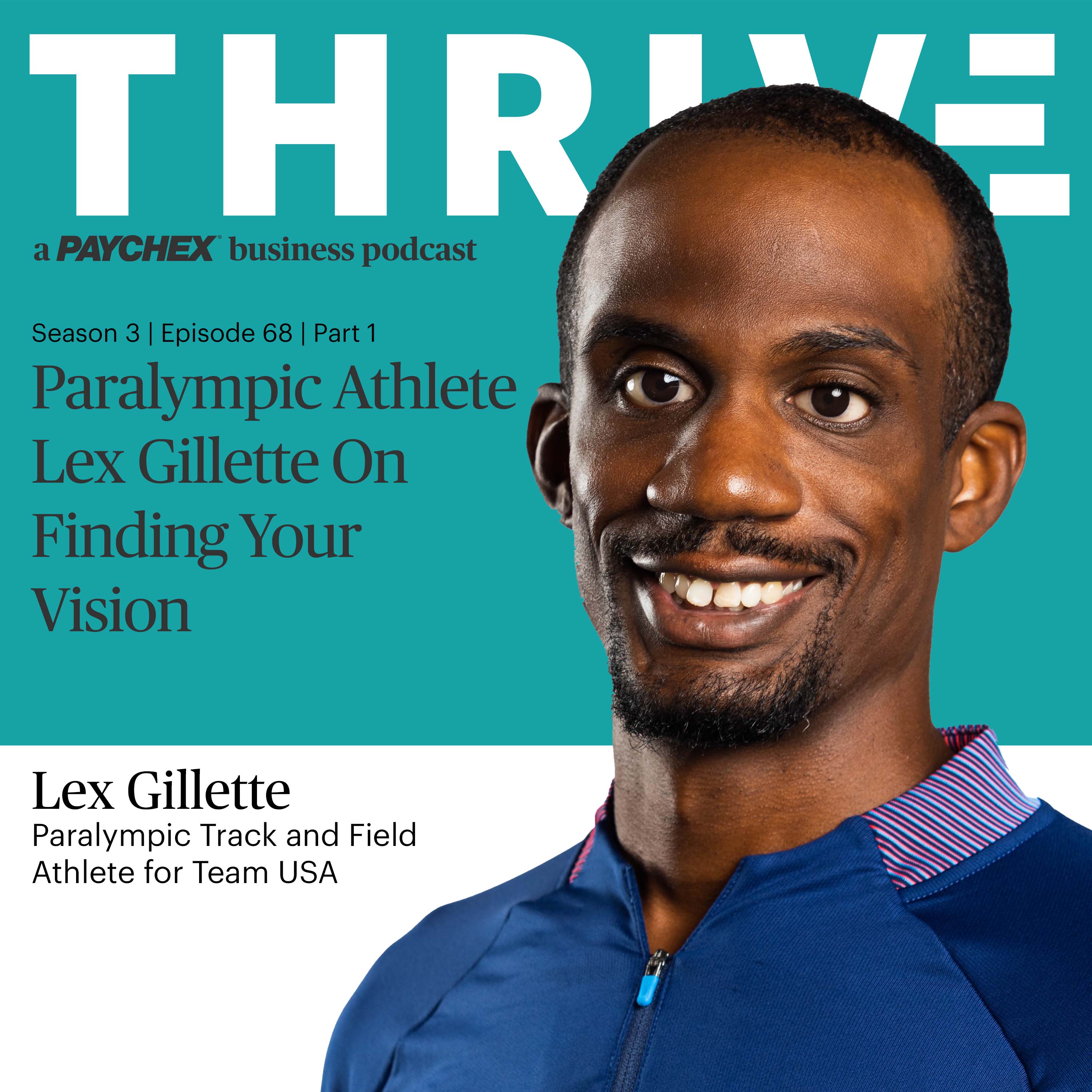 At the age of eight, Paralympic Track and Field Athlete for Team USA, Lex Gillette, lost his eyesight, but that didn't stop him from finding his vision. In this episode, the first of a two-part series, Gene Marks, host of THRIVE, a Paychex Business Podcast, talks with Lex about overcoming obstacles, shifting your mindset, the importance of building a good support system around yourself, facing your fears, and much, much more.
Topics include:
00:19 – An introduction to Lex Gillette
02:11 – Overcoming obstacles
05:31 – Facing barriers in life
09:51 – The importance of a support system
12:48 – Facing your fears
16:04 – How vision can help you see
DISCLAIMER:
The information presented in this podcast, and that is further provided by the presenter, should not be considered legal or accounting advice, and should not substitute for legal, accounting, or other professional advice in which the facts and circumstances may warrant. We encourage you to consult legal counsel as it pertains to your own unique situation(s) and/or with any specific legal questions you may have.