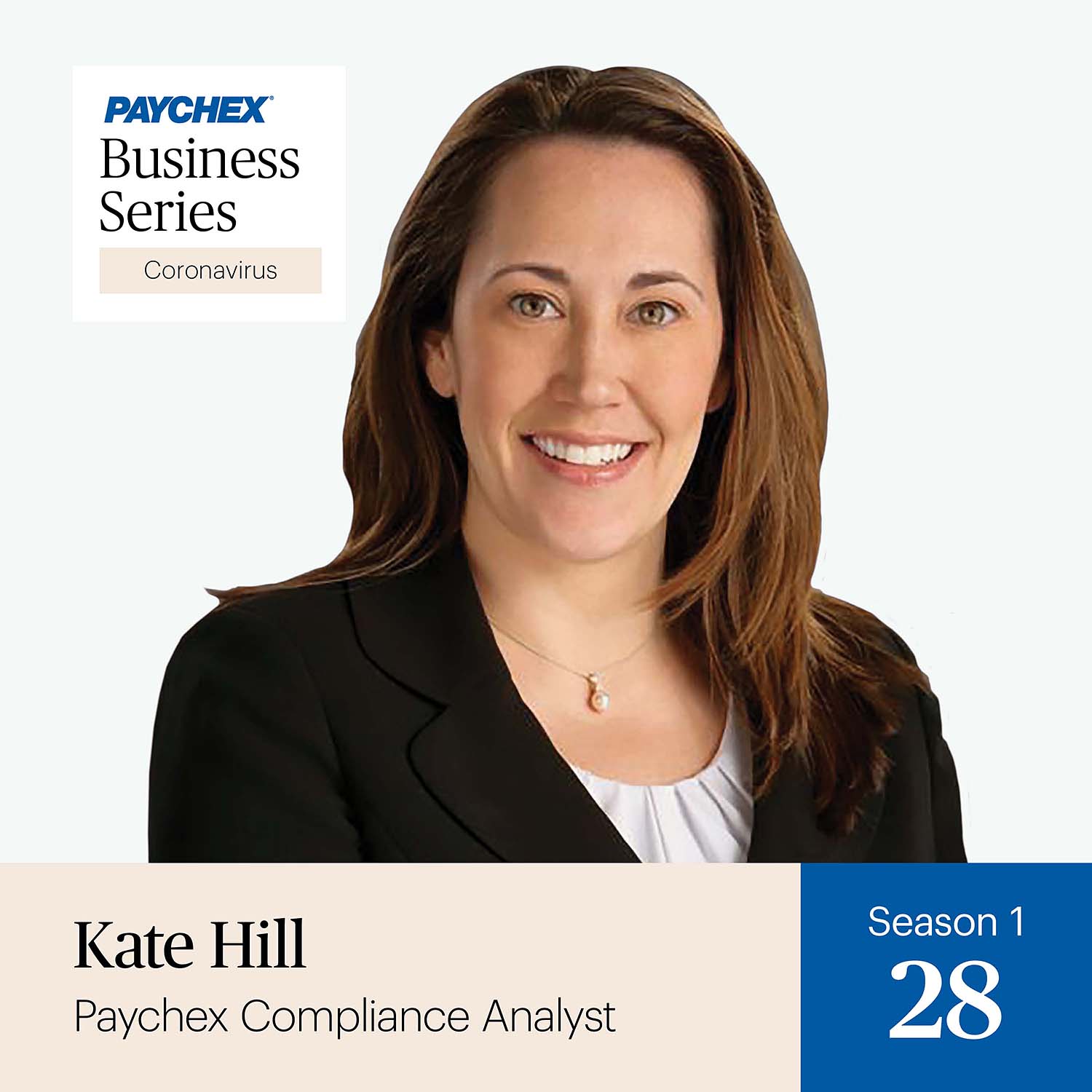 As businesses make their way through the current coronavirus pandemic, the path to reopening can be a challenging one. Whether they have a Business Continuity Plan (BCP) in place or not, there is a lot that business owners need to be aware of as they begin planning. So, where should they start? Paychex Compliance Analyst, Kate Hill, says first and foremost, you need to be aware of the compliance 'trifecta' – federal, state, and local laws. Kate says that now is the time to look at what has stayed the same and what has changed, to help ensure you are on the right track. Listen in as she talks with Gene Marks about designating a return to work team, ensuring you are on top of changes to paid family leave, wage and hour issues, and more. And for more information on returning to work, be sure to visit the Paychex Return to Work: Getting Back to Business page, featuring state guidance, FAQ's, best practices, and other valuable tools.
For more information regarding COVID-19 and your business, including workplace health, business continuity, payroll processes, health insurance, financial assistance, new legislation, and more, visit our Coronavirus (COVID-19) Help Center.
DISCLAIMER:
The information presented in this podcast, and that is further provided by the presenter, should not be considered legal or accounting advice, and should not substitute for legal, accounting, or other professional advice in which the facts and circumstances may warrant. We encourage you to consult legal counsel as it pertains to your own unique situation(s) and/or with any specific legal questions you may have.