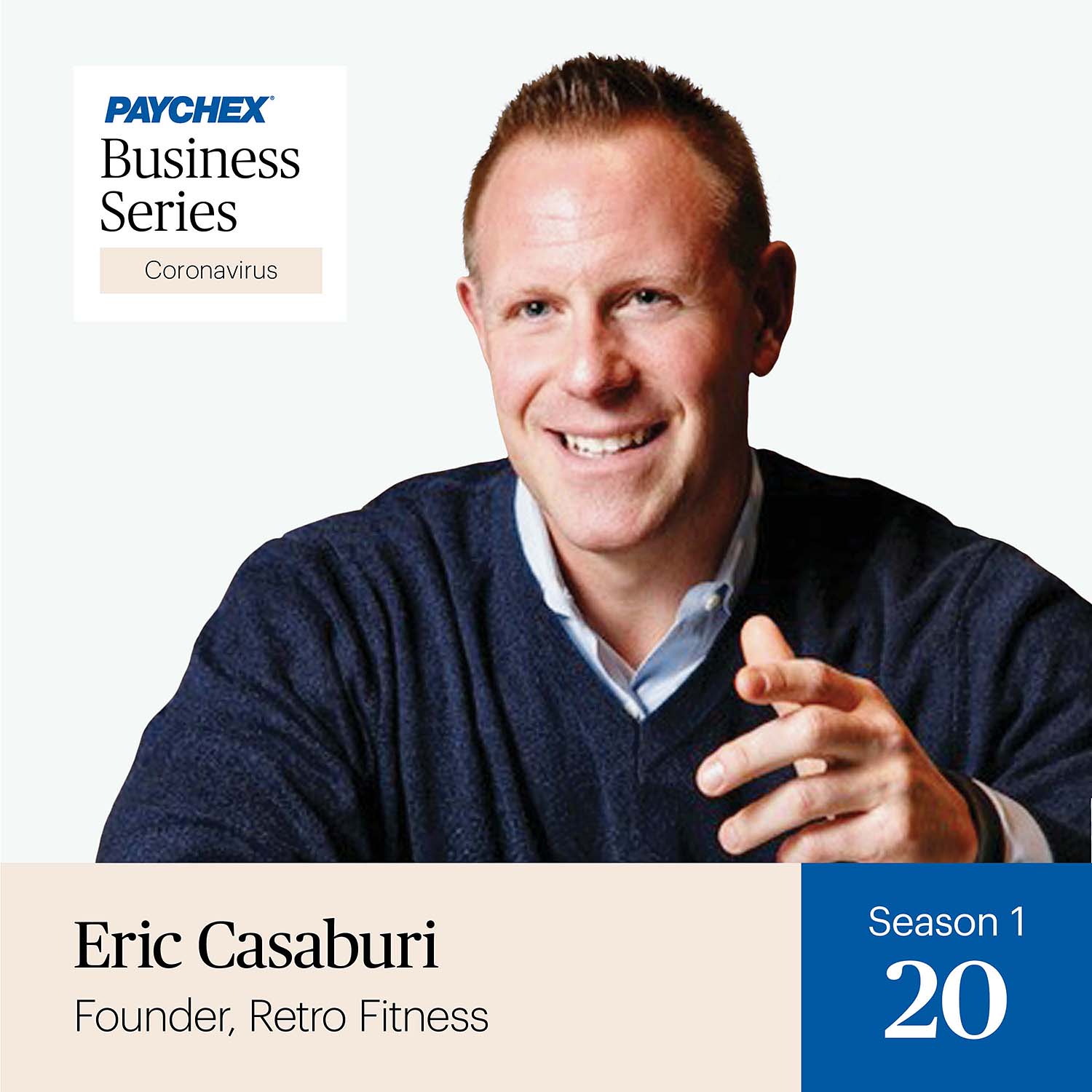 When the COVID-19 pandemic hit and businesses were forced to shut down, it crushed the health and wellness industry. Now, weeks later, it's time for those businesses to get ready to reopen. But in an industry that is so hands on, will customers want to return? What will reopening look like? How will things change? And is there any positive to take away from this entire ordeal? Listen in as entrepreneurial leader and founder of Retro Fitness, Eric Casaburi, talks with Gene Marks about how business owners should take this as a positive opportunity to build excitement around reopening, create a great new member experience, and leverage the pandemic as a message to consumers about the importance of staying healthy.
For more information regarding COVID-19 and your business, including workplace health, business continuity, payroll processes, health insurance, financial assistance, new legislation, and more, visit our Coronavirus (COVID-19) Help Center.
DISCLAIMER:
The information presented in this podcast, and that is further provided by the presenter, should not be considered legal or accounting advice, and should not substitute for legal, accounting, or other professional advice in which the facts and circumstances may warrant. We encourage you to consult legal counsel as it pertains to your own unique situation(s) and/or with any specific legal questions you may have.