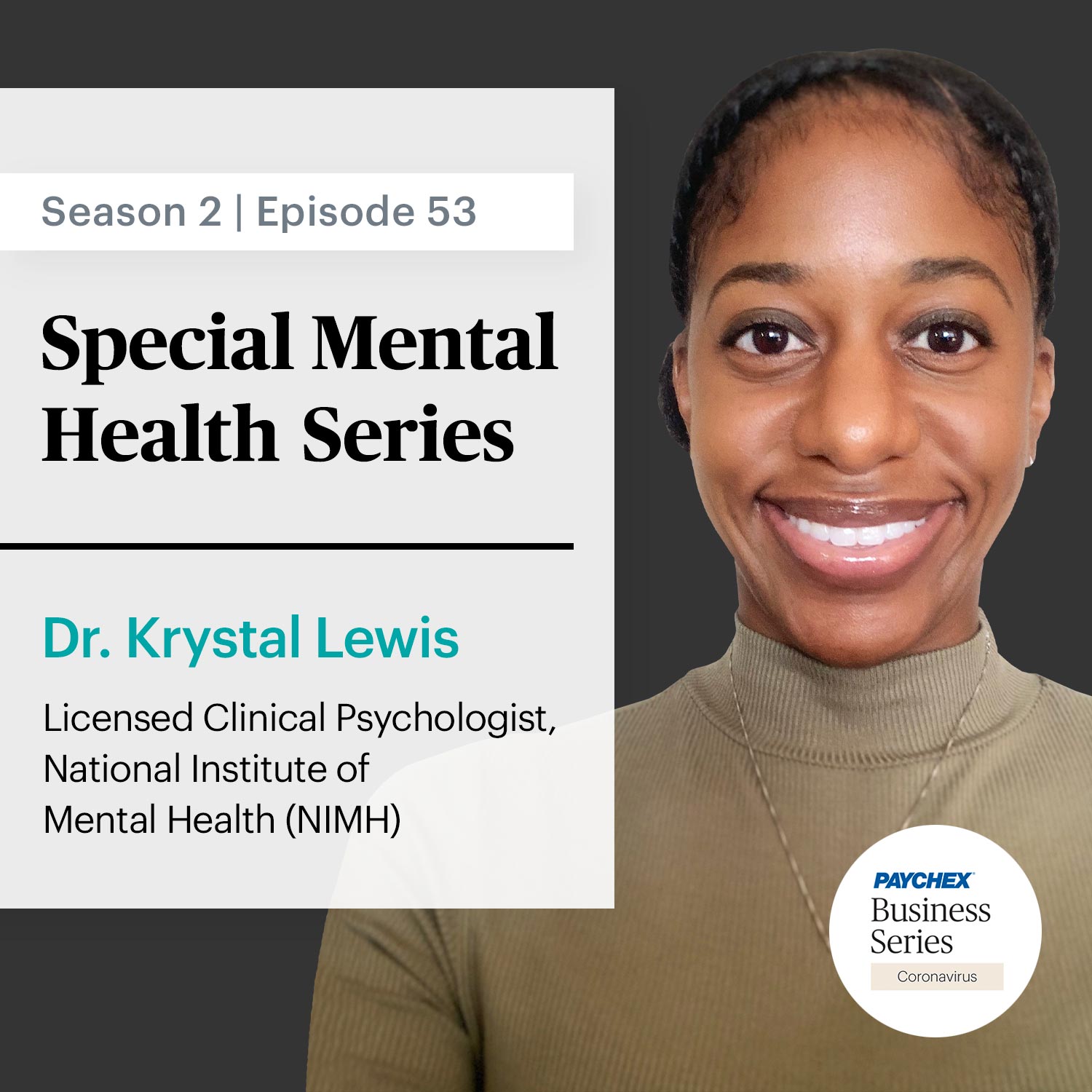 Mental health has increasingly become a hot topic, especially as it relates to work and the workplace. According to Dr. Krystal Lewis, a Clinical Psychologist at the National Institute of Mental Health (NIMH), happier employees leads to more productivity and a happier workspace. But it doesn't stop there. Just as important is the mental health of you, the business owner. Listen in as she talks to Gene Marks about the importance of making positive mental health a priority. Hear as they talk about everything from transitioning back to the workplace and dealing with work frustrations, to exercise, napping, and getting outside. 
Resources:
For more information about mental health in the workplace, download our free guide How Are Your Employees Feeling? A guide to Workplace Mental Health at www.paychex.com/secure/whitepapers/workplace-mental-health-guide.
And for more great mental health resources, visit our Improving Employee Mental Health and Wellness page at www.paychex.com/worx/employee-mental-health.
DISCLAIMER:
The information presented in this podcast, and that is further provided by the presenter, should not be considered legal or accounting advice, and should not substitute for legal, accounting, or other professional advice in which the facts and circumstances may warrant. We encourage you to consult legal counsel as it pertains to your own unique situation(s) and/or with any specific legal questions you may have.