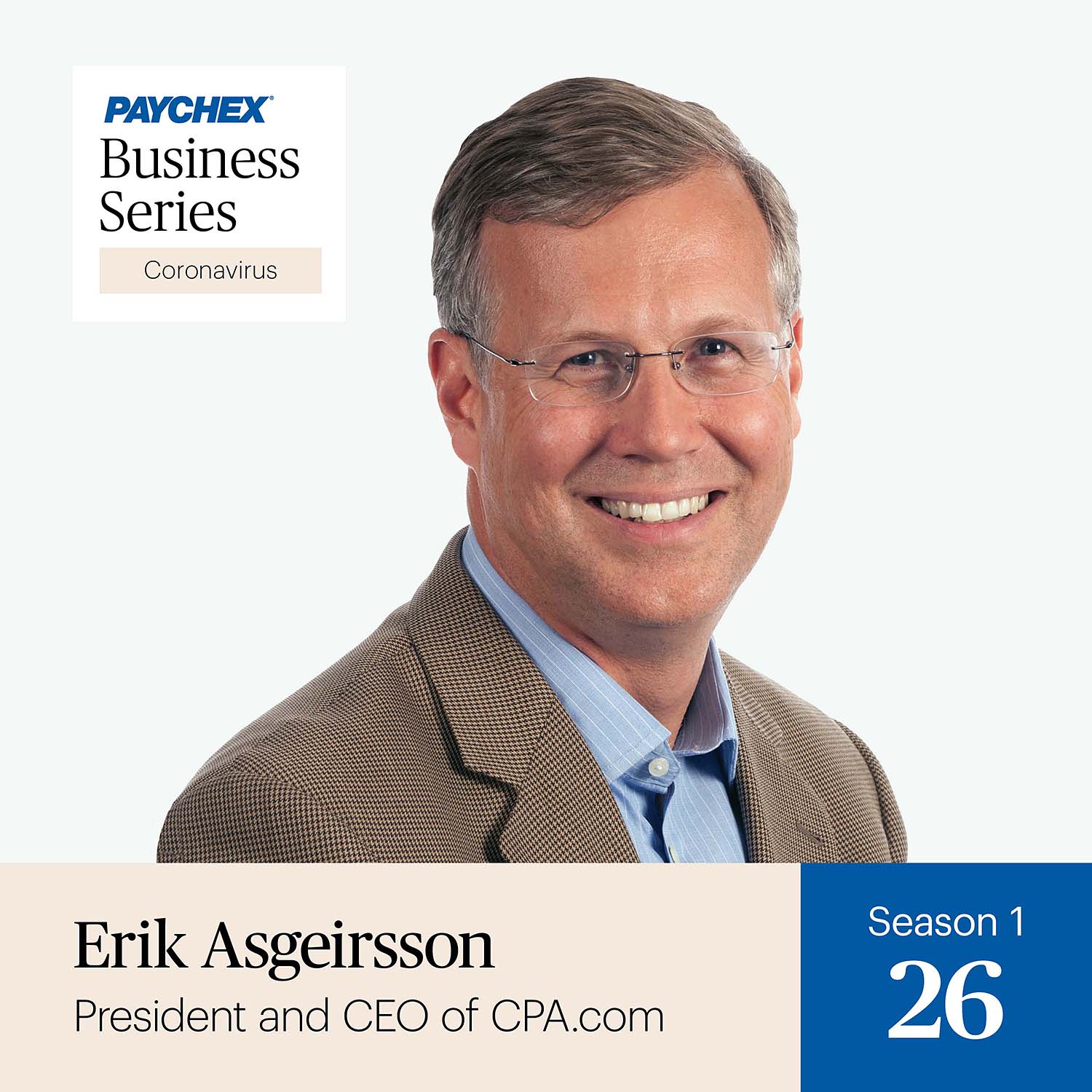 Signed into law by President Trump on June 5, 2020, the Paycheck Protection Program (PPP) Flexibility Act provides business owners with greater freedom for when and how loan funds must be spent. This new act increases the time borrowers have to spend their loan and reduces the percentage of the loan that must be spent on payroll. Listen in as CEO of CPA.com, Erik Asgeirsson, talks with Gene Marks about these new changes, as well as how this will positively impact businesses as they begin to reopen, how the PPP should be looked at as more of a grant program than a loan program, when you should start thinking about the forgiveness application, and his thoughts on the success of the PPP.  Visit Paychex WORX to learn more about the PPP Flexibility Act.
For more information regarding COVID-19 and your business, including workplace health, business continuity, payroll processes, health insurance, financial assistance, new legislation, and more, visit our Coronavirus (COVID-19) Help Center.
DISCLAIMER:
The information presented in this podcast, and that is further provided by the presenter, should not be considered legal or accounting advice, and should not substitute for legal, accounting, or other professional advice in which the facts and circumstances may warrant. We encourage you to consult legal counsel as it pertains to your own unique situation(s) and/or with any specific legal questions you may have.