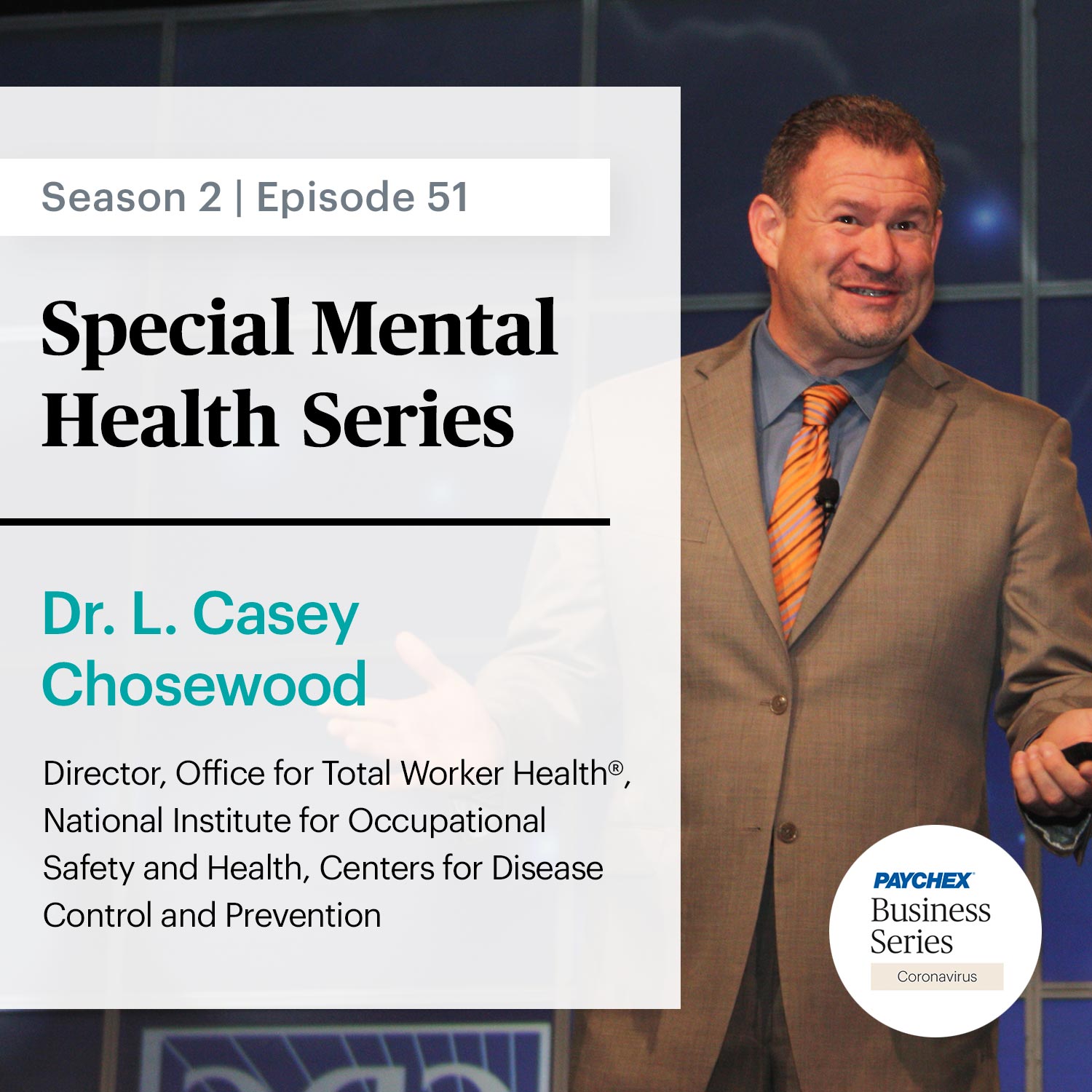 The past 15 months have been tough on our entire country. From our physical safety to job uncertainty, isolation to financial stress – people have had to carry a lot on their shoulders. But what does that mean for you as a business owner? A lot says Dr. L. Casey Chosewood, from the Centers of Disease Control. Dr. Chosewood says that by focusing on the Total Worker Health of your employees, you can not only help them, but help your company as well. Hear as he explains the importance of introducing policies, programs, and practices that increase your employees opportunity to become healthier…not just physically, but mentally as well.
Don't miss Dr. L. Casey Chosewood and Gene Marks at the Paychex Business Conference.
Register now at www.Paychex.com/thrive.
Resources:
 For more information about mental health in the workplace, download our free guide How Are Your Employees Feeling? A guide to Workplace Mental Health at www.paychex.com/secure/whitepapers/workplace-mental-health-guide.
Learn more about the NIOSH Total Worker Health® Program at www.cdc.gov/niosh/twh. 
DISCLAIMER:
The information presented in this podcast, and that is further provided by the presenter, should not be considered legal or accounting advice, and should not substitute for legal, accounting, or other professional advice in which the facts and circumstances may warrant. We encourage you to consult legal counsel as it pertains to your own unique situation(s) and/or with any specific legal questions you may have.