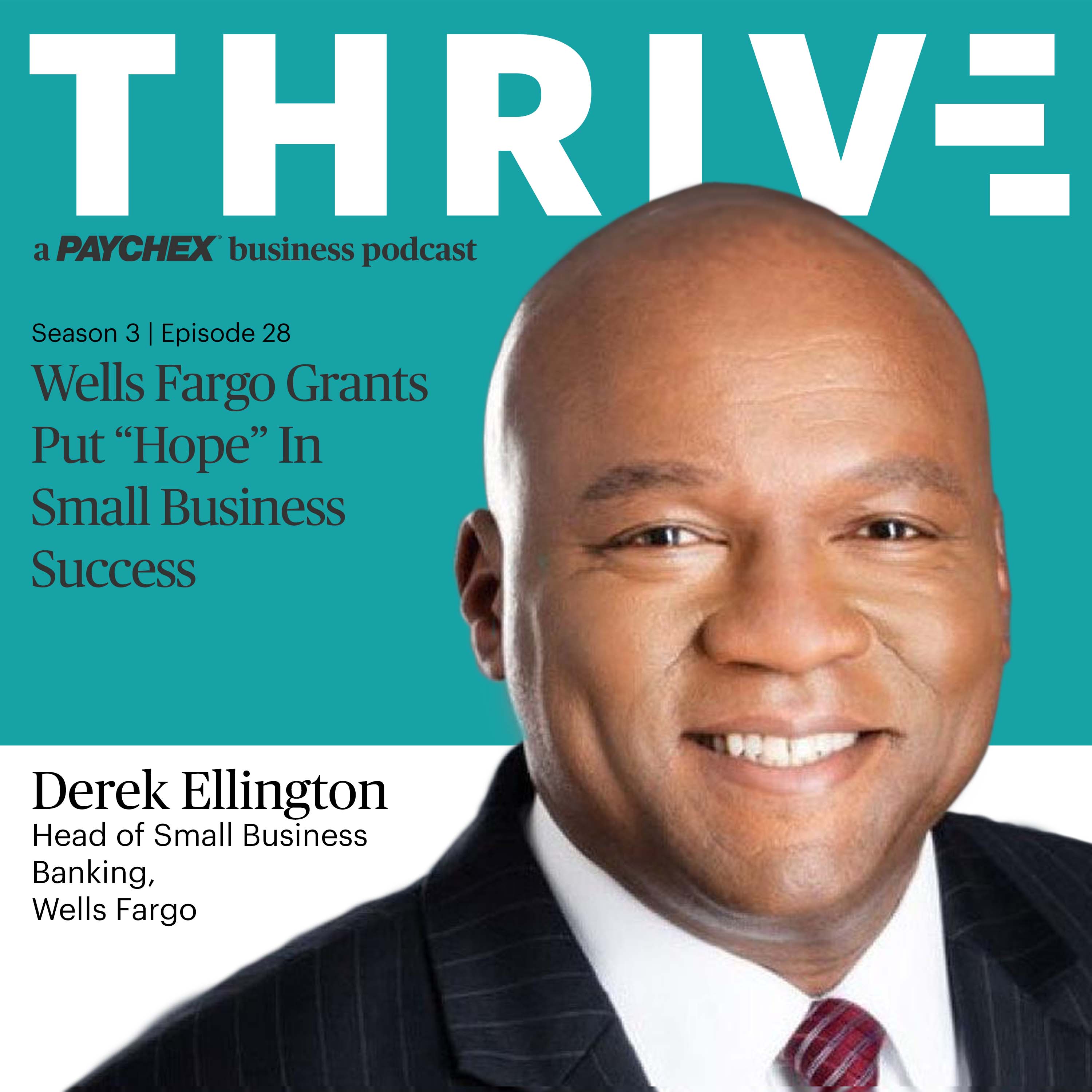 Wells Fargo's head of small business banking, Derek Ellington, visits the podcast to share how the "Hope, USA" grant program and the Open for Business Fund are investing in small businesses to promote economic growth. While the "Hope, USA" initiative has helped revitalize and beautify 16 community business corridors across the country, the Open for Business Fund is investing some $420 million in programs to help support small businesses impacted by the COVID-19 pandemic. Hear more about these funding programs, and the opportunities Derek sees for business owners to access banks and bankers for ongoing advice.
Topics include:

2:18 - Derek's role at Wells Fargo
3:42 - Is it a good time to be a small business?
6:14 - What red flags could hamper SMBs from accessing traditional bank loans?
10:06 - Goals of the Hope USA initiative to transform select shopping districts
13:23 - Hope USA partners applicants with a local nonprofit
15:06 - Open for Business Fund also supports SMBs
19:48 - Bankers can support SMBs with regular dialogue, networking introductions, more
24:09 - Why has Wells Fargo launched this initiative?
Resources:
How can your business prepare to seek financing and improve your odds of securing this critical support? Read our article at
www.paychex.com/articles/finance/securing-small-business-financing.
Where can you find alternate funding sources for your small business? Review your options at
www.paychex.com/articles/startup/small-business-funding-need-to-know.
What topic or guest would you like to see on the show? Submit your ideas to: http://payx.me/thrivetopics.
DISCLAIMER:
The information presented in this podcast, and that is further provided by the presenter, should not be considered legal or accounting advice, and should not substitute for legal, accounting, or other professional advice in which the facts and circumstances may warrant. We encourage you to consult legal counsel as it pertains to your own unique situation(s) and/or with any specific legal questions you may have.