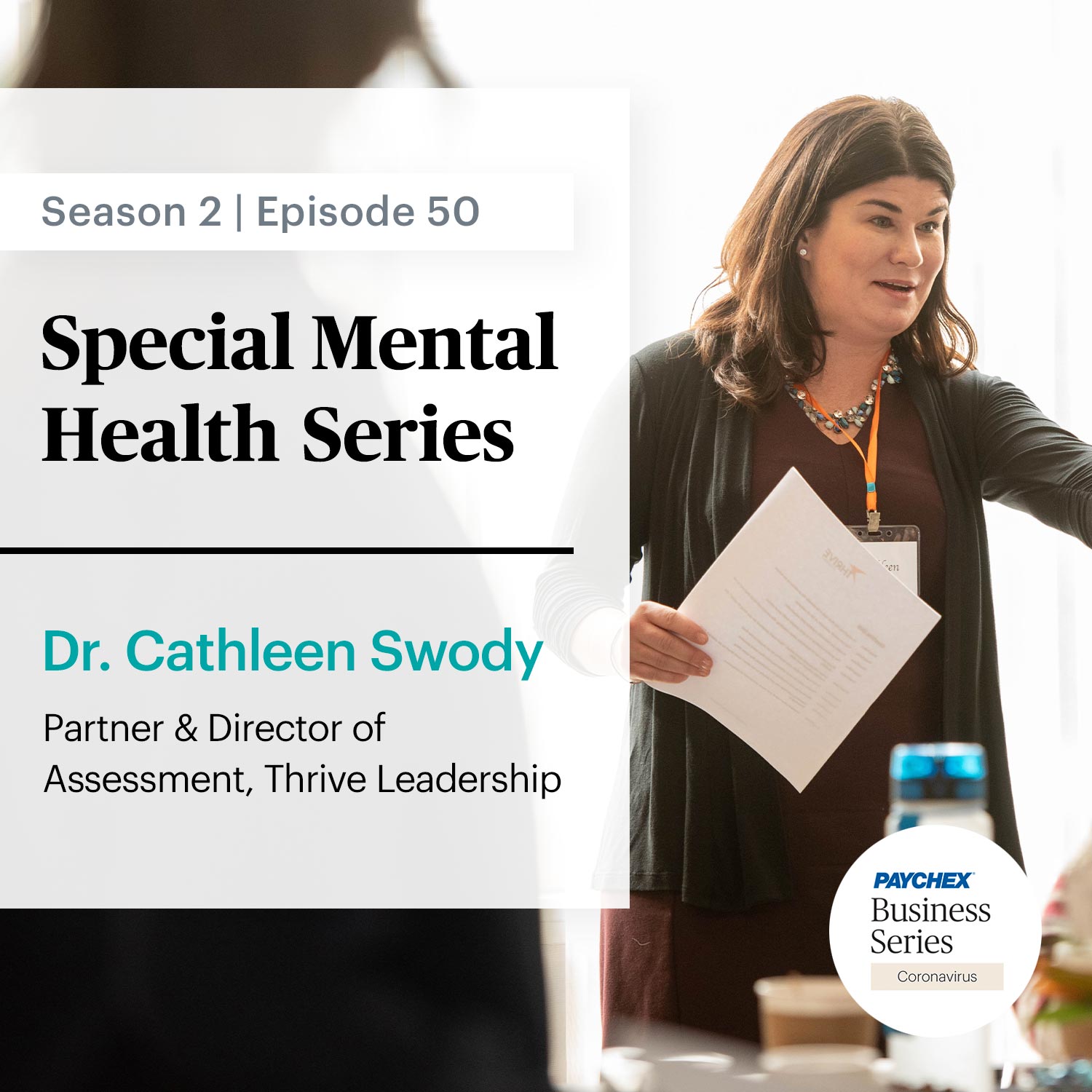 Cathleen Swody, Founding Partner and Director of Assessment from Thrive Leadership, talks with Gene Marks about ways employers and employees can improve their mental health with re-entry into the workplace and in a virtual work environment. Hear what she has to say about opening lines of communication, the mental health benefits you can offer to employees, and why business owners should also take some time away.
Resources:
Employees might be struggling more now than ever before brought on by the pandemic, according to a Paychex survey conducted in late 2020. Download our e-book for suggestions on how to make your workplace safe and productive. www.paychex.com/secure/whitepapers/workplace-mental-health-guide
Challenging times are ahead for employers with employees returning to the workplace with mental health stressors. Find critical insights into what employers can do to help at www.paychex.com/articles/human-resources/mental-health-at-work-during-covid19
DISCLAIMER:
The information presented in this podcast, and that is further provided by the presenter, should not be considered legal or accounting advice, and should not substitute for legal, accounting, or other professional advice in which the facts and circumstances may warrant. We encourage you to consult legal counsel as it pertains to your own unique situation(s) and/or with any specific legal questions you may have.