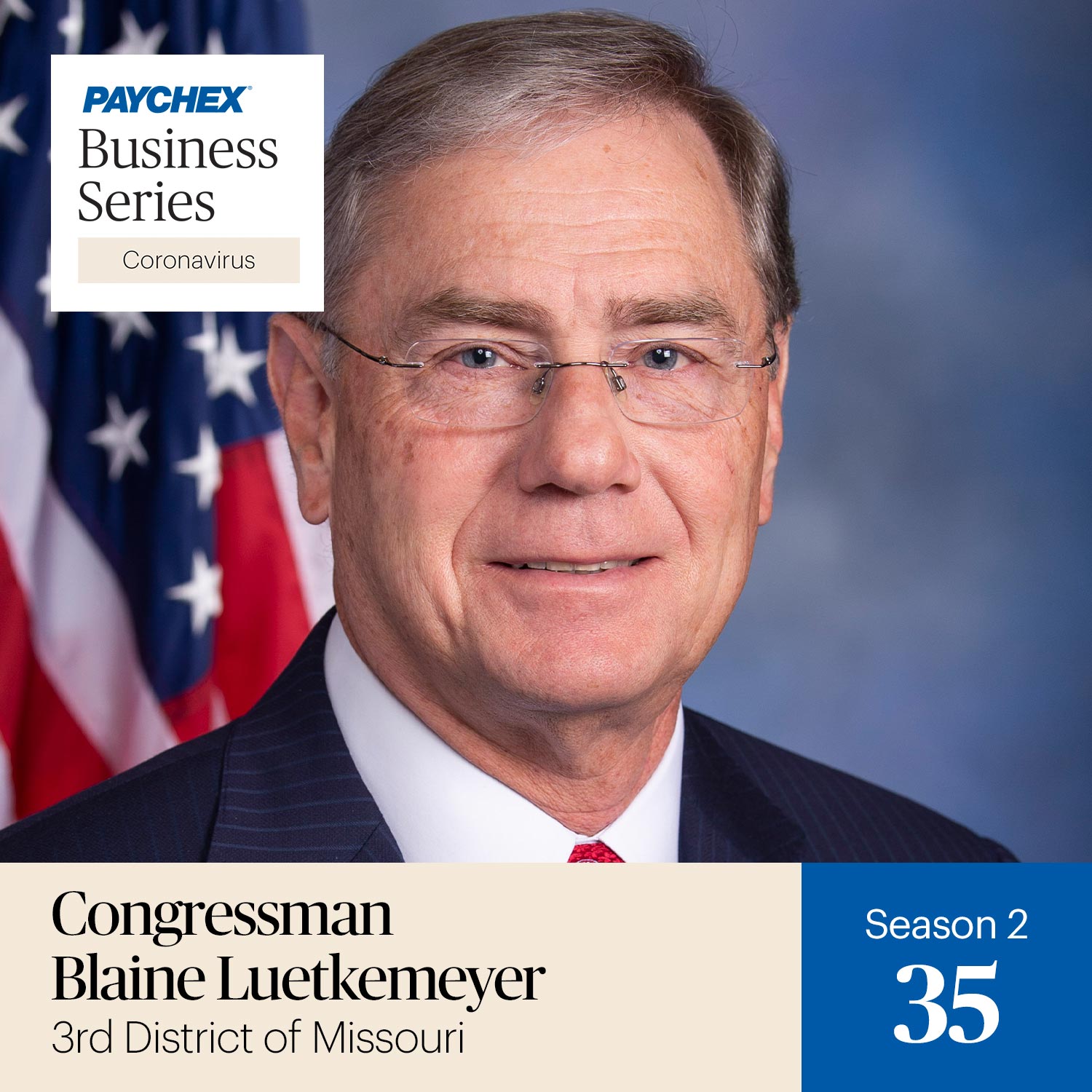 As ranking member of the House of Representatives Small Business Committee, Congressman Blaine Luetkemeyer has some insight into some key economic topics affecting small business owners today and in the future. From his stance on the proposed national minimum wage increase, current unemployment benefits, and the national debt to the hot topic of worker classification, where he sees the future of bi-partisan agreements, and more – hear what he has to say in this episode of our business podcast.
Interested in learning more about key topics impacting businesses? Read our article, Top 10 Regulatory Issues Facing Businesses in 2021.
DISCLAIMER:
The information presented in this podcast, and that is further provided by the presenter, should not be considered legal or accounting advice, and should not substitute for legal, accounting, or other professional advice in which the facts and circumstances may warrant. We encourage you to consult legal counsel as it pertains to your own unique situation(s) and/or with any specific legal questions you may have.