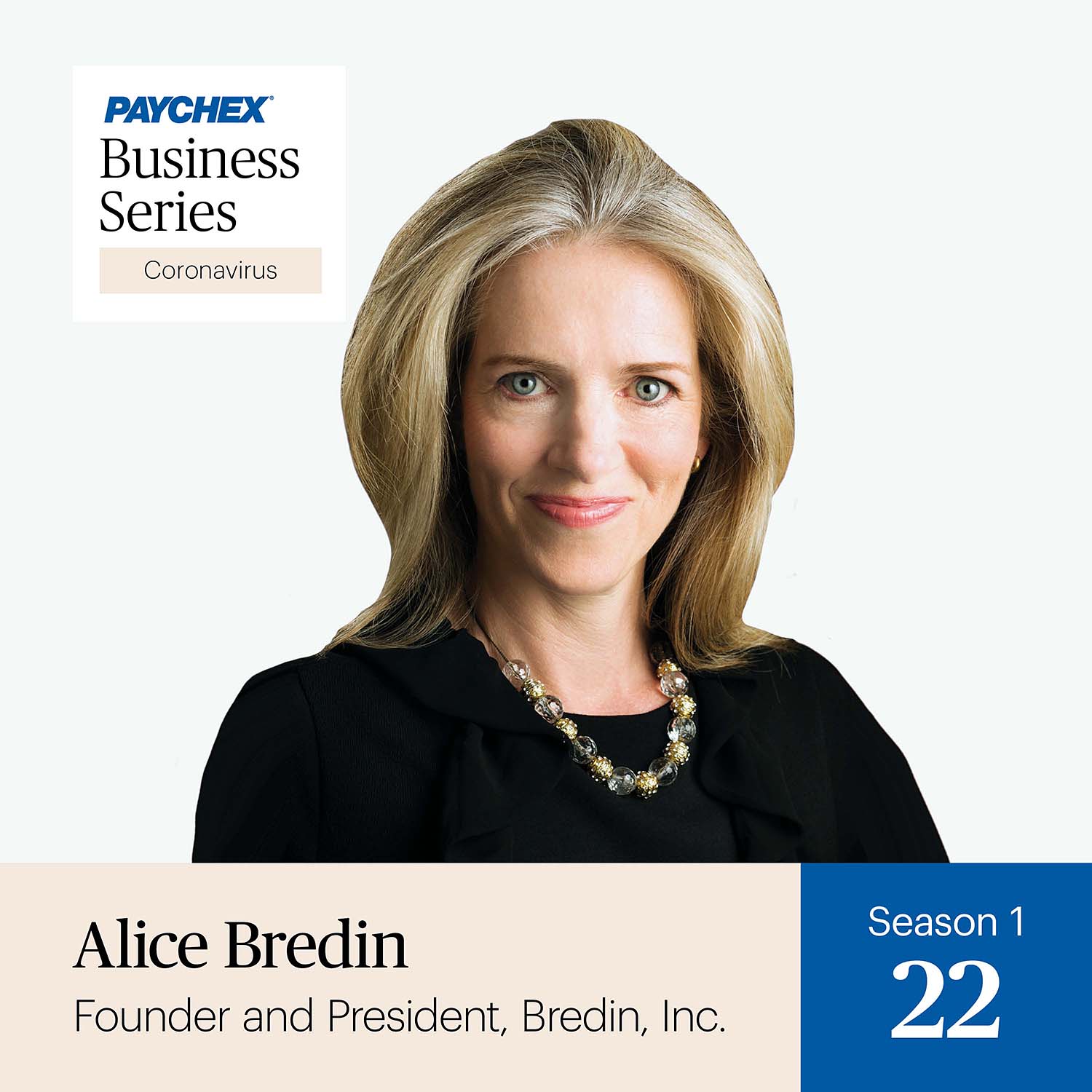 Optimism. With the current coronavirus pandemic, it's hard to believe that any business, especially a small business, could use that word to describe how they are feeling about the future. But according to Alice Bredin, founder of the market research company Bredin, that's exactly the outlook small business owners have as they begin the road to recovery. Listen in as Alice talks with Gene Marks about the findings of the most recent Paychex COVID-19 snap poll which gives insight into what businesses are thinking about the future, industry and location trends, and the ways they are changing how they do business moving forward. Click here to learn more about the findings from the latest COVID-19 snap poll.
For more information regarding COVID-19 and your business, including workplace health, business continuity, payroll processes, health insurance, financial assistance, new legislation, and more, visit our Coronavirus (COVID-19) Help Center.
DISCLAIMER:
The information presented in this podcast, and that is further provided by the presenter, should not be considered legal or accounting advice, and should not substitute for legal, accounting, or other professional advice in which the facts and circumstances may warrant. We encourage you to consult legal counsel as it pertains to your own unique situation(s) and/or with any specific legal questions you may have.