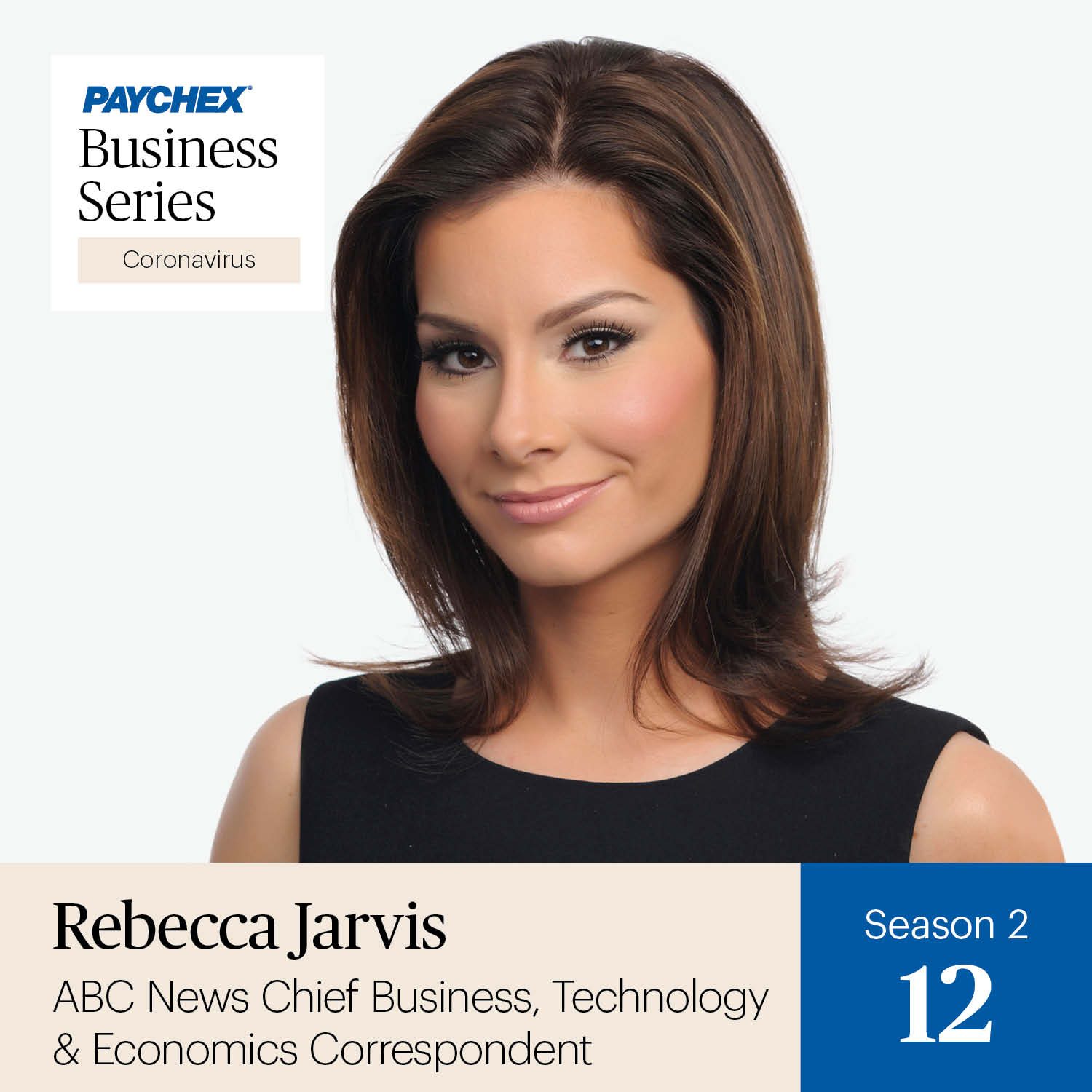 Listen in as Rebecca Jarvis, chief business, technology & economics correspondent for ABC News, shares hard data and smart insights around significant "macro" issues small business owners need to be mindful of as they prepare for the weeks and months ahead. Rebecca and Gene discuss pent-up consumer demand and the coming holiday season, direct-to-consumer marketing, eCommerce, and opportunities with Amazon, more intentional spending habits and a renewed commitment to shop local, the unique challenges faced by women, as entrepreneurs and in the workplace, and much more.
Want to know what other business owners are doing to get back to business during COVID-19? Download our whitepaper, "Peer Insights to Help SMBs Get Back to Business."
DISCLAIMER:
The information presented in this podcast, and that is further provided by the presenter, should not be considered legal or accounting advice, and should not substitute for legal, accounting, or other professional advice in which the facts and circumstances may warrant. We encourage you to consult legal counsel as it pertains to your own unique situation(s) and/or with any specific legal questions you may have.