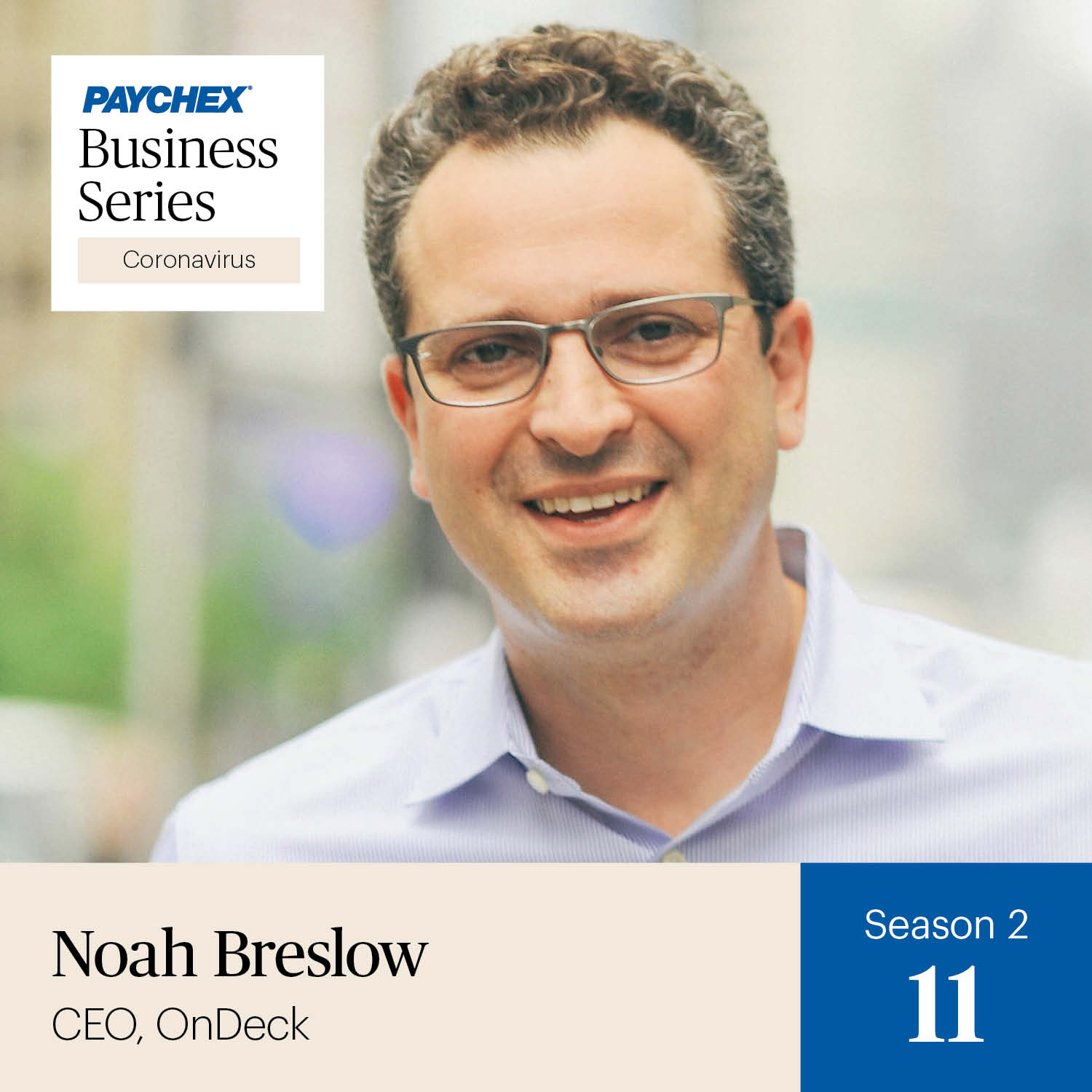 Finding loans for your small business can be a challenge – your company is not as big, you may be looking to borrow smaller amounts of money, or you may need your loan faster than a large bank can provide it. OnDeck, is an online lender company focused on the small business customer. In this episode, Gene Marks talks with Noah Breslow, Chief Executive Officer and Chairman of the Board of Directors at OnDeck. Hear what Noah has to say about the service OnDeck provides, the online experience of applying for a loan, bridge loans, and more. 
For more information about small business loans, read our article, "Securing Financing for Your Small Business."
Looking for how to get back to business during COVID-19? Download our whitepaper, "Peer Insights to Help SMBs Get Back to Business."
DISCLAIMER:
The information presented in this podcast, and that is further provided by the presenter, should not be considered legal or accounting advice, and should not substitute for legal, accounting, or other professional advice in which the facts and circumstances may warrant. We encourage you to consult legal counsel as it pertains to your own unique situation(s) and/or with any specific legal questions you may have.