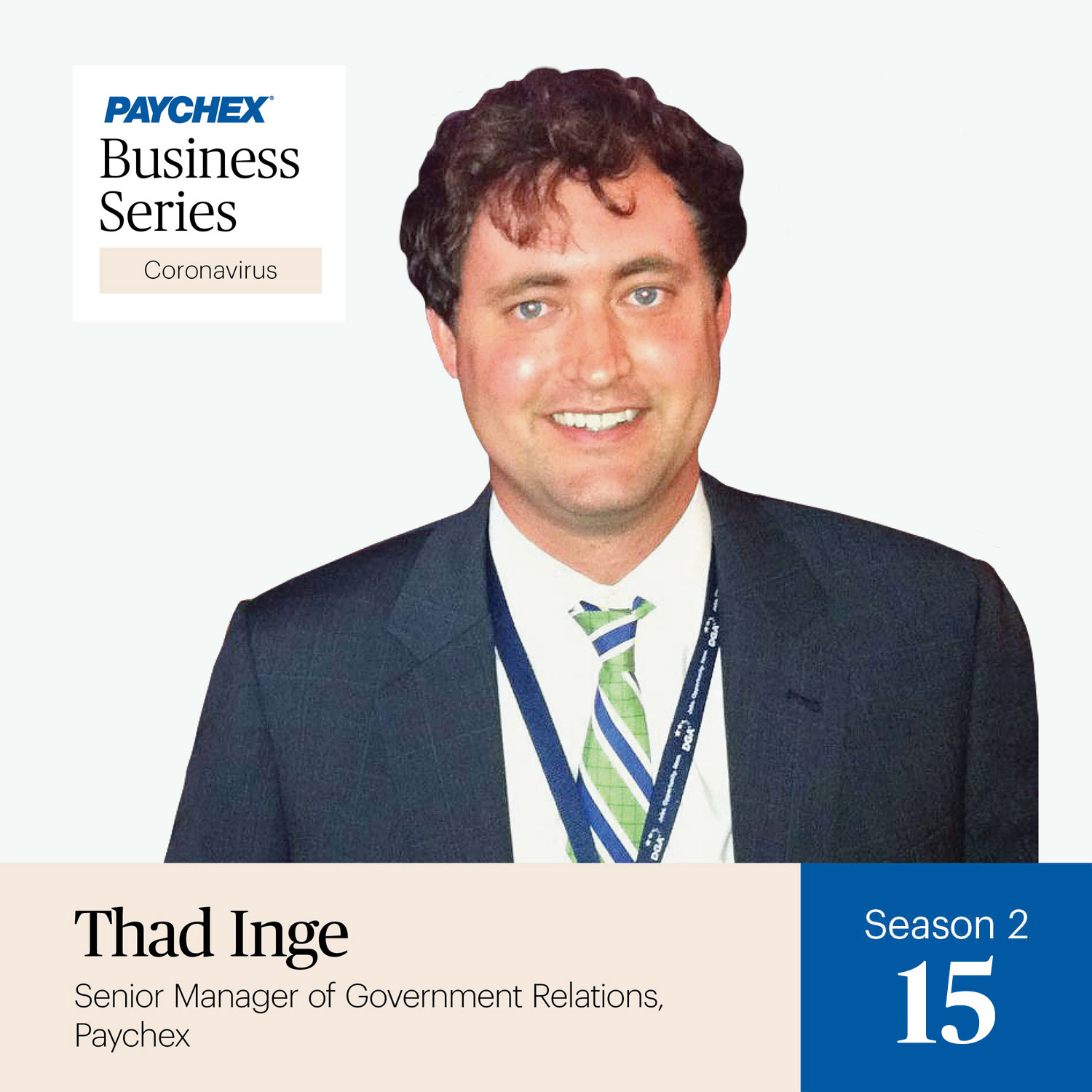 The results of the 2020 election will likely bring many changes for your business; in this episode, Gene talks with Thad Inge, Senior Manager of Government Relations at Paychex, about some of the most common questions being asked by business owners today, and what you can anticipate from the new administration.
Want to learn more about the business impacts of the 2020 election? Register for our upcoming webinar, The Business Impacts of the 2020 Elections: First Impressions, and learn how to jump on all these potential changes.
Looking for ways to get back to business during COVID-19? Download our whitepaper, "Peer Insights to Help SMBs Get Back to Business."
DISCLAIMER:
The information presented in this podcast, and that is further provided by the presenter, should not be considered legal or accounting advice, and should not substitute for legal, accounting, or other professional advice in which the facts and circumstances may warrant. We encourage you to consult legal counsel as it pertains to your own unique situation(s) and/or with any specific legal questions you may have.