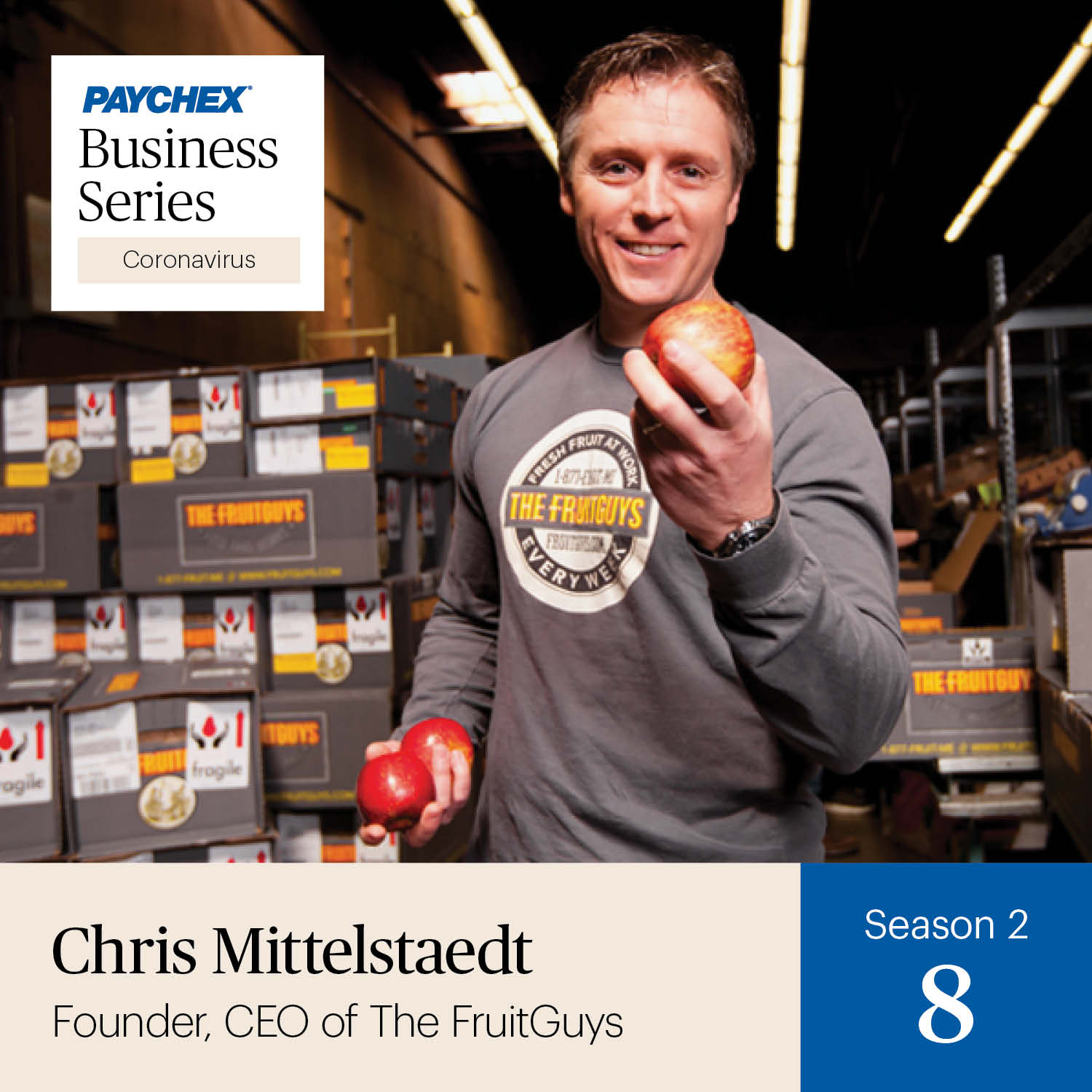 As many work environments changed with the onset of COVID-19 from in office to remote working, the impact was felt heavily for The FruitGuys, a company that delivers fresh fruit to businesses around the United States. That's when Chris Mittelstaedt, CEO and Founder of The FruitGuys, had to become creative and reimagine how his company would navigate these uncertain times. Hear as he talks with host Gene Marks about how The FruitGuys has changed their business model and evolved over the past six months to keep the business going, how they are working to help support small farmers, how they have managed to run a nonprofit to help feed the hungry, and where he sees the future of supply chain and office working in the future.
Visit our Coronavirus (COVID-19) Help Center for more information on navigating your business.
DISCLAIMER:
The information presented in this podcast, and that is further provided by the presenter, should not be considered legal or accounting advice, and should not substitute for legal, accounting, or other professional advice in which the facts and circumstances may warrant. We encourage you to consult legal counsel as it pertains to your own unique situation(s) and/or with any specific legal questions you may have.