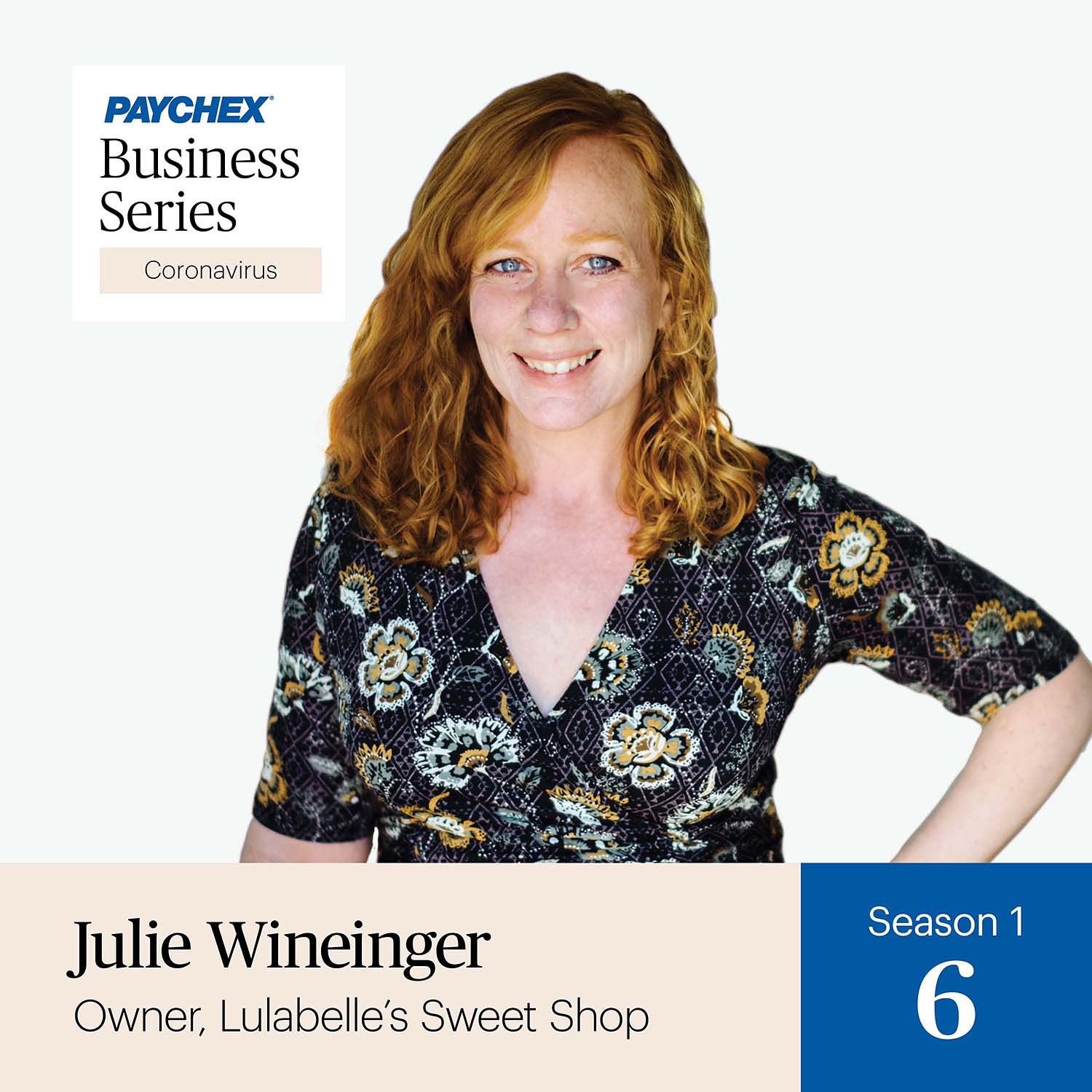 When the coronavirus pandemic hit, business owners all over the country had to make some very difficult decisions including deciding to stay open or close; whether to keep employees, furlough them, or lay them off; and how to cover costs such as rent and utilities. Listen in as Gene Marks talks with Julie Wineinger, Owner of Lulabelle's Sweet Shop about her experience over the past few weeks as a small business owner during the coronavirus pandemic. In Part 1 of this four-part series, Julie talks about her decision to close the doors of her sweet shop, how she handled employee layoffs, what she did to help those employees navigate the unemployment process, and more.
For more information regarding COVID-19 and your business, including workplace health, business continuity, payroll processes, health insurance, financial assistance, new legislation, and more, visit our Coronavirus (COVID-19) Help Center.
DISCLAIMER:
The information presented in this podcast, and that is further provided by the presenter, should not be considered legal or accounting advice, and should not substitute for legal, accounting, or other professional advice in which the facts and circumstances may warrant. We encourage you to consult legal counsel as it pertains to your own unique situation(s) and/or with any specific legal questions you may have.