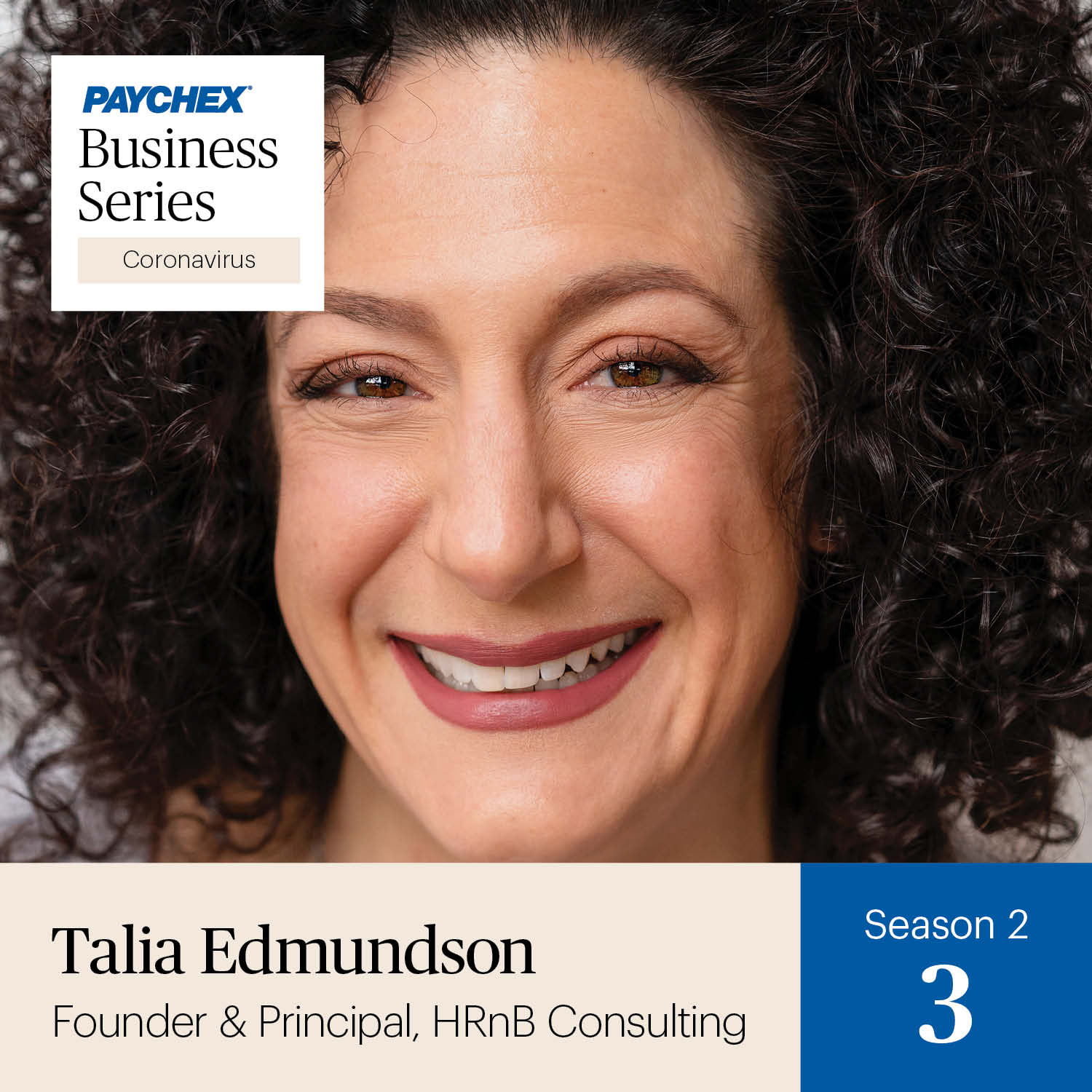 In this unprecedented economic downturn, many companies are having to make tough decisions, including changes in staffing. On this episode, Talia Edmundson, Principal and Founder of HRnB Consulting, is talking with host Gene Marks about furloughs, layoffs, and firings. Hear as she breaks down the differences and talks about unemployment insurance, the impact on benefits, best practices for communication, how to keep up employee morale, and more.
Have you already or are you considering furloughing employees? Learn more about the health benefits implications.
If you have already reduced your staff and are thinking about recalling or rehiring your employees, find out what to do if those employees refuse to return to work.
Visit our Coronavirus (COVID-19) Help Center for more information on navigating your business.
DISCLAIMER:
The information presented in this podcast, and that is further provided by the presenter, should not be considered legal or accounting advice, and should not substitute for legal, accounting, or other professional advice in which the facts and circumstances may warrant. We encourage you to consult legal counsel as it pertains to your own unique situation(s) and/or with any specific legal questions you may have.