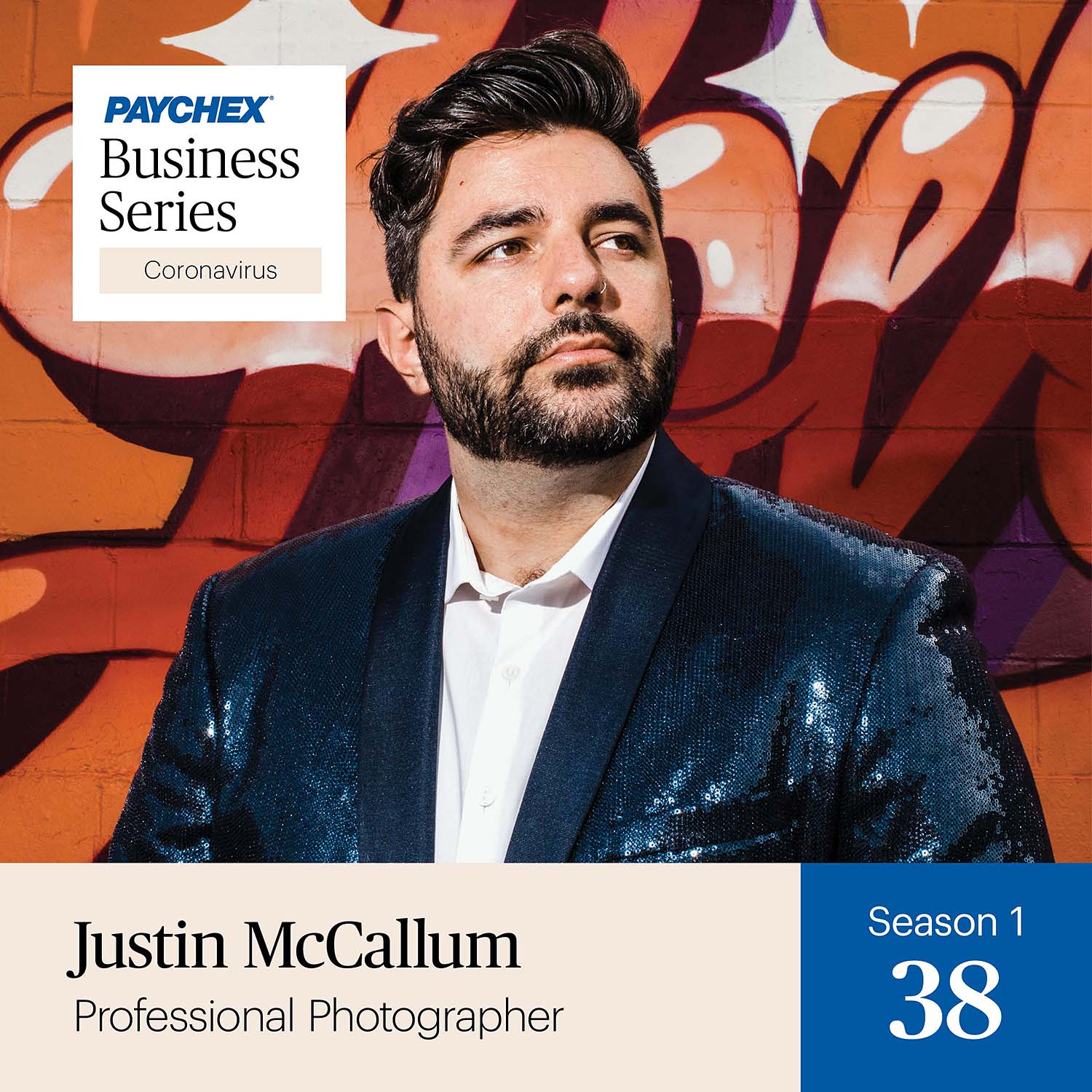 The financial impact of COVID-19 is being felt by almost every business. But what if your chosen industry forces you to choose between turning down jobs, and putting yourself into situations where social distancing is not always an option? Hear from Justin McCallum, owner of Justin McCallum Photography, as he talks with Gene Marks about his experience navigating the current pandemic. Justin shares with Gene his experience applying for Pandemic Unemployment Assistance and other federal funding, his questions regarding contract protection with a force majeure clause, and how he plans to approach jobs in the future to ensure he is keeping the health and safety of himself, his loved ones, and his community at the forefront.
For more information regarding COVID-19 and your business, including workplace health, business continuity, payroll processes, health insurance, financial assistance, new legislation, and more, visit our Coronavirus (COVID-19) Help Center.
DISCLAIMER:
The information presented in this podcast, and that is further provided by the presenter, should not be considered legal or accounting advice, and should not substitute for legal, accounting, or other professional advice in which the facts and circumstances may warrant. We encourage you to consult legal counsel as it pertains to your own unique situation(s) and/or with any specific legal questions you may have.