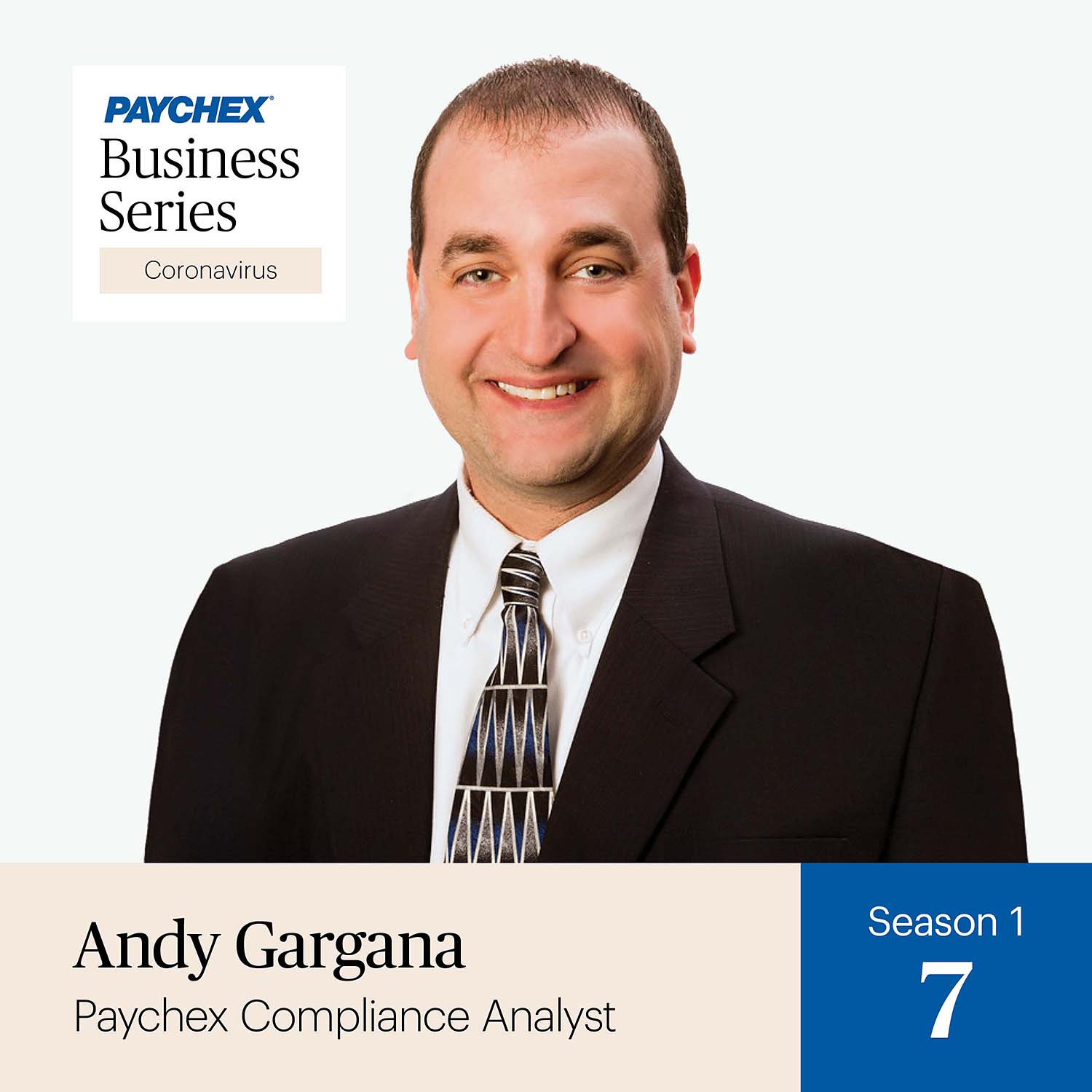 Part of the Coronavirus Aid, Response, and Economic Security (CARES) Act, the Employee Retention Tax Credit is available to qualified employers who are still paying employees during the current coronavirus pandemic. It allows the employer to take a refundable tax credit for up to 50% of up to $10,000 in wages paid for each employee. In the first of this two-part episode of the Paychex Business Series, Paychex Compliance Analyst Andy Gargana shares with Gene Marks what you need to know about the Employee Retention Tax Credit, including what it is, business eligibility, revenue qualifications, and more.
For more information regarding COVID-19 and your business, including workplace health, business continuity, payroll processes, health insurance, financial assistance, new legislation, and more, visit our Coronavirus (COVID-19) Help Center.
DISCLAIMER:
The information presented in this podcast, and that is further provided by the presenter, should not be considered legal or accounting advice, and should not substitute for legal, accounting, or other professional advice in which the facts and circumstances may warrant. We encourage you to consult legal counsel as it pertains to your own unique situation(s) and/or with any specific legal questions you may have.