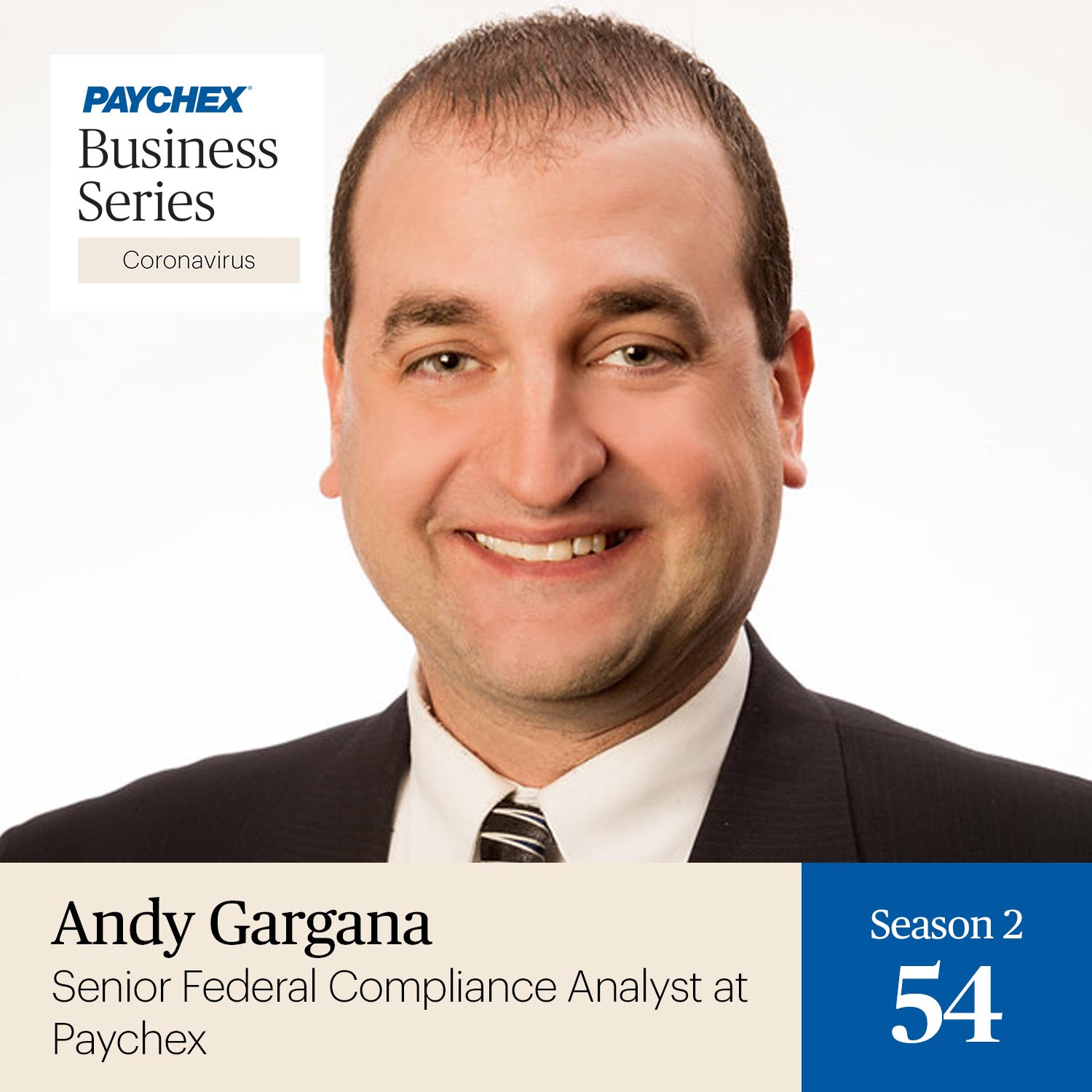 Hear answers to your most asked questions about the COVID Employee Retention Tax Credit with Andy Gargana, Senior Federal Compliance Analyst at Paychex. The Employee Retention Tax Credit has been extended through the end of 2021. This episode will dive into your most asked questions, including how to interpret the new law, eligibility criteria for your business, and how it is calculated even if you received a PPP loan.
Resources:
For more information on the Employee Retention Credit, read our article, Employee Retention Tax Credit Extended to End of 2021 by American Rescue Plan Act at www.paychex.com/articles/compliance/employee-retention-credit.
For additional resources from the IRS, visit: www.irs.gov/coronavirus-tax-relief-and-economic-impact-payments.
DISCLAIMER:
The information presented in this podcast, and that is further provided by the presenter, should not be considered legal or accounting advice, and should not substitute for legal, accounting, or other professional advice in which the facts and circumstances may warrant. We encourage you to consult legal counsel as it pertains to your own unique situation(s) and/or with any specific legal questions you may have.